Up until now, Tuyen Quang has been actively implementing supports for workers affected by the disease, focusing particularly on creating new jobs to help workers earn a stable income to improve the quality of their lives.
The Provincial People's Committee recently held a job transaction session for 2020 that attracted more than 1,200 local labourers and students, with over 30,000 jobs on offer. The event aimed to connect employees with recruiting units, thereby creating opportunities for workers to find suitable jobs.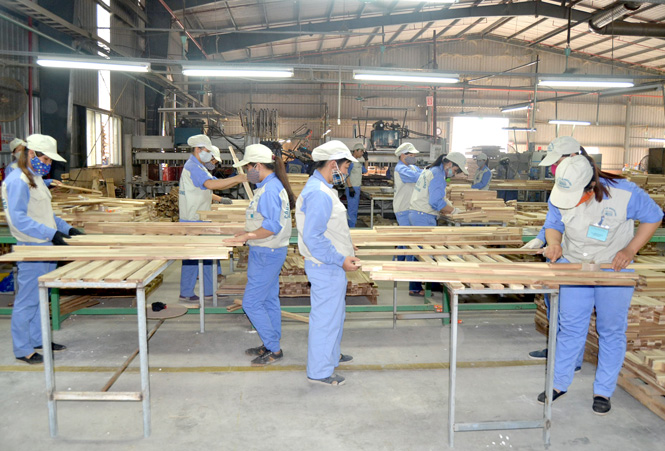 The Woodsland Tuyen Quang Joint Stock Company is in need of over 300 workers with a monthly income of VND4-5 million per person on offer.
Since the pandemic subsided, local enterprises have resumed their normal production activities. The business market has been expanded, and workers with suspended labour contracts have also come back to work. Many businesses in the province are in need of recruiting new staff, including the Woodsland Tuyen Quang Joint Stock Company, Yen Son Garment Joint Stock Company and MSA YB Company Limited.
Tuyen Quang's communes and townships are conducting a review of workers' needs, while liaising with vocational training institutions to organise short-term training courses for local people.
Since the beginning of the year, the province has provided jobs for 9,330 workers, contributing to raising their incomes and reducing poverty.