Van Son is the leading commune in security and order protection. The commune is home to 3,500 people from 13 ethnic minority groups across five villages. Thanks to propaganda and education in laws, only two legal cases have occurred in the locality since the beginning of the year. They have been handled in accordance with legal regulations.
Dong Min Village has 175 households with 735 people, of which 75% come from ethnic minority groups. The locals have always obeyed the law so that there has been no petty theft, no complaints and no land disputes in the village and unity has been raised.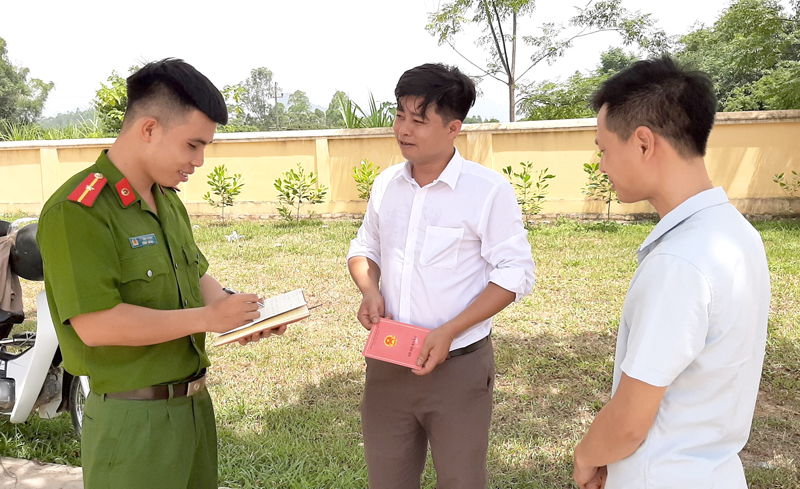 Policemen from Hop Hoa Commune, Son Duong District outlining the laws to local people.
Thien Ke Commune is determined to reach new style-rural status in 2020. Local people have voluntarily contributed over VND41 million to install 18 security cameras in the commune since March 2020. In addition, they have also installed WIFI and electricity to light up the countryside's roads.
To date, the whole district has more than 95% of its communes meeting the criteria for security and order. The movement "All people protect national security" has been promoted. As a result, 44 self-management models in security and order in the communes have been maintained effectively.
Thanks to the strengthening of security and order, the district's socio-economic development has been boosted, contributing to fulfilling the criteria for building new-style rural areas.