Previously, The medical team including 22 health workers of the province have been sent to Bac Giang, the pandemic hotspot, to help the province in its fight against the epidemic. After 1 month, they returned to their localities and were isolated according to regulations.
Below are some photos of the health workers returning to the locality, which were taken by the reporters of Tuyen Quang Newspaper.
The health workers of Tuyen Quang Provincial General Hospital who went to support Bac Giang Province returned to their units after completing concentrated isolation.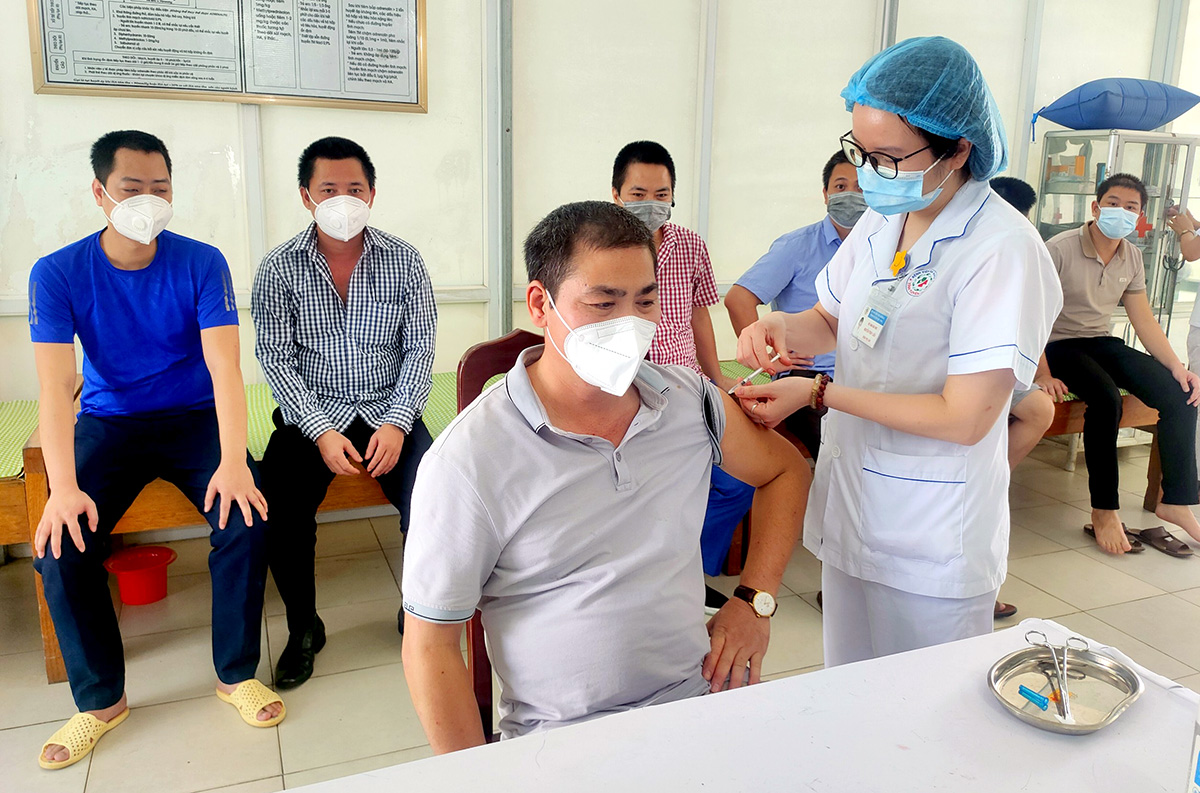 They get vaccinated against Covid-19 second times after 21-day concentrated quarantine period.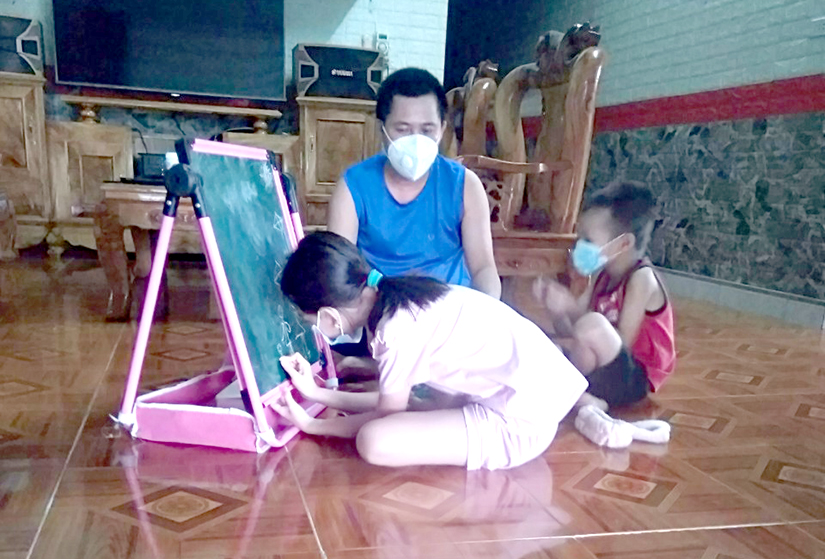 A volunteer came home and took care of his children after taking up his duty.
The medical team supporting Bac Giang left the concentrated isolation area.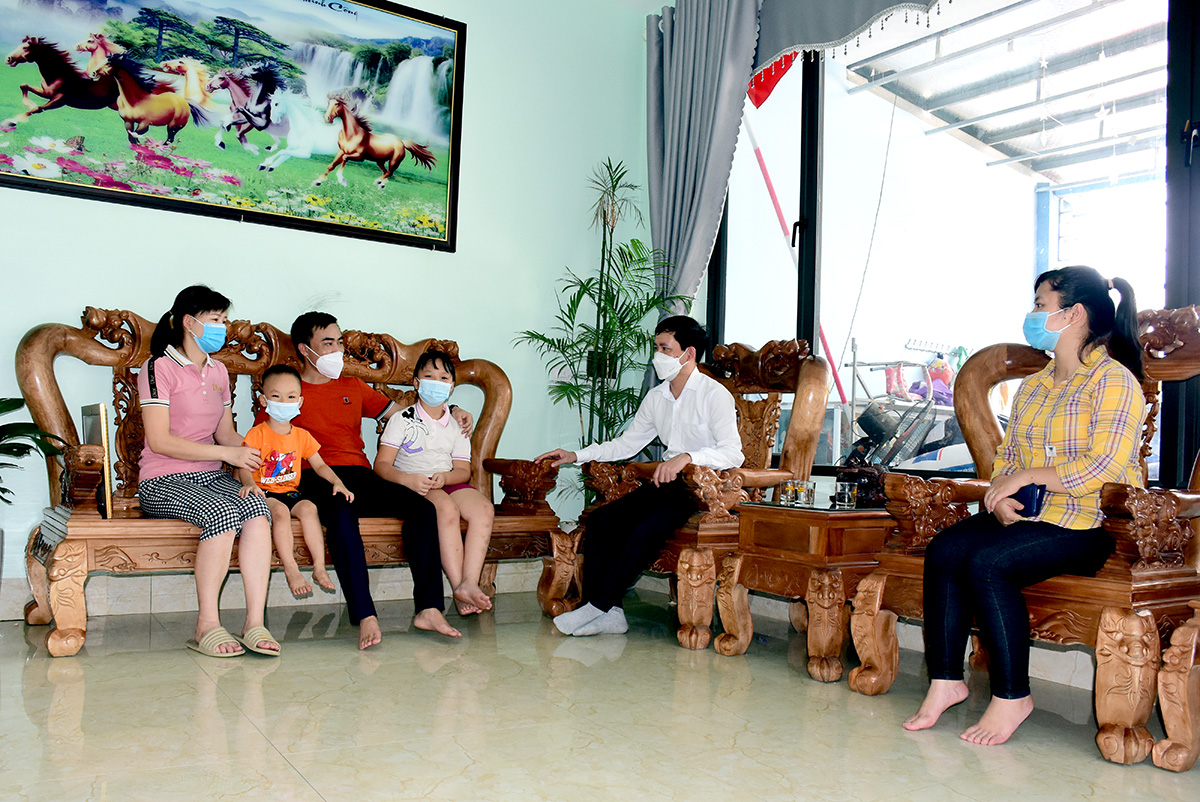 Doctor Nguyen Van Canh, Director of Phuong Bac General Hospital, visited the family of health workers who was sent to Bac Giang to help this province in its fight against the epidemic.
Leaders of Phuong Bac General Hospital gave flowers, congratulated and welcomed their doctors and nurses after completing the concentrated isolation.
The happiness of a member of the medical team after nearly 2 months away his family.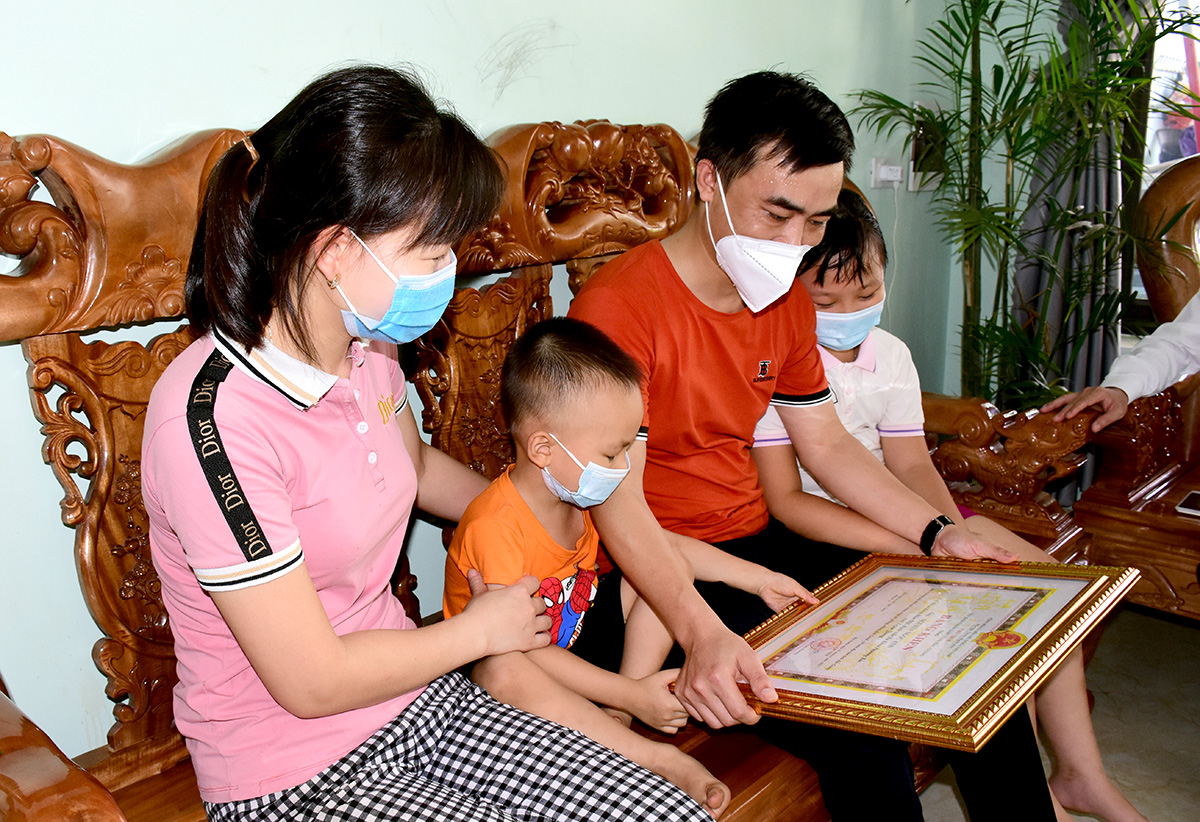 Mr. Nguyen Ngoc Anh, a technician of Phuong Bac General Hospital shared the joy with his family when receiving the Certificate of Merit from the Chairman of Bac Giang Provincial People's Committee.
Mrs. Bui Thi Yen, a doctor of Huong Sen Rehabilitation Hospital and her daughter preparing meals for her family.
Mr. Vu Manh Hieu, a doctor of Traditional Medicine Hospital reunited with his family after nearly 2 months.