At present, the facility follows multiple subject training with 34 training codes, including 15 university and 19 college majors, in addition to offering joint master training programmes and providing certifications on professional titles, IT, foreign languages and other certificates.
All of the university's lecturers acquired a master's degree or higher, of which nearly 20% are Associate Professors and Doctors. The university has established cooperative relationships with nearly 30 universities, research institutes and organisations around the world and in ASEAN.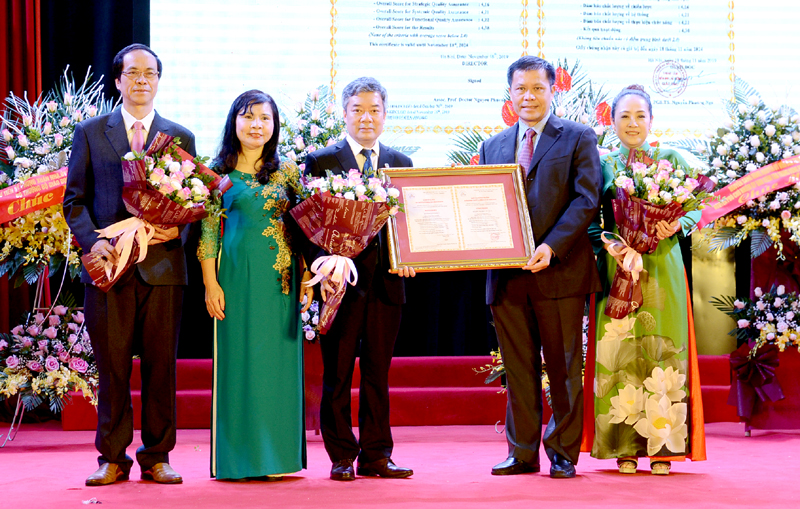 Tan Trao University receives the Certificate of Qualification for Higher Education Quality.
Tan Trao University is honourably named after a famous historical relic, associated with the national revolution as well as the life and career of the great President Ho Chi Minh.
In the near future, the university targets to continue comprehensively improving its training quality, in which attention should paid to regular political, ethical and lifestyle education to its staff, lecturers and students.
The university also aims to reorganise its organisational structure in an appropriate manner, while actively applying modern and professional university governance methods, as well as promoting scientific research, technology transfer and international cooperation.