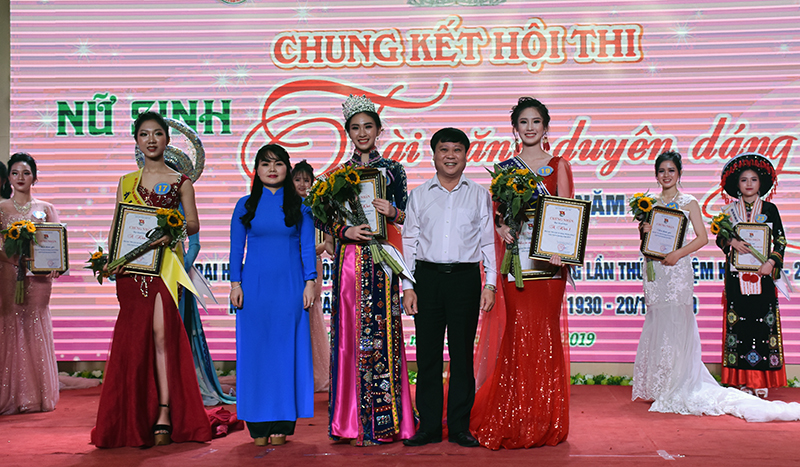 Leaders of Tuyen Quang Provincial Youth Union and Party Committee's Commission for Education and Communication present the crown to Dao Phuong Quynh.
The final round and awards ceremony for the contest was held by the provincial Youth Union on October 19.
The final round featured the participation of 22 contestants in three categories: talent, Ao Dai (traditional Vietnamese long dress) and freestyle outfit.
The first and second runners up were Doan Ngoc Mai from Tan Trao High School and Nguyen Minh Hang from Son Duong High School, respectively.

Truong Khanh Ly from the province's Ethnic Minority Boarding High School won the Talented Student award.
In addition, the organising board presented sub-awards to other beauties, including the Friendly Student, the Talented Student, the Most Beautiful Student in Ao Dai, the Most Beautiful Student in freestyle costume, the Most Voted Student, and the Student with the Best Answer.