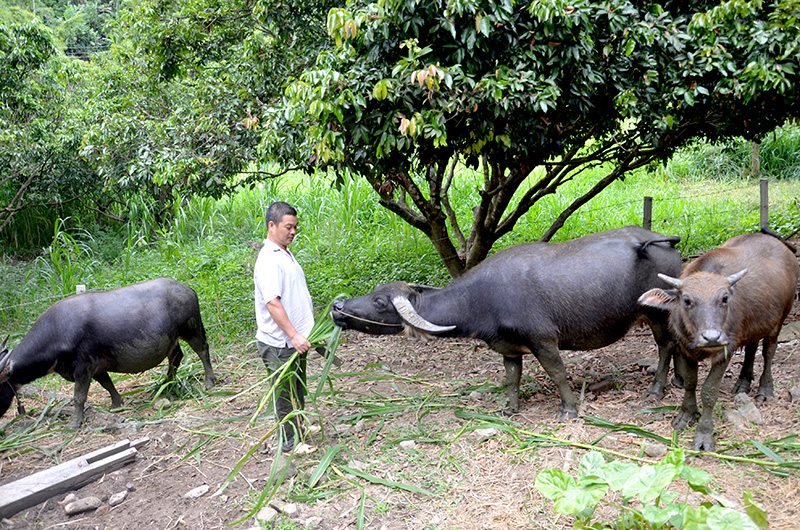 A buffalo breeding model that has brought about high economic efficiency to Mr. Hua Van Duong's family in Lang Dai 1 Hamlet, Kien Dai Commune.
The commune is home to 810 households with over 3,540 people, including more than 2,200 of working age.
The local government has directed hamlet-level authorities to review the total number of labourers of working age, while seeking information regarding labour markets to create employment opportunities for local people. To date, the commune has sent more than 300 labourers to work in industrial parks across the country.
In addition, the commune has focused on creating on-the-spot jobs for rural workers. Every year, the Communal People's Committee reviews the needs for vocational training from locals, as well as coordinating with functional agencies to organise on-the-spot vocational training courses, such as in masonry and husbandry.
Up until now, Kien Dai has 191 poor households, with the poverty ratio dropping from 60% in 2016 to 23% this year, while per capita income in the locality has reached VND24.5 million per person per year, an increase of VND11 million compared to 2015.