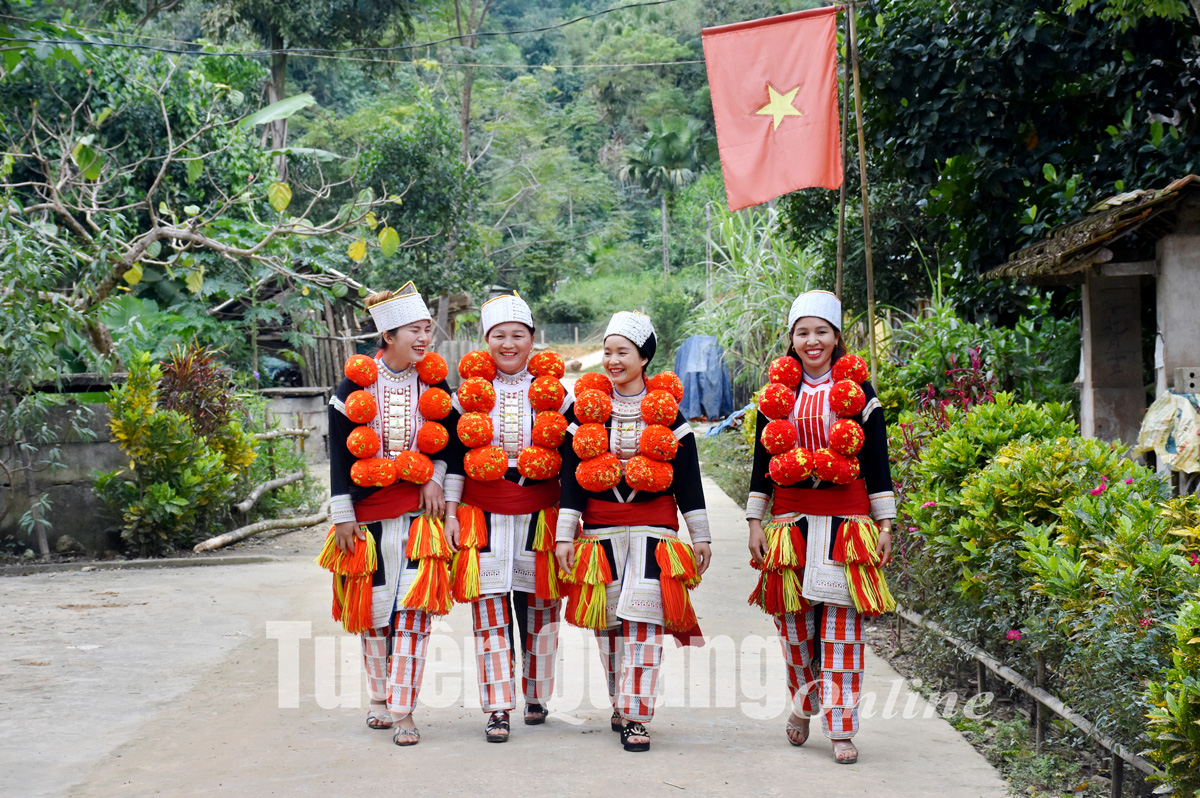 The joy of local people in the resettlement area of Hun Village in the first days of the new year.
Hun Village is one of five resettlement sites in Hung My Commune. Sixteen years ago, 24 households from Xuan Tan Commune, Na Hang District migrated to the locality. At that time, everything was strange to them.
Initially, everyone joined hands to support each other to build a house in the new place. Therefore, the spacious, clean and beautiful houses are designed and built by the local people. Hun village has 100 percent of Red Dao ethnic group. They have a tradition of building 3-department wooden houses. Up to now, with the improvement of living standards, some households have moved to build from traditional houses to modern houses. Since 2020, the whole area has nearly 20 households built new houses.
Having houses, people in the area remind each other to clean the campus of the village roads. On the 25th of every month, everyone gathers together to clean the campus and plant flowers on both sides of the road in the area. Every citizen is self-aware of protecting the green and clean living environment.
Overcoming initial difficulties, people in the resettlement area of Hun Village have had a stable life. The main economic activities in the village are afforestation, cultivation and husbandry. The whole village possesses over 200 hectares of planted forest. On average, each family has more than 1 hectare of forest. In addition to cultivation, some people switch to trading pigs, young people go to work at companies and enterprises both inside and outside the province.
Although having many new things, local people of Hun Village have still preserved their cultural identities such as language, writing, rituals and folk games, etc.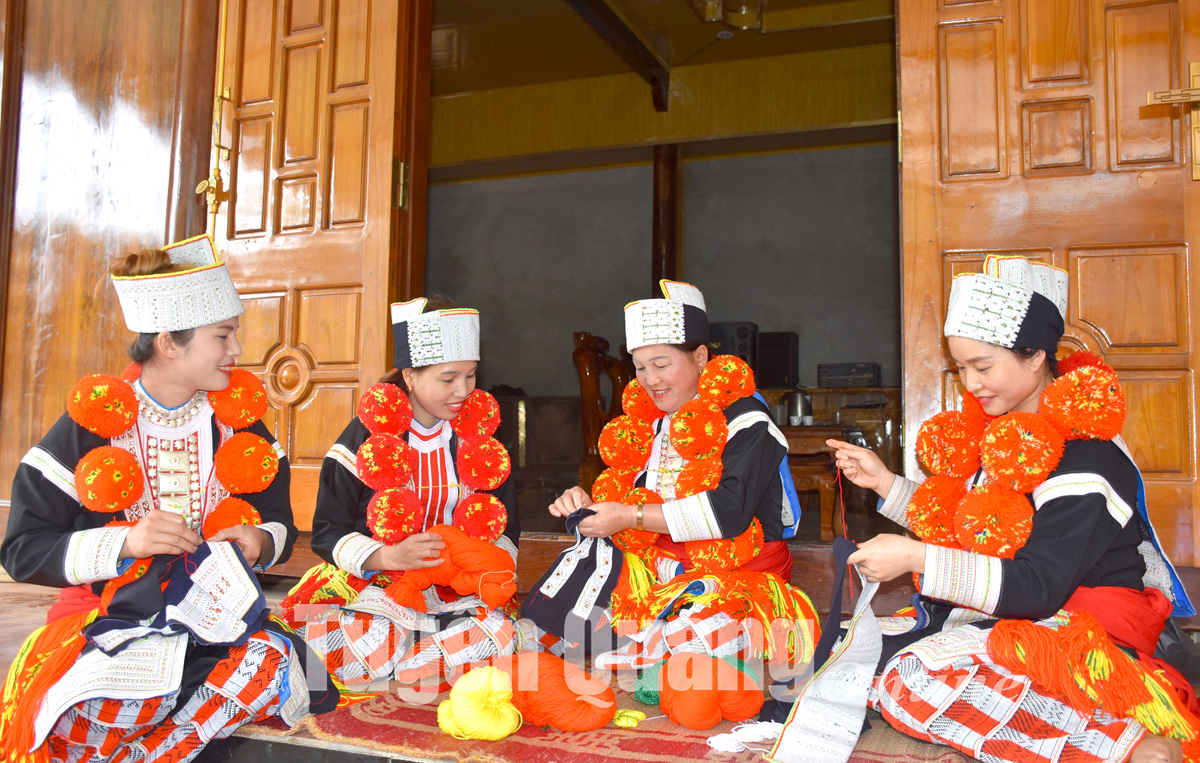 Women in the resettlement area of Hun Village, Dong Hamlet, Hung My Commune preserves traditional embroidery.
Head of Dong Hamlet Ma Van Hoa said that people in the resettlement area of Hun Village always promote the unity spirit, cultural features and economy development. With a per capita income of nearly VND1.4 million per person per month, the whole area has many rich and well-off households. There is no violation of security and order in the locality.
Hun village is full of spring. Children are in new outfits playing on the clean and beautiful concrete road. In the warmth fire stove, the traditional dishes of the the locals have been carefully prepared to welcome the new year.