Provincial leaders attended and checked the process of test flight at Nguyen Tat Thanh Square.
Right from the early morning, Ballooning Media Co., Ltd. prepared flying equipment.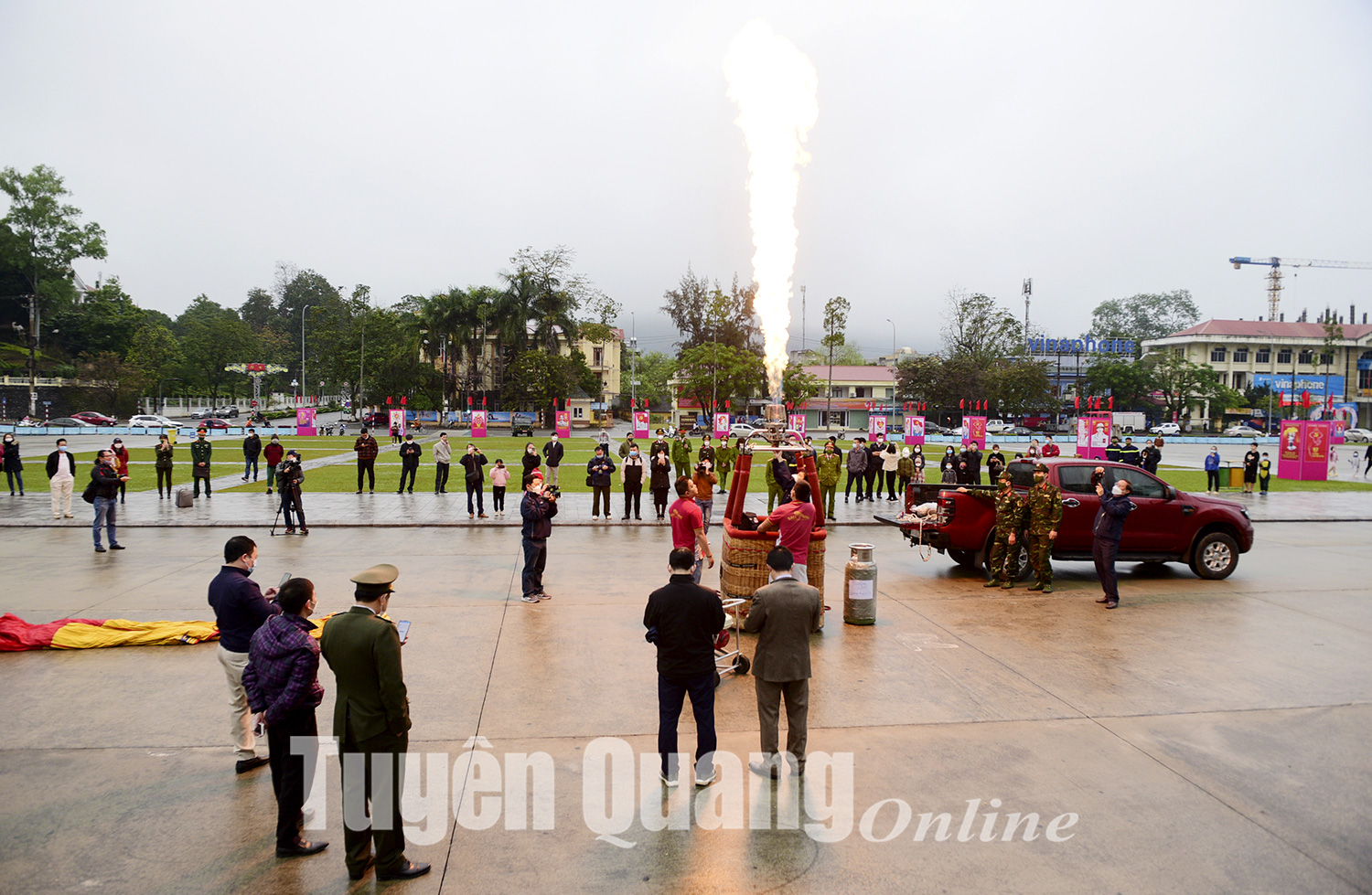 Gas testing.
The province sent military forces to support the flying unit.
The process of inflating a balloon.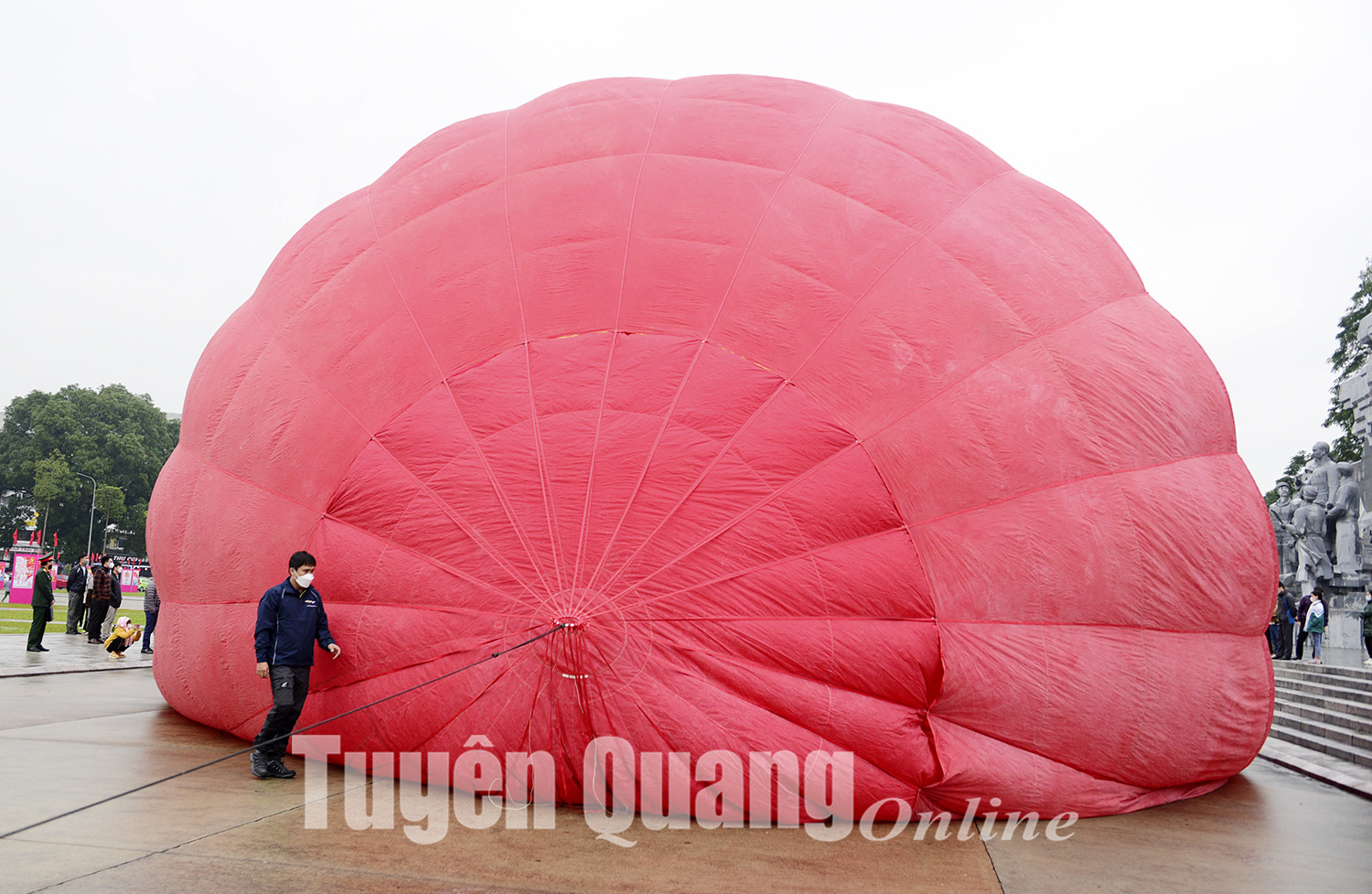 Technical staff checked the inflating process, ensuring all technical requirements.
Blowing fire from the gas to inflate the hot air balloon.
The provincial police force was strengthened to ensure security and order and prevent fire and explosion.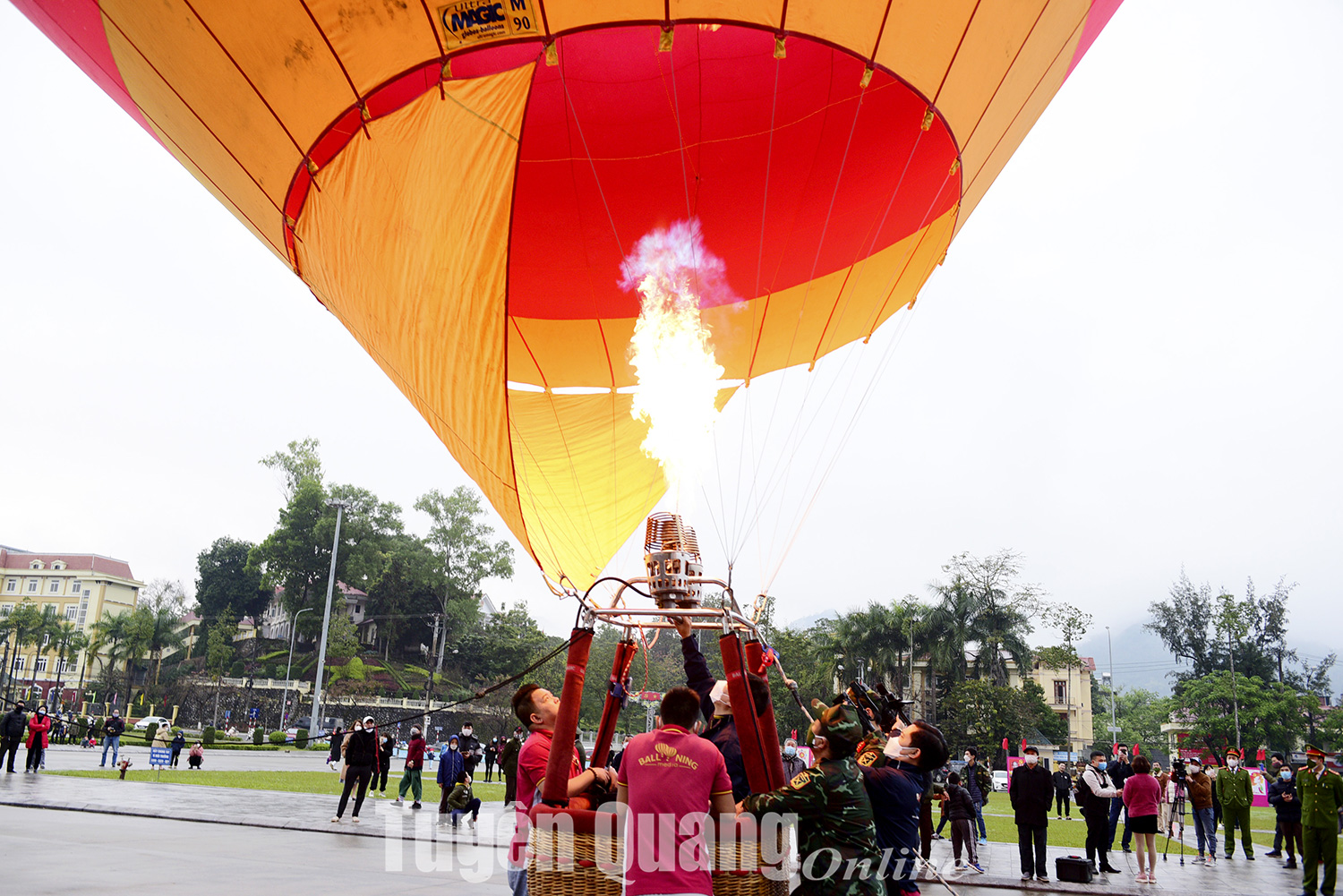 The technicians thoroughly checked the safety parameters before flying.
The interest, encouragement, and inspection of the test flight process of the provincial leaders.
Comrade Vice Chairman of the Provincial People's Committee Hoang Viet Phuong participated in the test flight of the hot air balloon with the delegation.
The test flight attracted a lot of local people.
People witnessed the test flight process.
The hot air balloon slowly took off.
Hot air balloon flew above the city.