Accordingly, local people buy a lot of valuable items, children are attend school, patient are taken to the hospital for treatment, many outdated customs are abolished, etc. In 2021, there were 96 percent of households in the hamlet getting the title of cultural family. The Party cell has achieved a strong and clean cell for many years.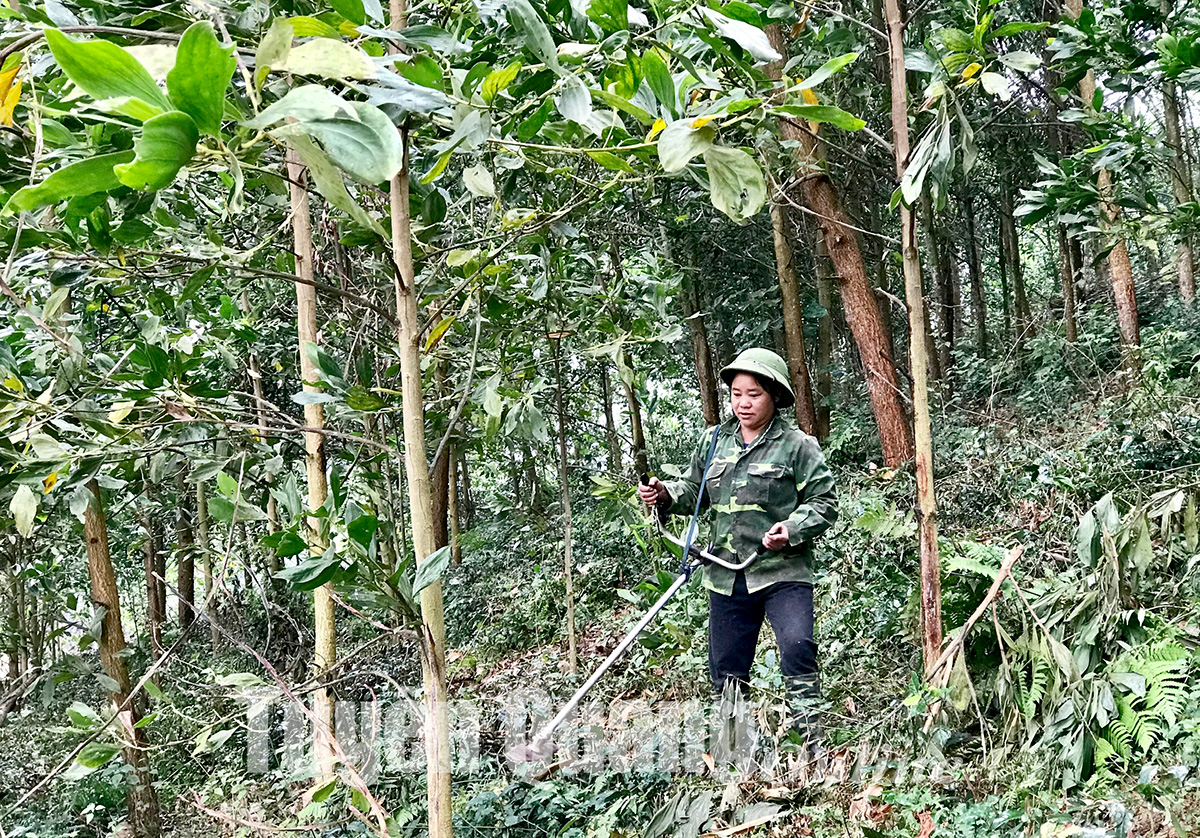 Tai Gia Tra's family in Ngoi Truon Hamlet, Minh Thanh Commune, Son Duong District develops the afforestation economy.
Tai Gia Tra's family is one of the economically well-off households in the village. She shared that her family has a joint venture with Son Duong Forestry One Member Limited Liability Company to plant 5 hectares of production forest, raise 2 buffaloes and cultivate in the fields, earning nearly VND100 million each year.
Each household in the hamlet has on average 2-3 hectares of forest, mainly acacia for timber. Many families in the locality escaped poverty thanks to afforestation. Up to now, the whole hamlet has 85% of households with good and rich income. The average per capita income of VND28 million per person per year. The hamlet has only 5 poor households.
With the capital of Program 135, the hamlet was invested to build 2km of concrete road with a total cost of nearly VND900 million. In May 2020, the Nung people were supported by the State to buill a 100KVA transformer station, with a total value of VND3.2 billion. Accessing electricity and having new roads, local people easily travel, produce and trade goods. They have actively decorated their houses, cleaned the roads, contributing to the construction of new-style rural area.
Vu Trang Thang, Vice Chairman of the People's Committee of Minh Thanh Commune said that the biggest change in Ngoi Truon is that people's awareness has changed positively, efforts to overcome difficulties to enrich on their own homeland. A lot of households in the village have an income of over VND100 million per year.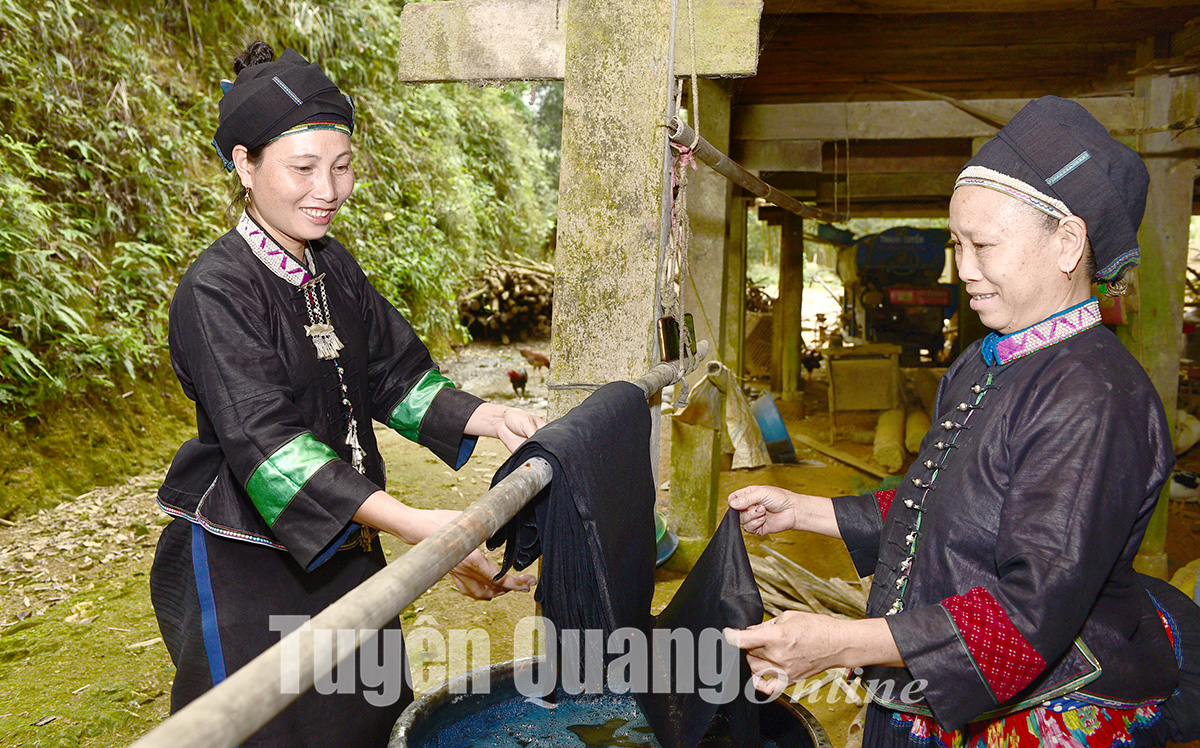 Nung ethnic people, Ngoi Truon Hamlet, Minh Thanh Commune, Son Duong District preserving the profession of dyeing indigo.
Especially, the traditional culture has been still preserved by the Nung ethnic group in the hamlet such as weaving, dyeing indigo, embroidering national costumes and Sli singing. On ocassion of New Year, Nung people come to each other's houses to give their wishes and organise Sli singing.