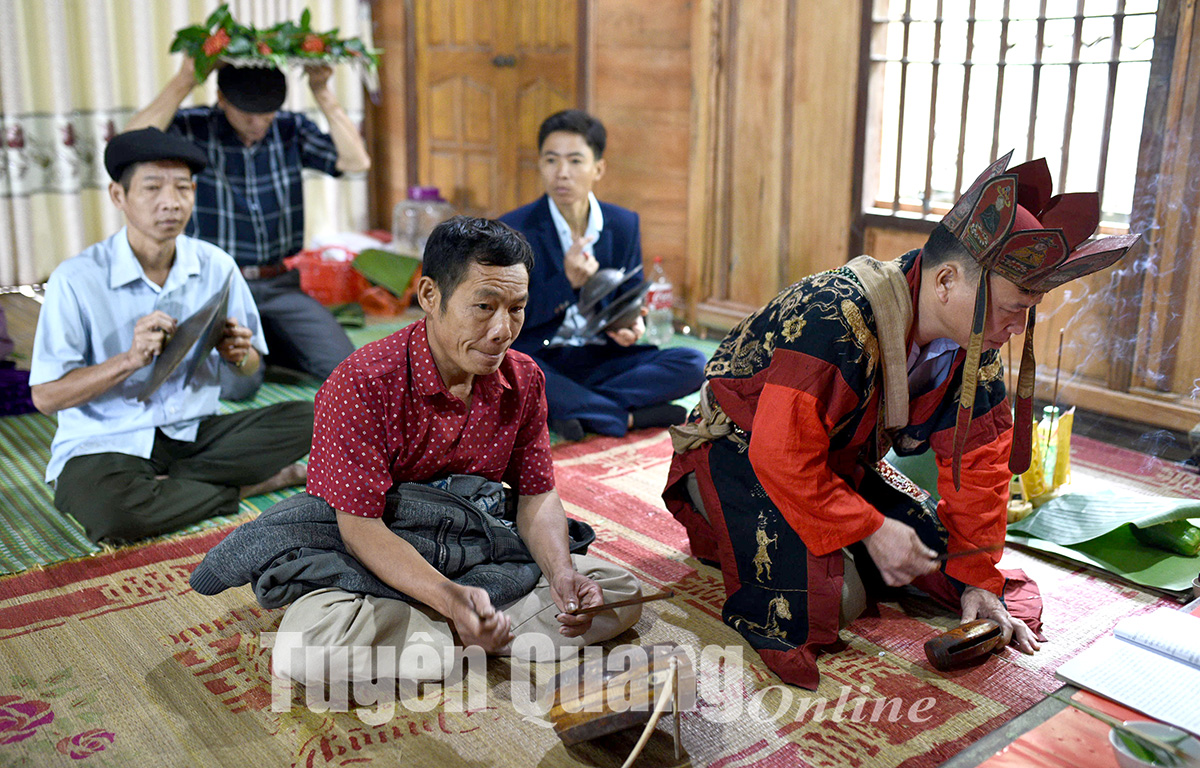 Mr. Quan Van Tuong in Ban Chua Hamlet, Phuc Son Commune, Lam Binh District celebrating the new rice ceremony.
Mr. Tuong shared that right from the moment he was born, the Tinh gourd lute sound and the Then melodies of the Tay ethnic group were deeply ingrained in his subconscious and nourished his soul. Then, regardless of the sun or rain, he followed his father to beat the drums during the worship ceremonies. When he was 9 years old, his father passed away. Because of his responsibility to his ancestors, he studied hard and followed the shamans in the locality to practise rituals. At the age of 17, he was granted and became a shaman.
According to Tuong, in order to become a shaman, he must go through a hard process of learning. Initially, he learned how to organise the ceremony, knock, beat the drums, learn the Tay vows in Chinese characters, read scriptures according to the books of Tam Tu Kinh, Analects, etc. Therefore, in Ban Chua Hamlet, he is voted to perform rituals to pray for the harvest during the New Year, and Long Tong festival, etc.
Especially, he always spends a lot of time to collect ancient Then songs of the Tay ethnic group. He traveled to many places, collected thousands of ancient Then melodies and new-style Then songs, gathered the Tinh gourd lute and taught the art of Then singing and Tinh gourd lute practicing to young generations.