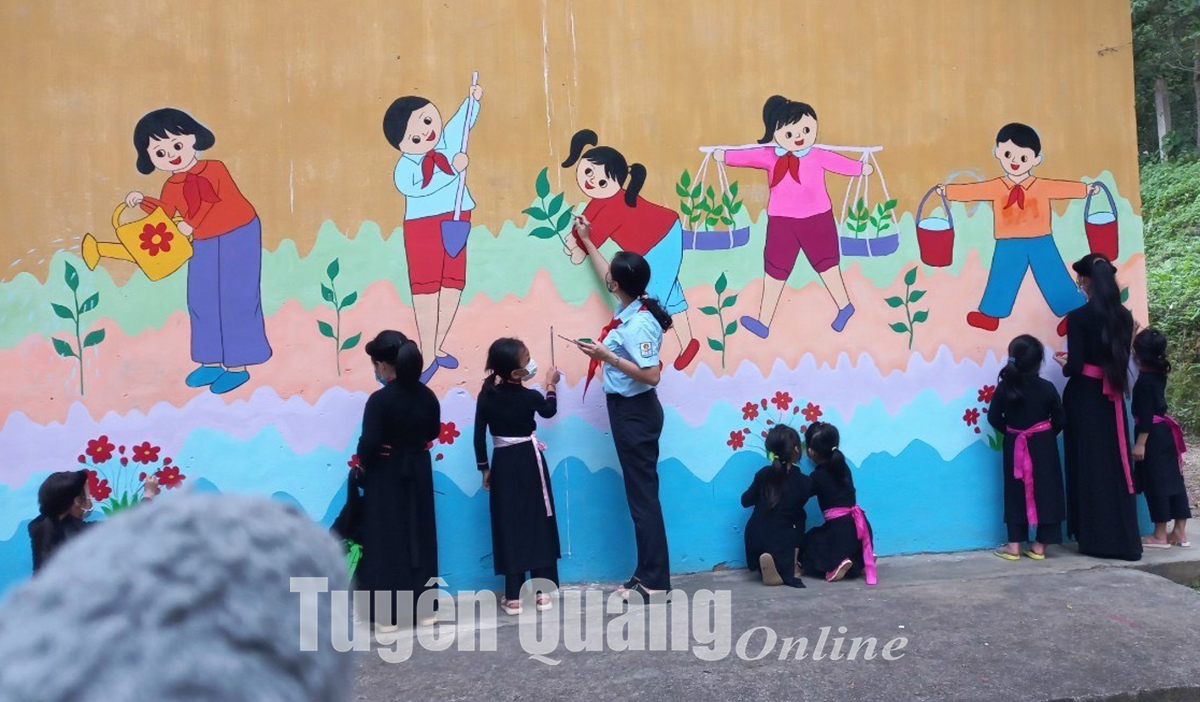 Children in Ha Lam Fine Arts Club decorating Na Muong Primary School.
Currently, the club has about 70 children at both primary and secondary schools in Khuon Ha and Thuong Lam communes participating.
From 2017 to 2021, the club won 3 C prizes of the National Painting Competition on the topic of traffic safety and environmental protection; won 14 prizes in the drawing contest on environmental protection organised by Kao Group and PCRF. One of them won the Encouragement Prize of the International Painting Competition organised by PCRF.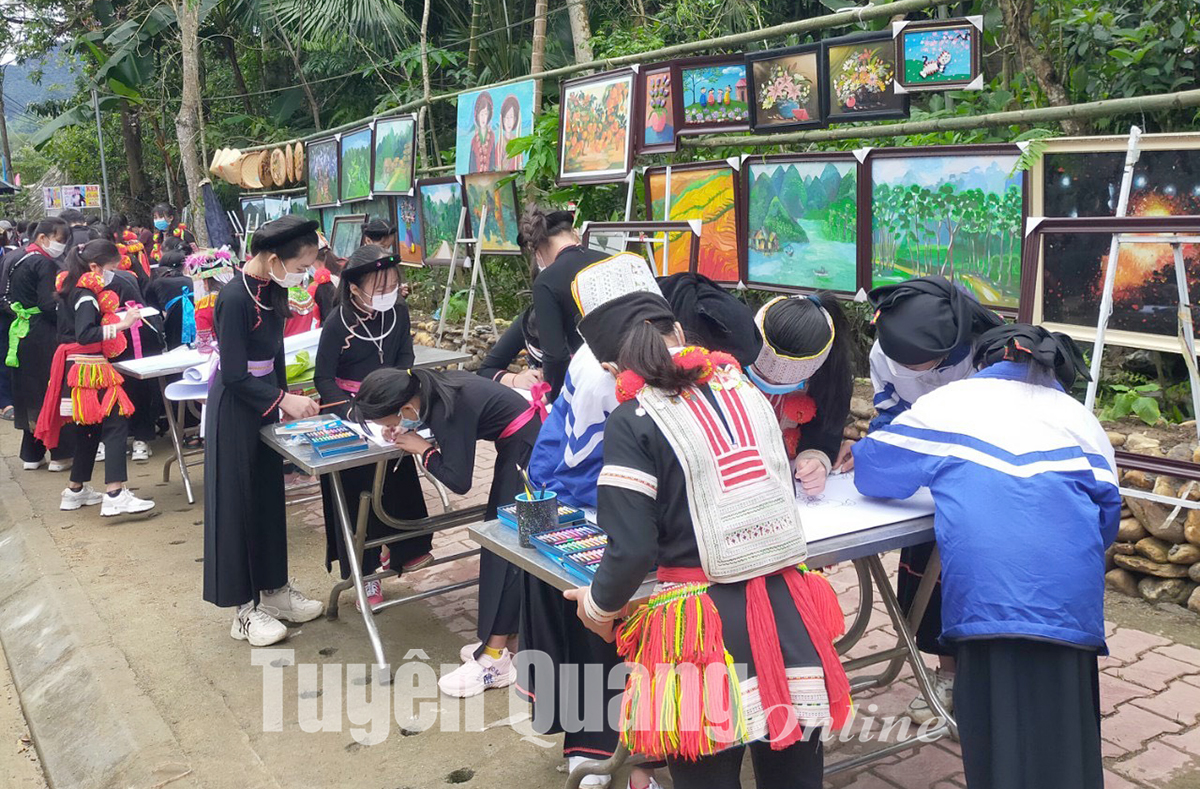 An exhibition of street paintings by children in Ha Lam Fine Arts Club.
Not only drawing on paper, the "children artists" in the club can also draw and decorate on objects such as walls and waste materials. Up to now, many of the children's works such as paintings and decorative vases have been displayed at some homestays and booths introducing products of the district.
In particular, during the Culture - Tourism Week 2022 of Lam Binh District, the club organised an exhibition of children's paintings right on the street and displayed at the booth introducing tourism products. This activity has paid attention of many visitors.