Love song in the mountainous village
This Saturday, Truong Thi My in Na Chuong Hamlet will go to Hung Loi market. She shared, Hung Loi market has left her many beautiful memories about the love story between My and her husband. In addition, there were also many H'mong girls like My who built their happiness at that spring market in Hung Loi Commune, Yen Son District.
H'mong women go to the market.
On that day, every time at the fair, the boys and girls in the village would go down to the market. They went to the market not only to trade products, but also find lovers. In the same way, My met Lau Van Dung, who lived in the same village and they sooner was a couple. It's been 20 years, but every time I look into her husband's eyes, She is still fiery, like the moment they first met.
Rustic like forest trees
The fair is not only the beginning but also the end - a perfect ending of a beautiful love. Now, every time they go to the market, their two more children accompany with My and Dung. The little baby is carried on My's back while the older one holds Dung's hands. Some days, when they don't have money, they still go to the market, as a wayfor their family to relax on the weekend. Her family's happiness is nurtured from such simple things.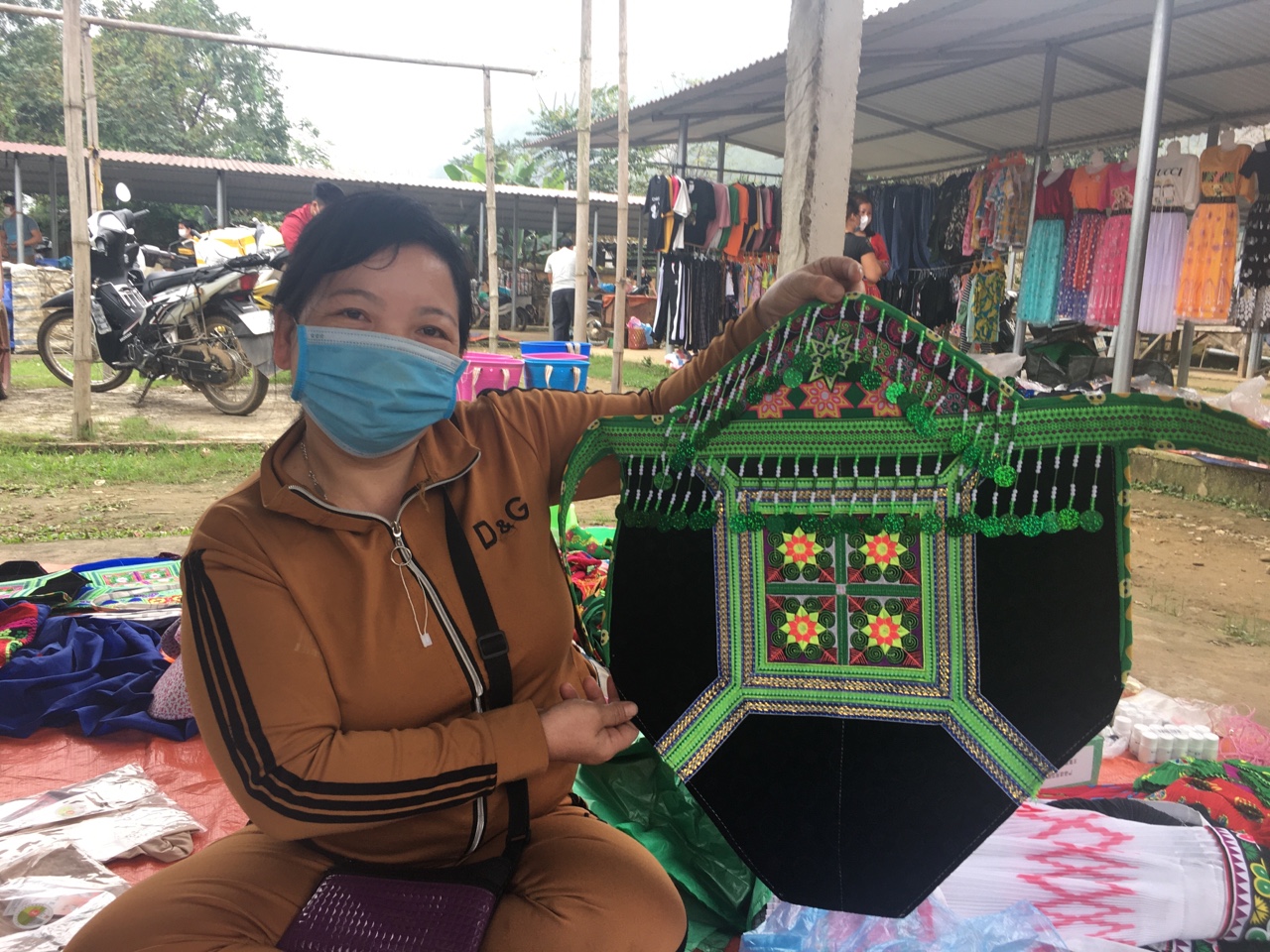 Sam Thi Phua has more than 20 years of trading experience at Hung Loi market.
As for Sam Thi Phua in Tong Hamlet, Hung Loi market is like a destiny. Hung Loi market helped her find a long life partner, and then it brought her to be a trader at the fair.
Currently, she has a stall selling H'mong ethnic clothes. At each market fair, sometimes she only sold a few clothes equal a few hundred thousand dong, but she was still happy. She was glad because she can see customers choosing her products or admire some young people eagerly to find each other at the fair. Especially, her daughter found her own happiness also at this market.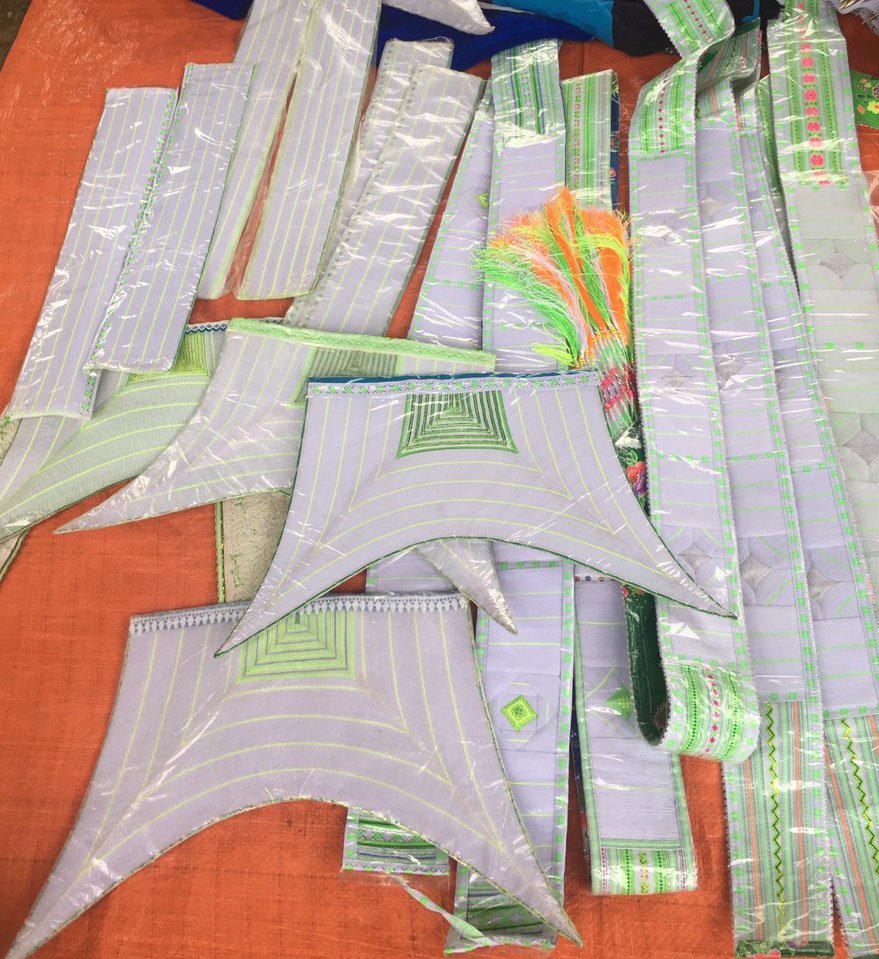 Some brocade products at the market.
Today, Hung Loi market has changed but it has still preserved it cultural identities by local people, attracting a lot of tourists both inside and outside the province.