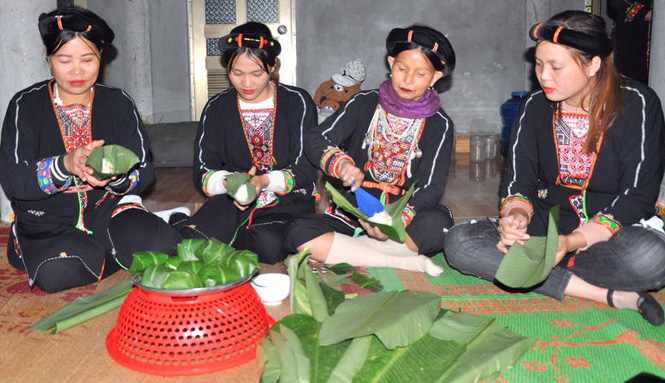 Dao women in Deo Te Hamlet, Hung Duc Commune, Ham Yen District making cakes for Tet holiday.
For many years, the Dao lifestyle has been associated with stilt houses. In order to preserve their identity while limiting the exploitation of wood for house construction, most of the people in Deo Te Hamlet have made stilt houses of concrete. There are 50 concrete stilt houses in the hamlet.
There are 107 households in the hamlet developing their economy thanks to afforestation. As a result, the of well-off households accounts for 38%, the poor households decreases only nearly 18%.
Along with economic development, local people in the hamlet always preserve their national cultural identity. Especially, the Dao people make their own costumes themselves. They usually spend 1 - 2 weeks to complete their outfit. Therefore, the women have started making new clothes for the 2021 Lunar New Year holiday.