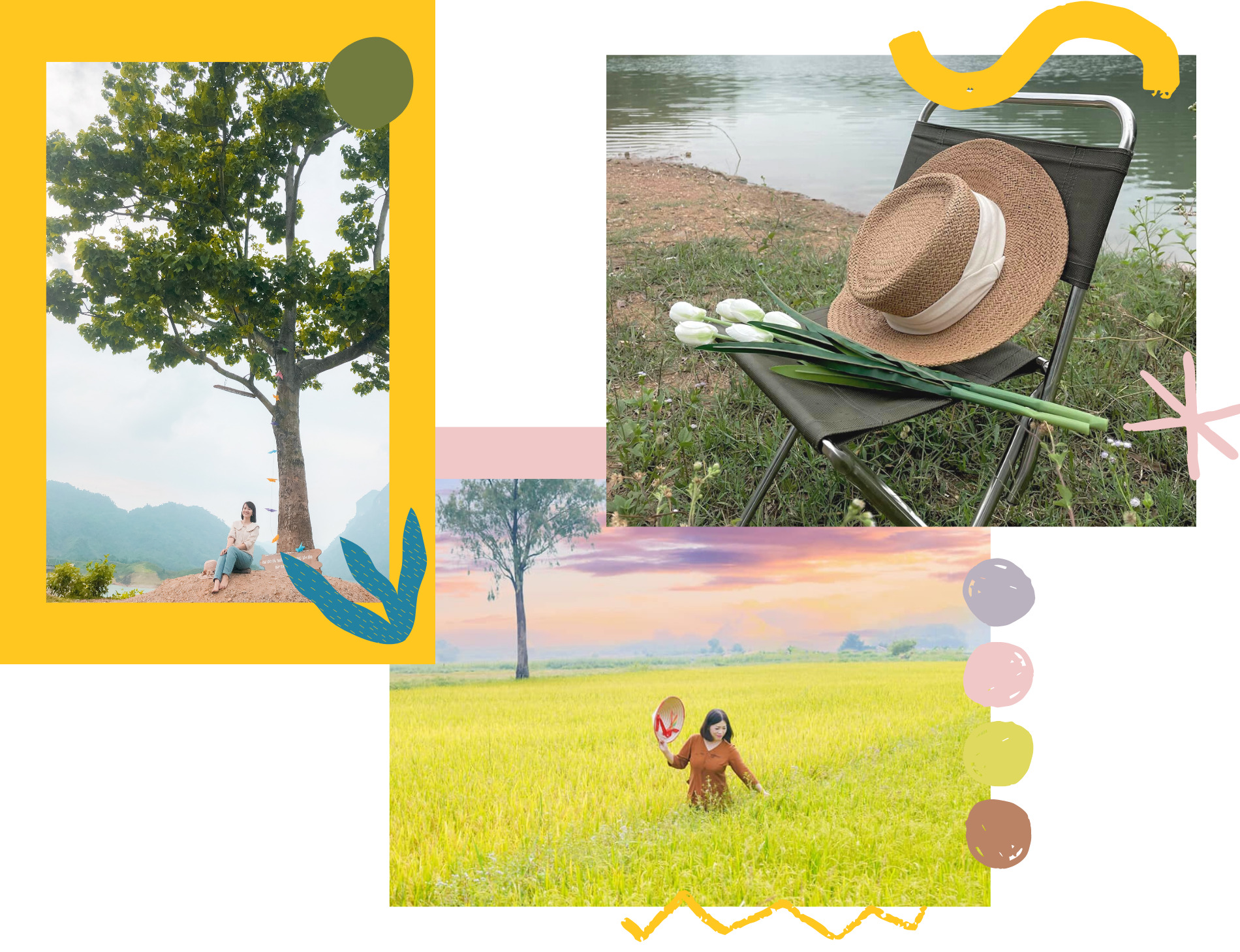 River banks
During social distancing, along the riverbank, the foot of the bridge in Tuyen Quang City became camping, baking, creative check-in places for many people.
You just need a large canvas, prepare some food and drink. Then enjoy and relax.
The foot of Tinh Huc Bridge is an ideal place for many families to have a picnic at the weekend.
Paddy fields
The vast paddy fields imbued with the countryside beauty of the northern midland and mountainous region are a great source of inspiration for photographers and tourists.
A set of pictures of mother and daughter in a ripening rice field.
Trung La embankment
Trung La embankment is also an interesting photo-hunting location. Taking advantage of the bright light of summer at the end of the day, you can get a clear picture.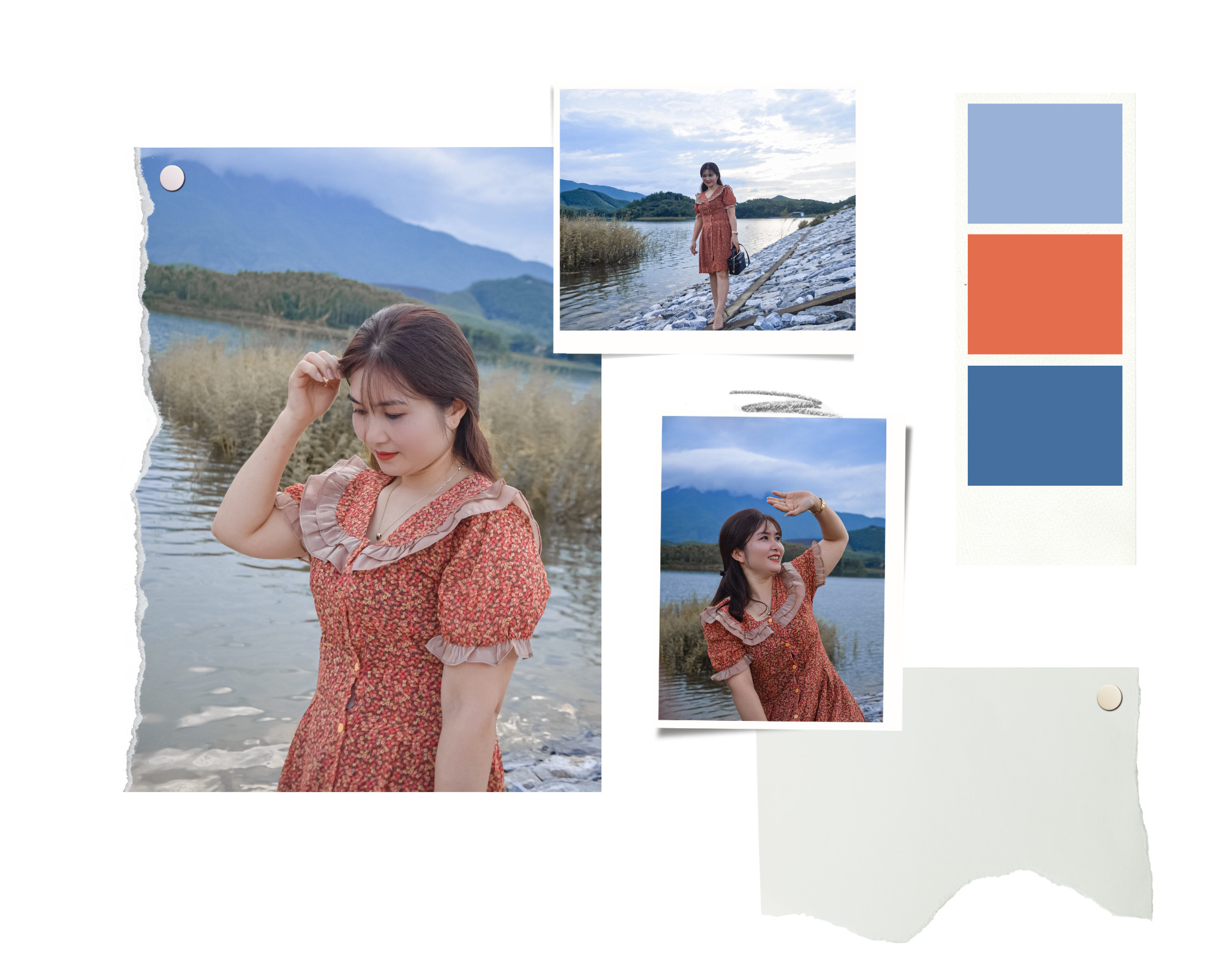 The beauty of sunset glow on Trung La embankment.
Lonely tree
If Dalat has a famous lonely pine tree, Na Hang District also has a "lonely" tree with a view of the lake, promising to be an ideal check-in point for many young people.
A girl taking souvenir photos with the lonely tree.
Travel and experience amidst Covid-19 pandemic, why not? As long as you don't gather more than 20 people and go to epidemic areas and come into contact with people from pandemic locality, you can still have great moments safely.