On March 5, the People's Committee of Na Hang district held a contest to dry Shan Tuyet tea among artisans from 6 tea growing communes. The contest aims to honor, preserve and develop the value of tea trees and tea makers as well as promote and introduce tea products to tourists.
To harvest the ancient Shan Tuyet tea, people in Na Hang district have to wear a basket and climb up to pick them carefully.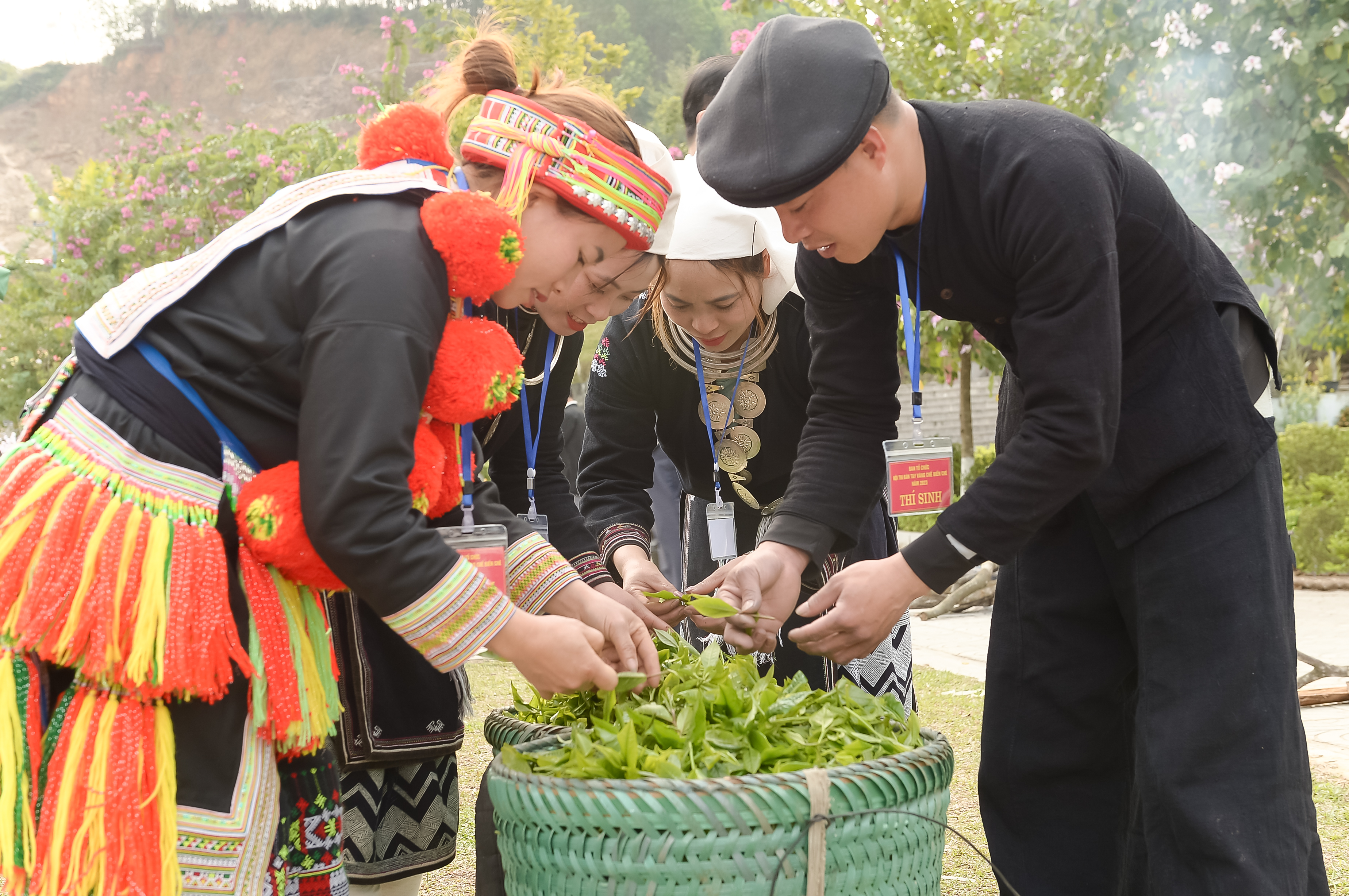 Tea with 1 bud and 2 leaves is the best.
The team of Thuong Nong commune, won the first prize at the Shan Tea Festival in Na Hang district in 202, is drying tea.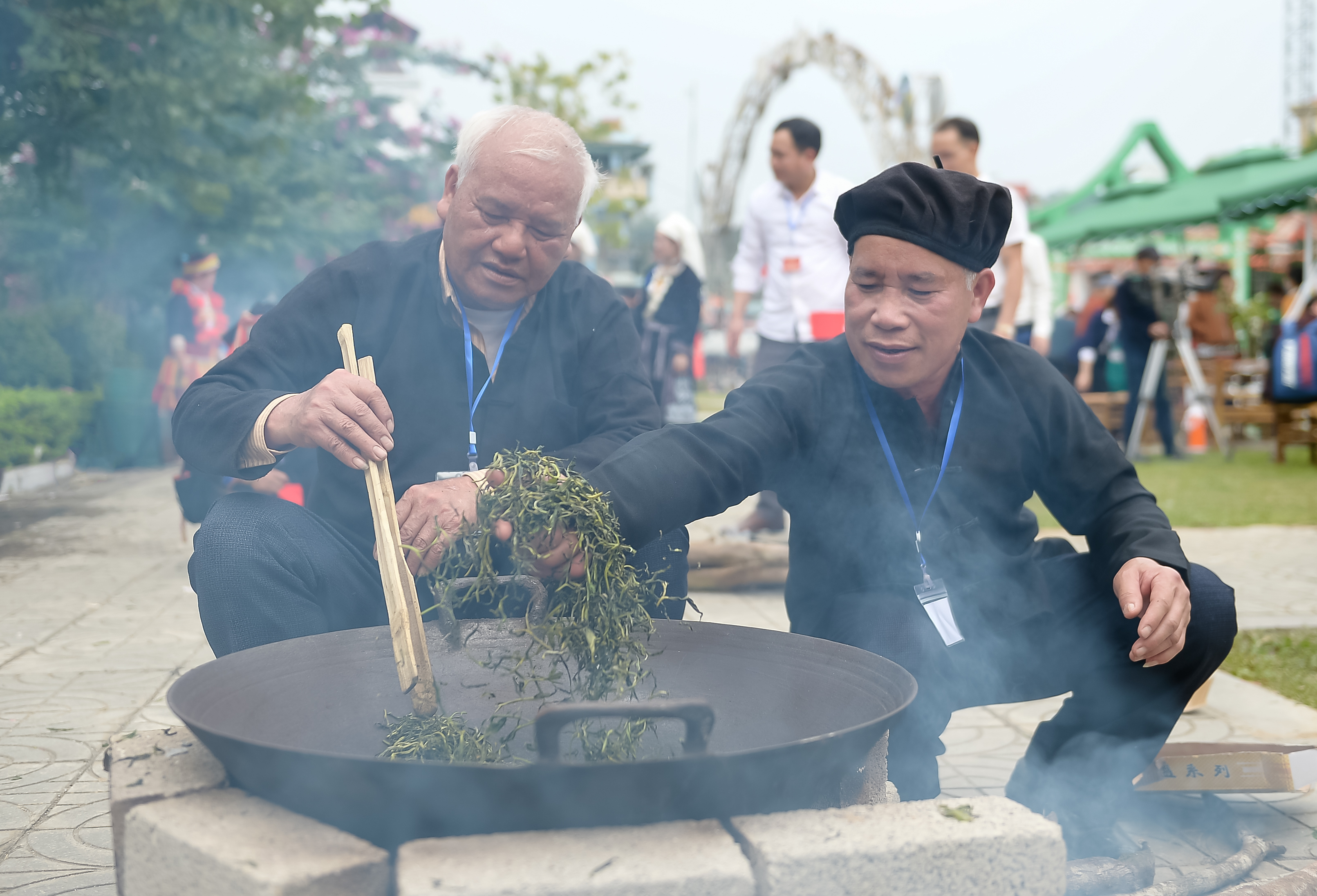 Elderly artisans join the contest.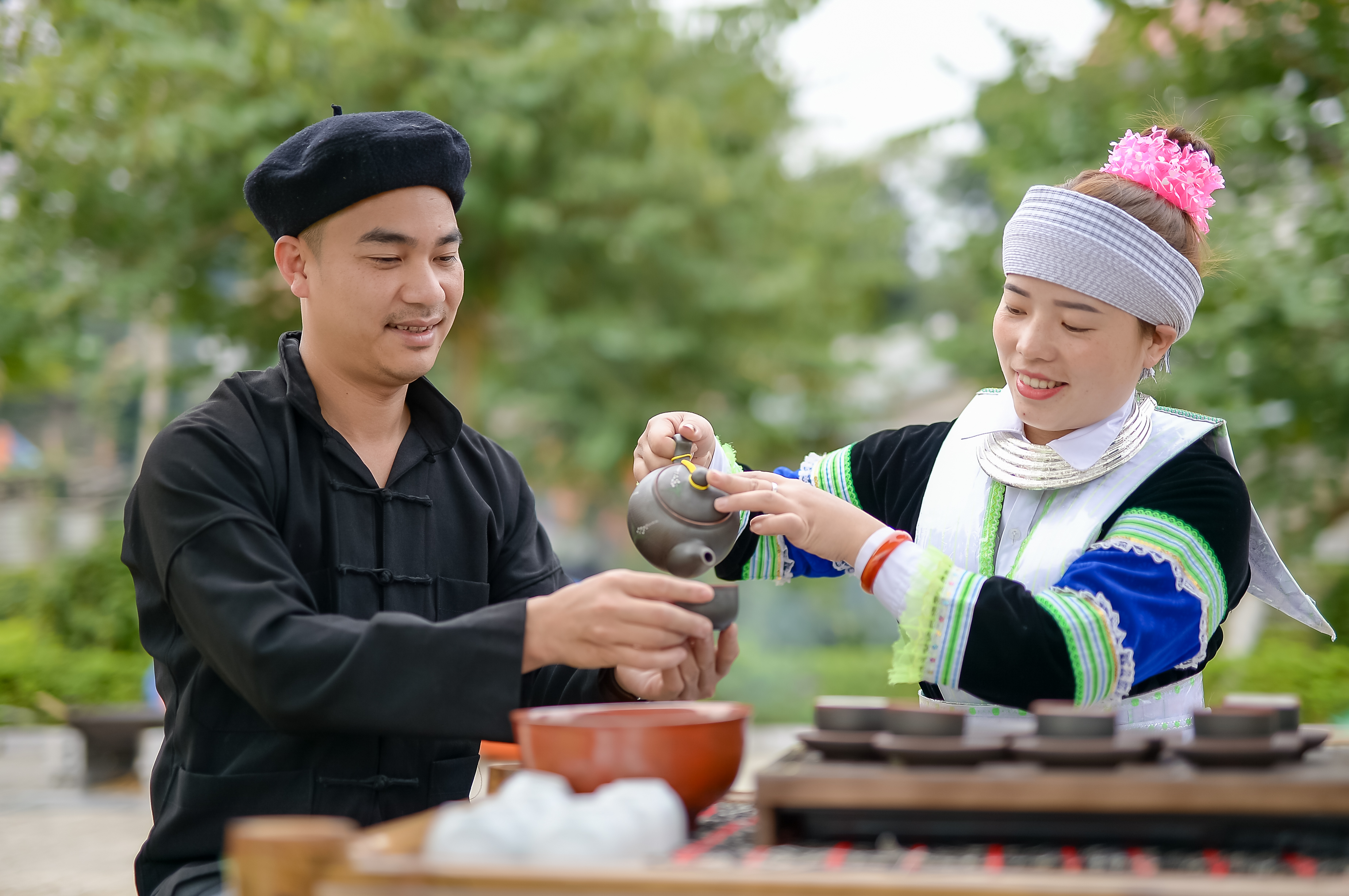 In addition to good-quality tea, the technique of making tea is very important.
Tourists can enjoy Shan Tuyet tea at Na Hang night market.