Lam Van Cau, a meritorious artist in Dong Gian Hamlet Doi Binh Commune, Yen Son District is 77 years old. Having passion of Sing Ca singing; crockery drum playing; traditional dancing, wherever having music, drum sound and invitation to enjoy, Cau and the hamlet's performance team start to set off on the road.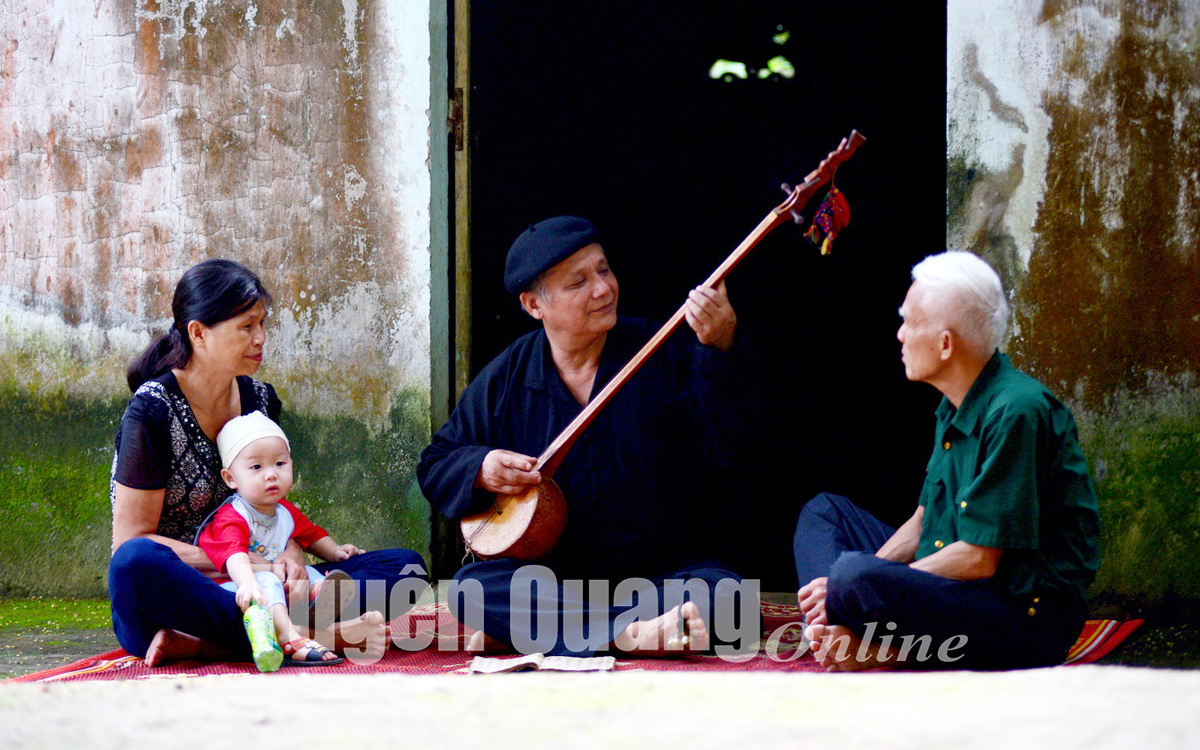 Meritorious artist Ha Ngoc Cao in Xuan Quang Commune, Chiem Hoa District instructs local people to sing Then.
In 2019, Then practice of Tay, Nung, Thai people in Viet Nam was recognised as the Intangible Cultural Heritage of Humanity by UNESCO. In Tuyen Quang, this heritage is preserved and taught well thanks to artisans. In each locality, there is at least one artisan who has collected and recorded ancient Then tunes and passionately passed them on to young generation.
People's artist Ha Van Thuan in Tan An Commune, Chiem Hoa District is over 80 years old this year, but every week he spends 2-3 sessions teaching free the art of Then singing and Tinh gourd lute playing to generations both inside and outside the district free.
According to the Department of Culture, Sports and Tourism, in the province, there are currently 10 artisans who have been conferred the title of Folk Artisan by the State, of which 2 people are awarded the title of People's Artist and 8 people are awarded the title of Meritorious Artist.
Folk artisans are people with special talents. They train themselves to dedicate and preserve the national cultural identity. Each folk artisan is likened to a living museum, a living heritage, and a transmitter of folklore fire.