At the meeting of the Appraisal Council in Hanoi.
Researching and developing regulations in accordance with the new and long-term approach aimed to bring advantages of the province into full play, serving as a scientific and practical basis for organising a socio-economic development space and formulating 5-year and annual development plans, meeting the country's overall development requirements, and enhancing socio-economic efficiency to consolidate and maintain the position of a fairly developed province in the Northern mountainous region.
While proposing to develop integrated contents into planning, Tuyen Quang Province has built 35 integrated contents, including 28 options for developing sectors and fields and 7 options for developing and organising socio-economic development space in districts and city.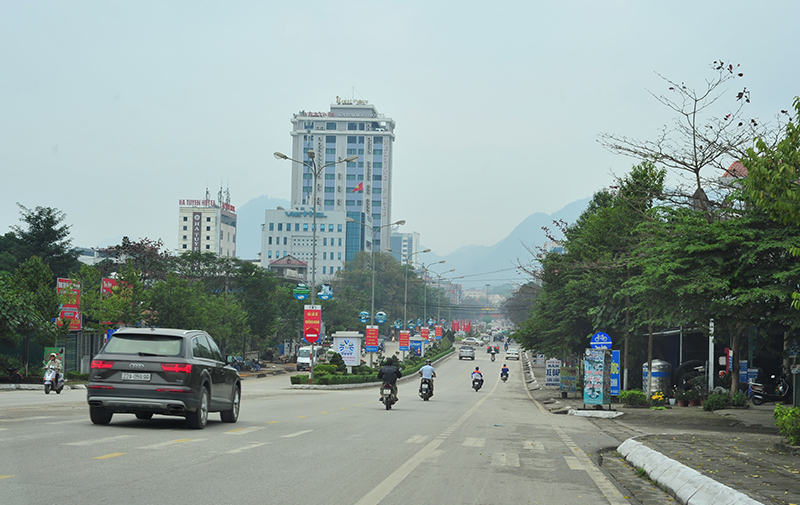 Tuyen Quang street.
The Ministry of Planning and Investment proposed that Tuyen Quang Province acquire, amend and supplement the explanatory reports and draft decisions on approving the planning task based on opinions given by ministries, ministerial agencies, experts, and members of the Appraisal Council.