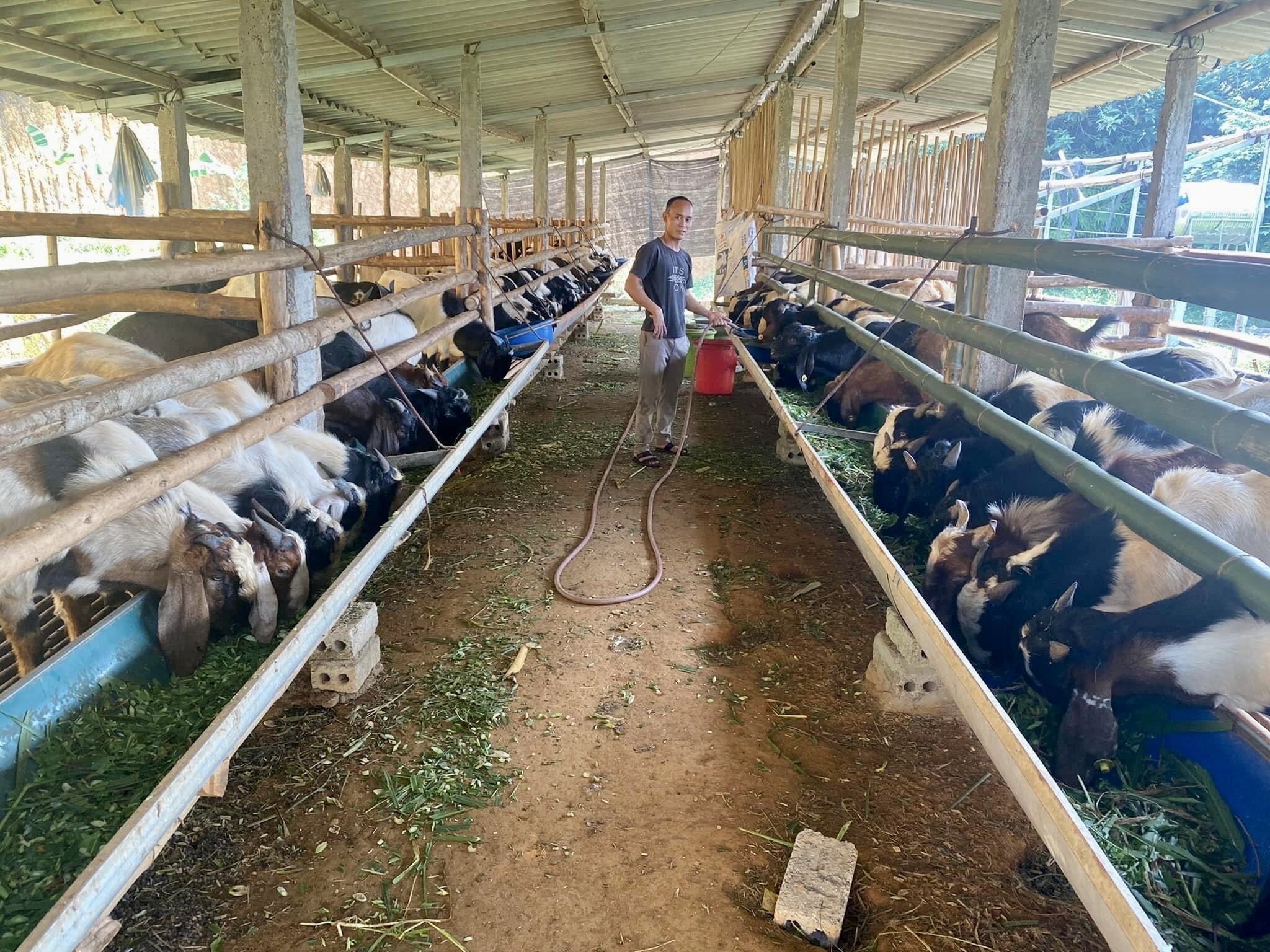 The fattening Boer goat farming model of Luong Van Huong.
Thanks to his great research, Huong has mastered many secrets of raising foreign goats and has become a pioneer in developing the fattening Boer goat farming model in the locality.
Compared with the native grass goat breed, the weight of each Boer goat at the time of sale increased by 10kg-15 kg, thereby increasing the income by VND1million-1.5 million per head. From the initial 15 goats, the herd of goats has increased by 150 goats per litter.
Every year, Huong sells 4 litters of goats, about 150 goats per litters. With an average price of VND130,000 per kg of goat meat, he earns more than VND200 million.
Sharing his experience of raising goats, he said that in order to raise goats effectively, he particularly pays attention to barn construction and disease prevention and control. In addition, he planted more than 2 hectares of elephant grass, providing more food for goats.
Secretary of Trung Yen Commune Union Dam Van Tuan said that the model of raising Boer goats of Luong Van Huong is a typical model in economic development of Trung Yen Commune's union members. Goat raising has brought a stable source of income for local people, created jobs for workers, and help many households escape the poverty.