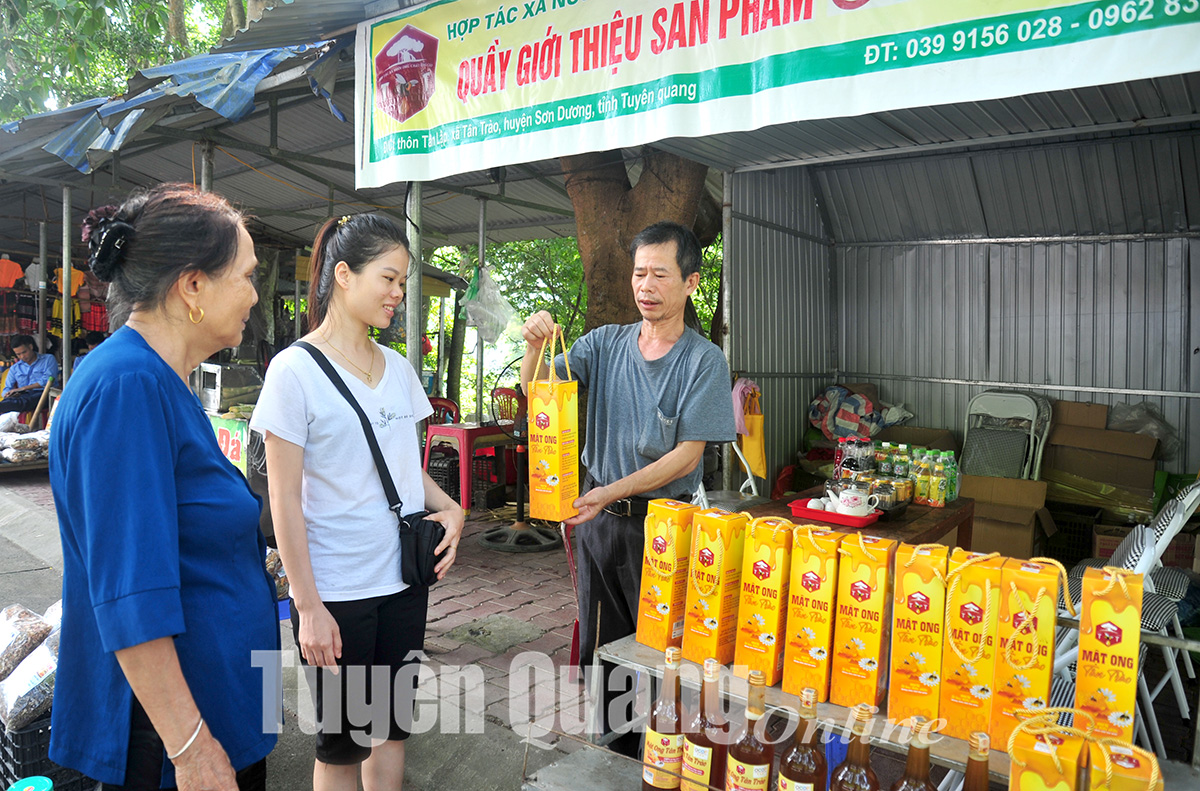 Over the past time, Tuyen Quang Province has issued many mechanisms and policies to encourage and orient farmers to invest in production under organic and VietGap standards. The province has gradually standardized agricultural products through supporting the development of OCOP products and geographical indications, OCOP star rating, and construction of a system of stalls to introduce and sell OCOP products in all districts and city.
Up to now, the province has recognized 128 OCOP products, including thirty-three 4-star products and ninety-five 3-star products. In the province, 7 out of 7 districts and city have completed the goal of building at least 1 district-level key product to participate in the OCOP programme with 3 stars and 4 stars.
Since the implementation of the OCOP Programme, it has initially brought into play potential values and regional advantages in the organization of production, creating a rich source of products, ensuring quality, creating jobs and stabilizing income for local workers.
In fact, in Tuyen Quang, some places have formed safe products according to organic or VIETGAP processes such as Shan Tuyet Hong Thai tea, Ngoc Thuy green tea, Ham Yen oranges, Chiem Hoa black bean filter bag tea, etc.
Some localities in the province have also initially created agricultural products in association with service and tourism activities.