According to the Management and Exploitation Board of the Ngoi La Irrigation Reservoir, the annual amount of stored water of the lake is about 3.2 million m3, enough to irrigate over 680 hectares of rice land for Chan Son and Trung Mon communes (Yen Son) and Y La, Tan Ha, Hung Thanh communes (Tuyen Quang City).
In addition to storing water for agricultural production, flood regulation and aquaculture, Ngoi La Lake is becoming an ideal tourist destination.
The peacefulness of Ngoi La Lake.
Fishing boats on the lake in the morning.
Local people swim in the lake in hot summer.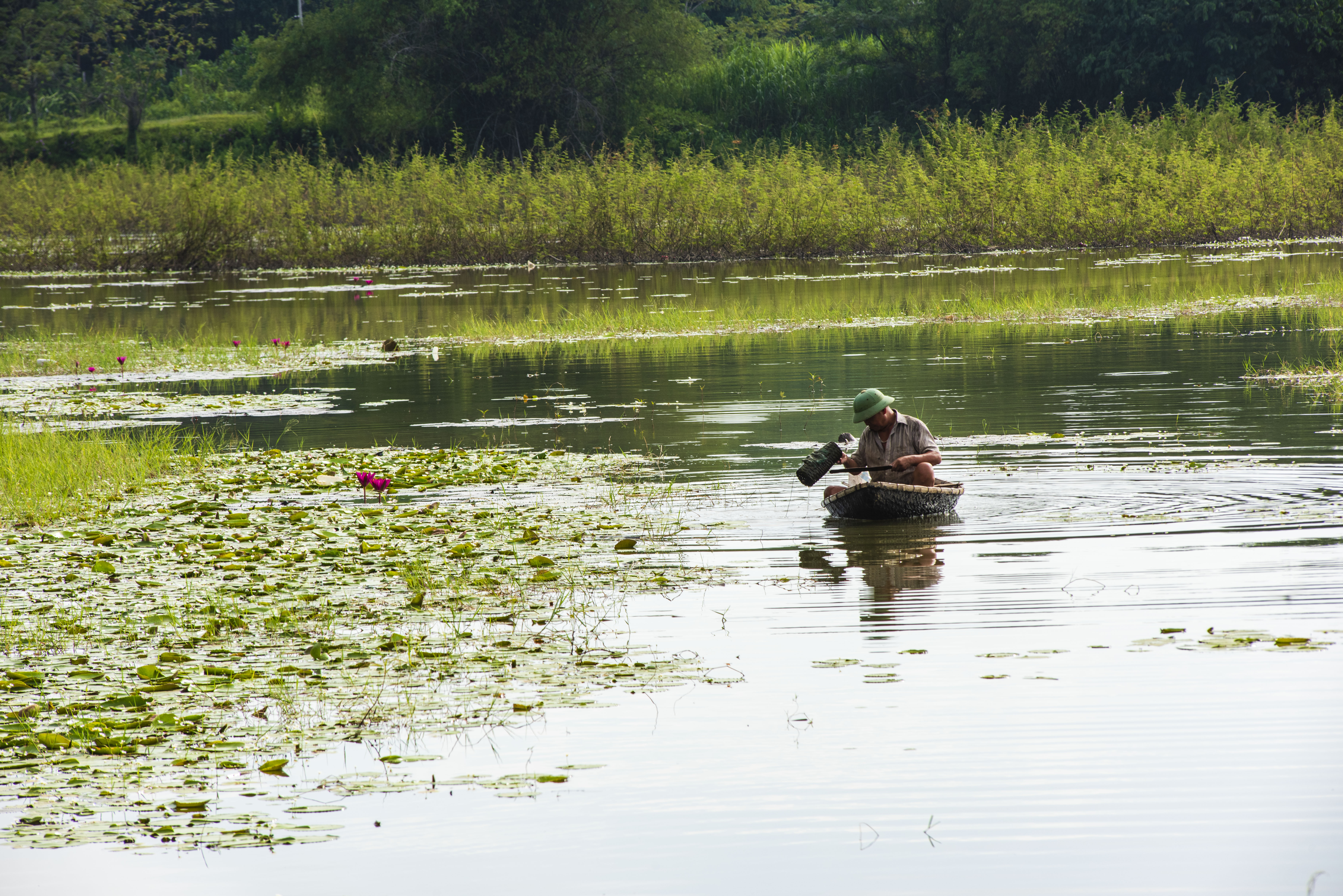 A fisherman is collecting shrimp.
Ngoi La Lake with poetic scenery and fresh climate.