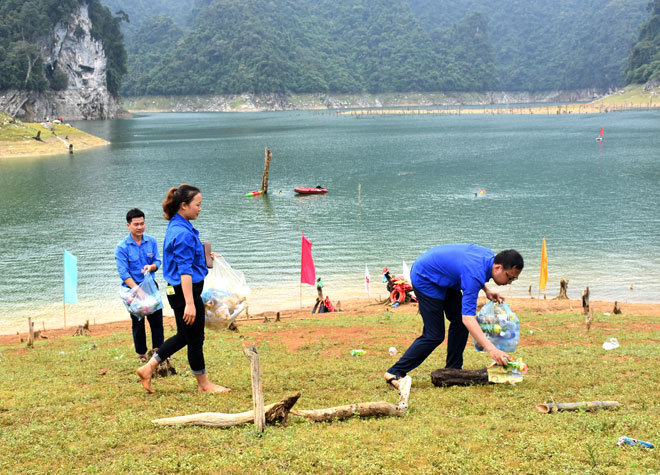 Youth union members of Lam Binh district cleaning an area in a lake.
Localities and units in the district have diversified the communication methods to raise people's awareness by integrating meetings and having the local loudspeaker network call to local people to be environmentally friendly. In order to avoid littering, localities have placed garbage bins at tourist sites.
Over the past years, the district has built "clean" tours, meaning no plastic waste will be used to improve the quality of tourism. Specifically, at the community tourism sites, visitors can use living tools of natural origin.
With appropriate methods, the awareness of local people in environmental protection has been raised. Since then, it has helped the district to have a green, clean, beautiful environment, creating an attraction for tourists.