At the beginning of October, the rice fields in Lang Can Town begins to turn yellow. In the morning, clouds float on the tops of the mountains.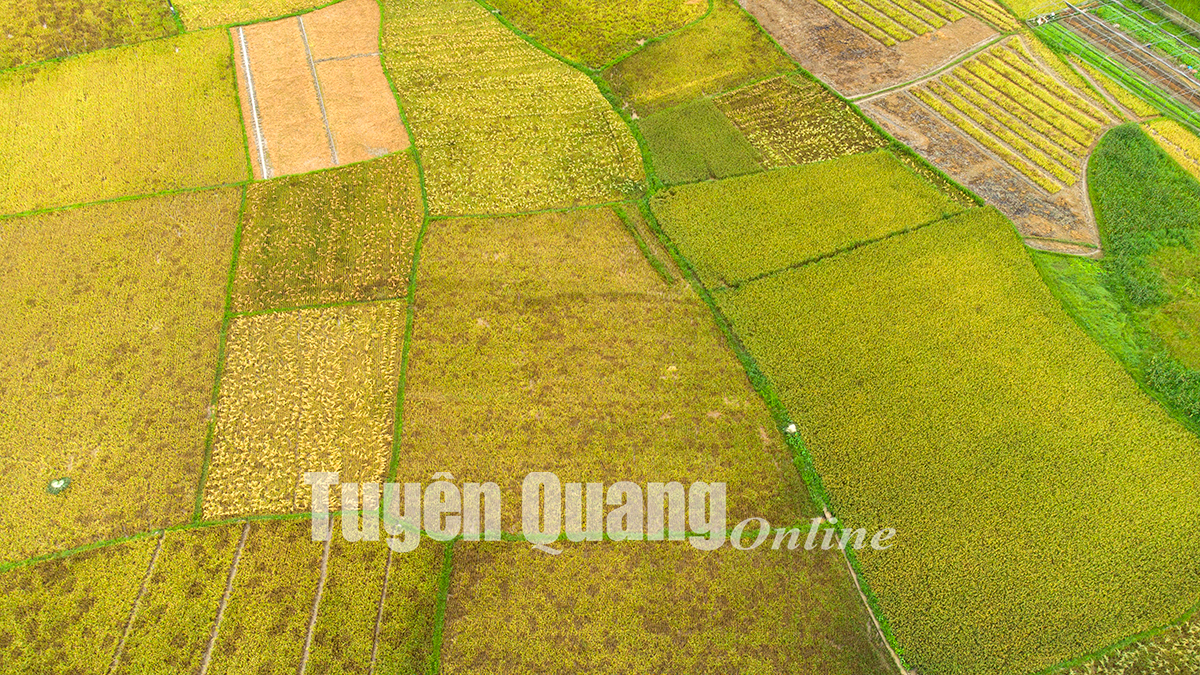 Paddy fields in Lang Can are ripe like yellow giant carpets.
Tourists posing amidst Lang Can terraced field.
Thuong Lam field with the symbol of beautiful limestone mountains.
The heavy rice flowers signals an abundant harvest.
Khuon Ha rice field is a beautiful destination, attracting lots of visitors.
Tourists experience horse riding in Thuong Lam field.
Romantic beauty of terraced fields in Khuoi Trang Hamlet, Xuan Lap Commune.
Farmers in Thuong Lam Commune go to the field to harvest summer-autumn rice season.