Lam Binh ecological lake has a total area of 4,000 hectares. Its downstream area is adjacent to Na Hang ecological lake while its upstream area running along the Gam River borders Bac Me District, Ha Giang Province. The alluring beauty of the lake consists many surrounded limestone mountains, vast forests, waterfalls and fishing villages., etc.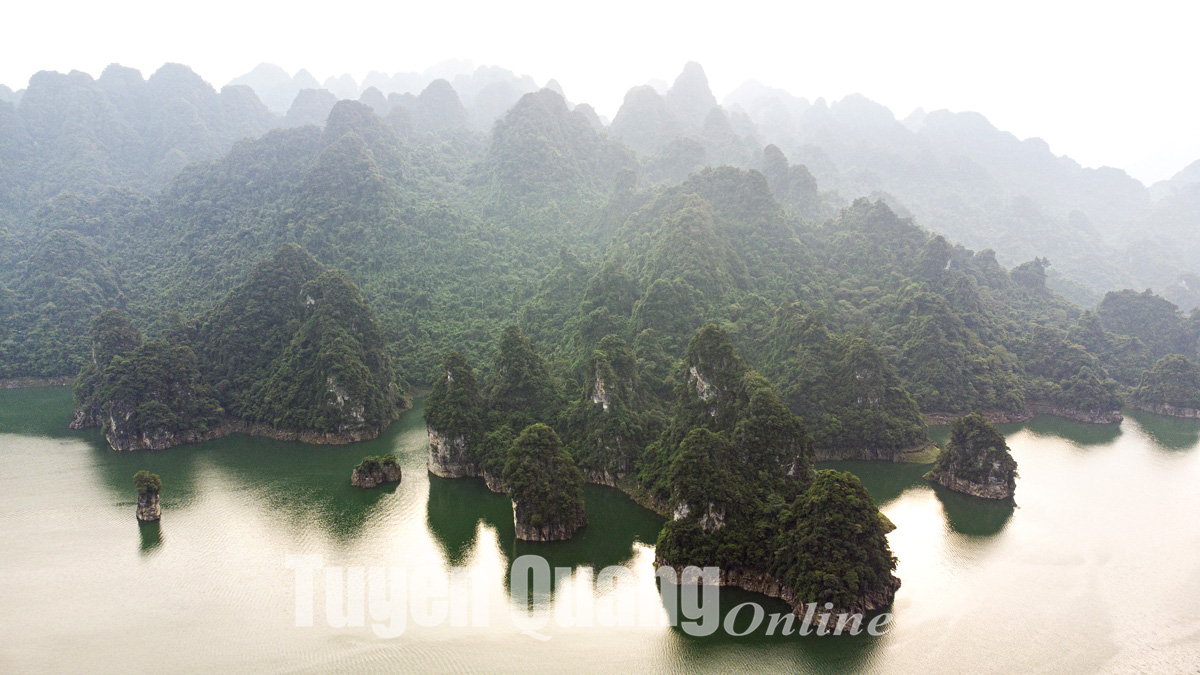 The limestone mountain complex surrounding 'Coc Vai' landscape is a symbol of Lam Binh ecological lake.
Ban Cai scenic spot in Thuong Lam Commune is famous for its poetic and fanciful nature.
Poetic scenery on the lake bed.
Phuc Yen fishing village - an indispensable destination of visitors.
Limestone islands on the lake bed.
A tourist posing amidst the beauty of the lake.