Tuyen Quang Investment Promotion Centre has launched online tourism programme on the Zoom application platform.
Head of the Commercial Investment Support Advisory Department of Tuyen Quang Investment Promotion Centre Nguyen Thi Hai said that, the centre has organised an online experience tourism on Zoom application platform in the two districts of Na Hang and Lam Binh during three days with the participation of experts.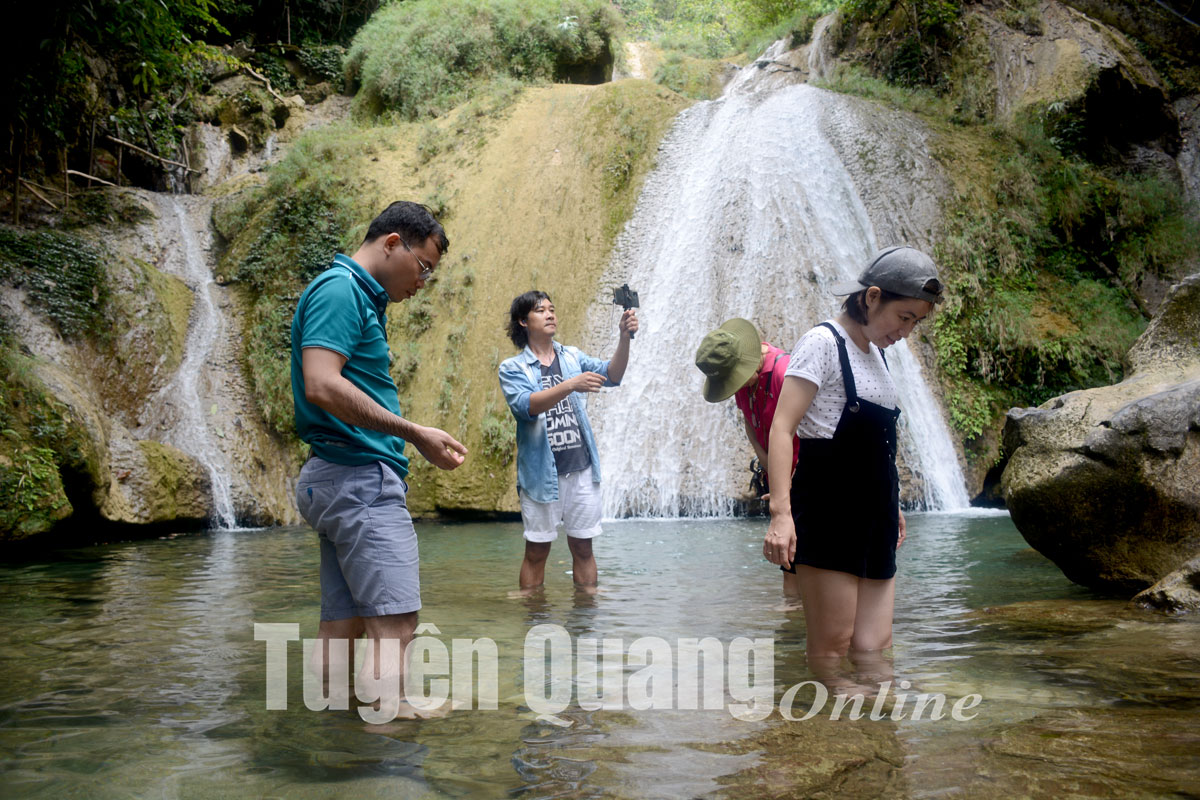 The beauty of Khuoi Nhi Waterfall.
The implementation of online tourism aims to introduce domestic and foreign tourists to attractive destinations, unique cultural identities of ethnic minority groups and tourism products of Tuyen Quang Province.
Although this tourism type does not generate the big source of income for local people, it is a motivation for them to maintain tourism activities amidst the breakout of Covid-19.
Experts has supported people and travel companies to deploy online tourism programme via applications in order to promote provincial tourism.
"Through the programme, i am impressive by the nature and people of Tuyen Quang Province where possesses many beautiful landscapes, cultural features of the ethnic people and unique tourism products, such as the scenery of terraced paddy fields in Hong Thai Commune, the natural landscape on Tuyen Quang Hydropower Plant lake bed and waterfalls and caves, or experience of five-clour vermicelli making in Da Vi Commune (Na Hang District), etc.", Ho Trong Tien, an expert of international travel of Tan Dong Duong Travel Company shared.
He also expressed that Tuyen Quang has many potentials to develop tourism. If the local authorities promote tourism via mass media channels and online travel applications, Tuyen Quang will attract a large number of visitors in the coming time.
Sin Van Toan, a Pa Then people in Hong Quang Commune, Lam Binh District said that, being guided to doing online tourism on smart phone by experts, he and local people will continue to research in order to directly advertise the unique cultural identities of the Pa Then people to tourists.
To sum up, Through online tours, travel agencies has still generated income while tourists have tourism experiences in Tuyen Quang Province in a new direction.