Khuoi Pin cave is also known as Gio cave (wind cave) because on this mountain, the wind blows day and night, sucking into the mouth of the cave to create melodious sounds.
From Thuong Lam wharf, visiors travel by boat on the lake and walk through primeval forests during over 1 hour to get Khuoi Pin cave. The cave has 3 compartments, the widest place is over 300m2 while the highest place is over 100m along with hundreds of small niches. Khuoi Pin Cave is an ideal destination for adventurous travelers.
The entrance of cave is narrow, only one person can pass through.
The deeper you go into the cave, the larger the space expands with a flat cave floor.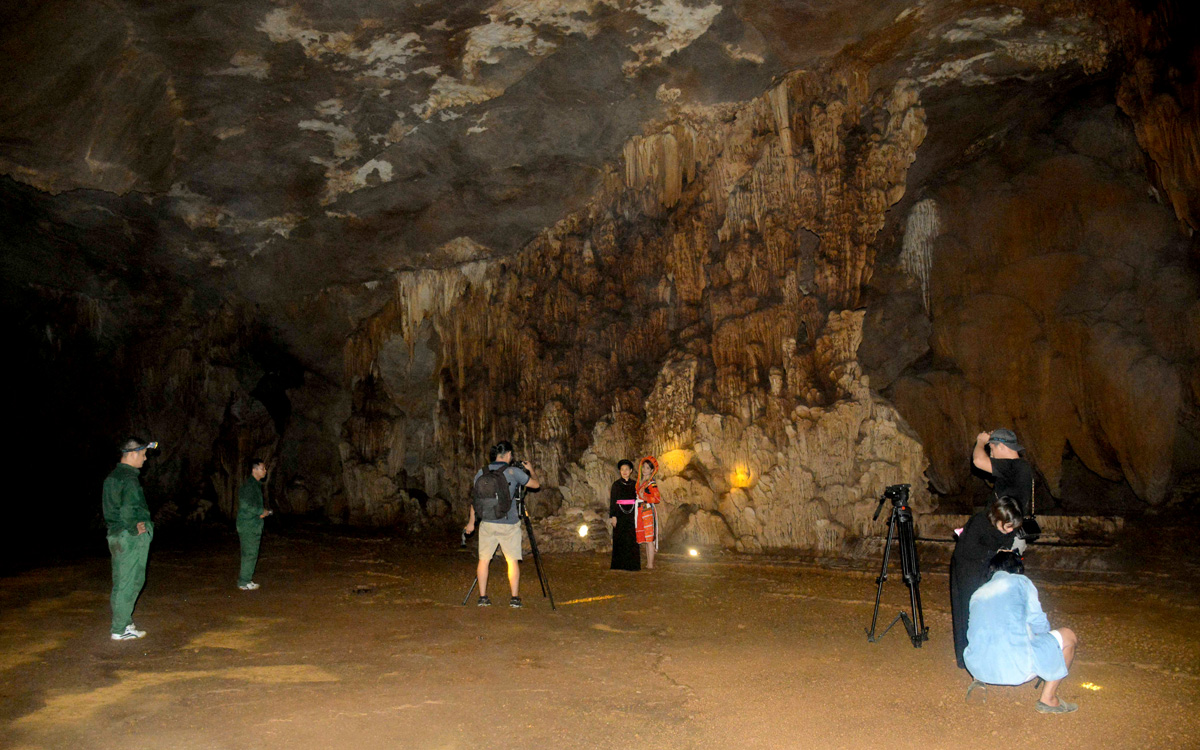 Visitors are very interested in visiting and exploring Khuoi Pin cave.
Tourists are impressed by the beauty of Khuoi Pin cave.
The million-year-old stalactite system creates the mystery for this cave.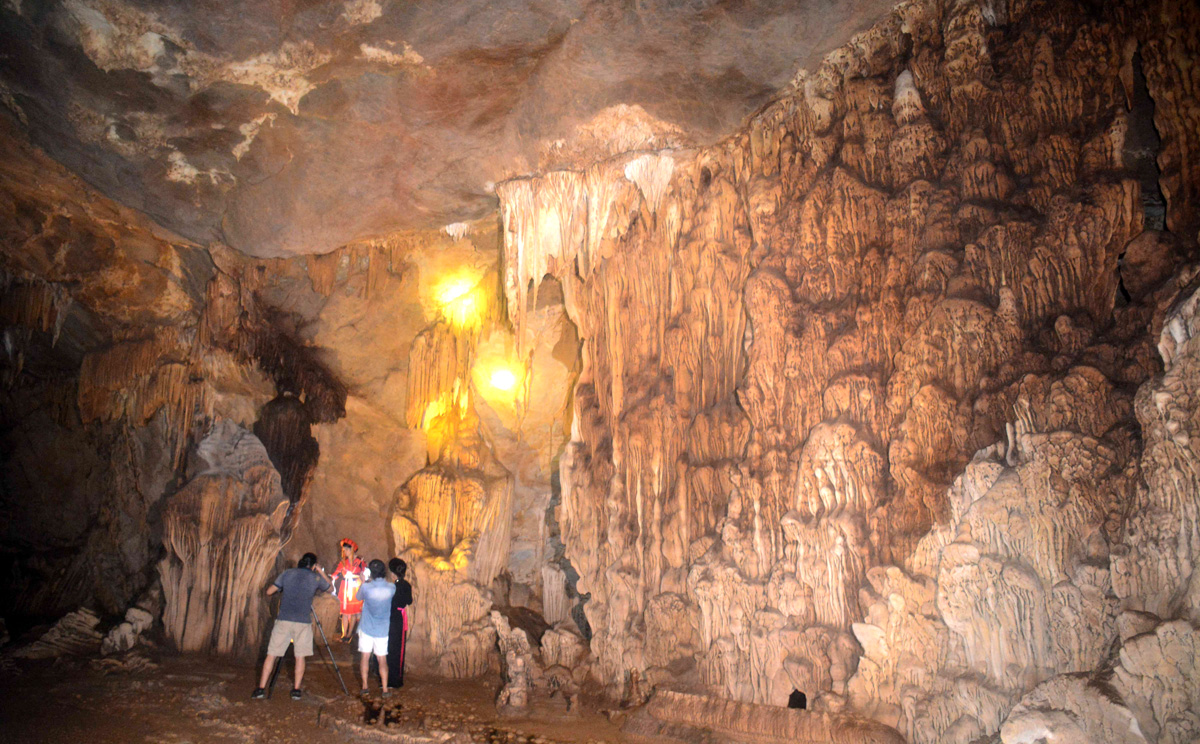 The middle compartment of the cave is very wide with surrounding stalactites creating stalactite walls.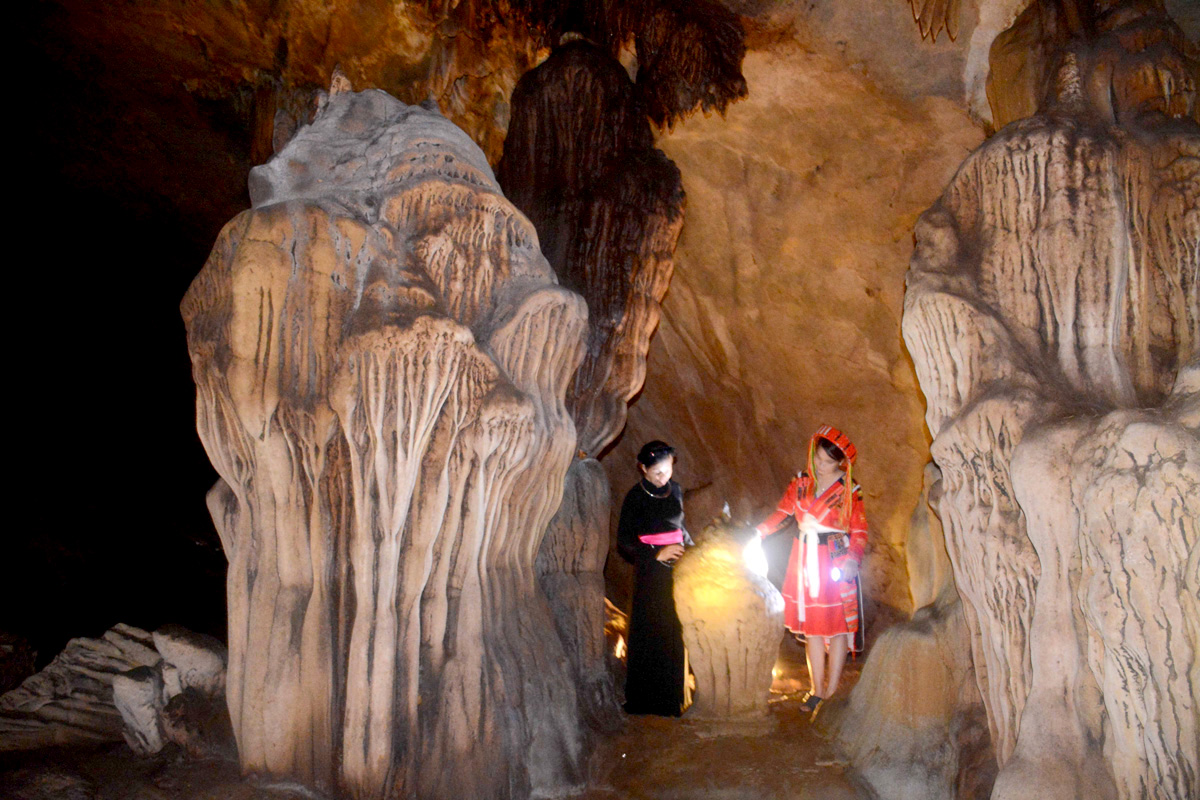 In addition to the main compartments, the cave is divided into small ones like private rooms.
Stalactites create many eye-catching shapes that attract visitors.
Separating the compartments are giant stalactite curtains.
Stalactites form the wall surrounding Khuoi Pin cave.