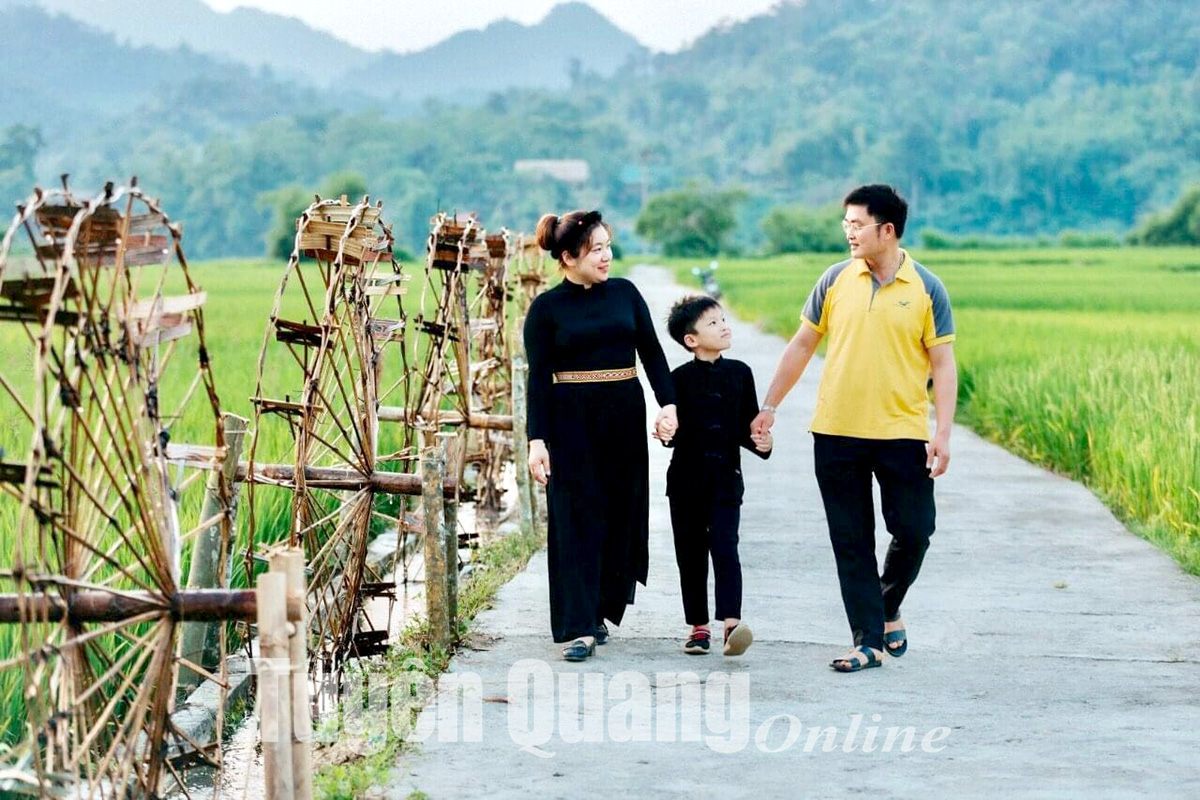 The family of Chau Thi Gam in the residential group of Nam Dip, Lang Can Town, Lam Binh District.
In the families of Tay ethnic minority in Tuyen Quang Province, many customs have been preserved such as getting on well with everyone, respecting elders in the family. Every year, on the 3rd of March, children often make the most delicious cakes to offer to their ancestors, grandparents and parents to show their respect and gratitude for their birth and upbringing. Children of the Tay people never leave their elderly parents alone. In married life, the Tay people attach special importance to maintaining monogamy. Most of the Tay family, daughter-in-law and mother-in-law always have a good relationship.
In the H'mong and Cao Lan ethnic groups in Tuyen Quang, men often do hard work to help women and the elders such as house building, plowing, etc. Women usually do simple work. H'mong men also abstain from speaking harshly to women in the family, because H'mong men believe that getting married is to love and take care of their wife.
Meanwhile, the Dao people often prioritises the unity in the family. When it is necessary to decide on important something, one of the family discuss to each other until most of members agree. Especially, daughter-in-law takes care and supports her husband's parents like her own biological parents.
The preservation of beautiful customs in the families of each ethnic group in modern life is very necessary, contributing to repelling the intrusion of lifestyle which is contrary to the standard values of Vietnamese families.