Deputy Director of the farmer support centre - the Tuyen Quang Provincial Farmers' Association said that when organising vocational training for resettled people, the centre not only cares about the quality of teaching, but also support people to maintain their jobs after being trained.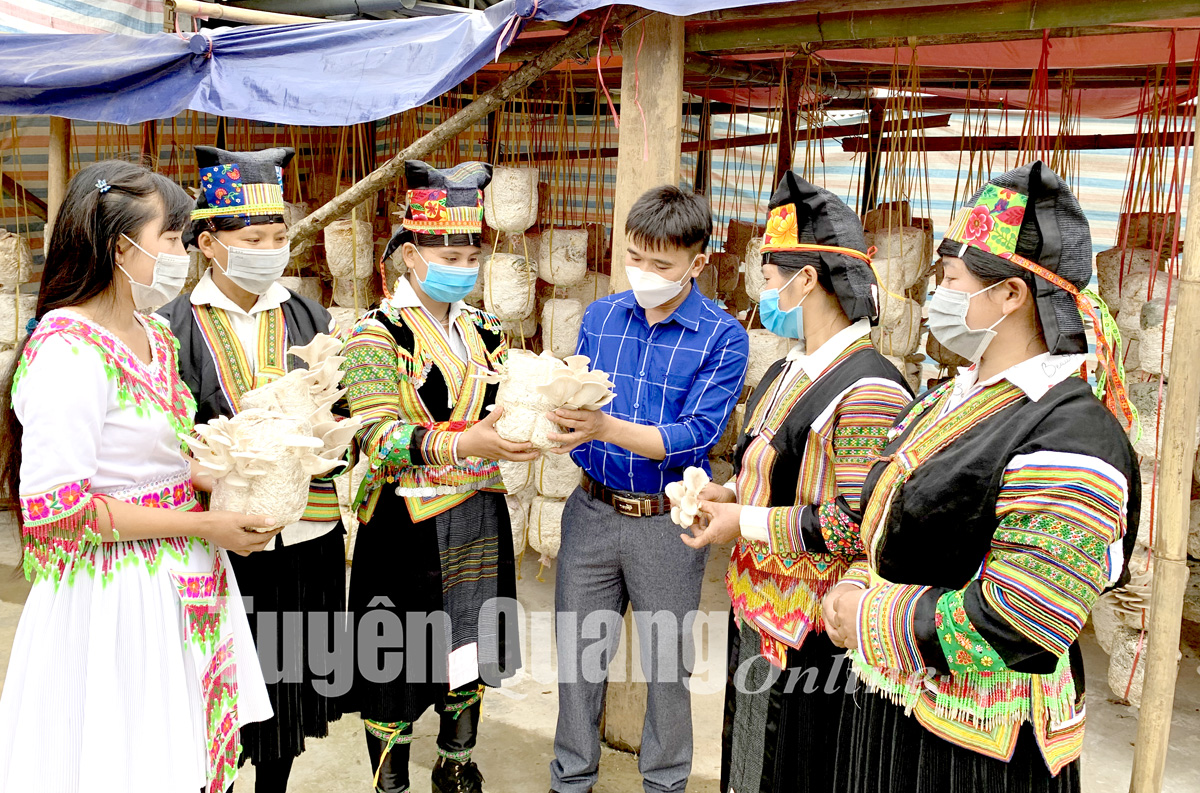 Resettled people in Binh An Commune, Lam Binh District enthusiastically participate in a mushroom growing class.
Implementing the migration and resettlement project, the province has invested in stabilizing life, developing production, providing vocational training in association with job creation, and encouraging job change from agriculture to non-agriculture for about 2,500 people; supporting agriculture and forestry extension for nearly 4,000 agricultural production households. The support for vocational training and job change contributes to helping resettled people change their way of thinking and working in economic development, and their life is getting better.
The percentage of poor households among the resettlement area decreases each year. In the past, the percentage of poor households was 77%, by the end of 2021, the poverty rate decreased to 24.7%.
The image of green tea hills, stretching forests, laden orchards, concrete roads, and spacious houses have painted a picture of the life of the resettled people in a new countryside - a new life is gradually getting full and happy!