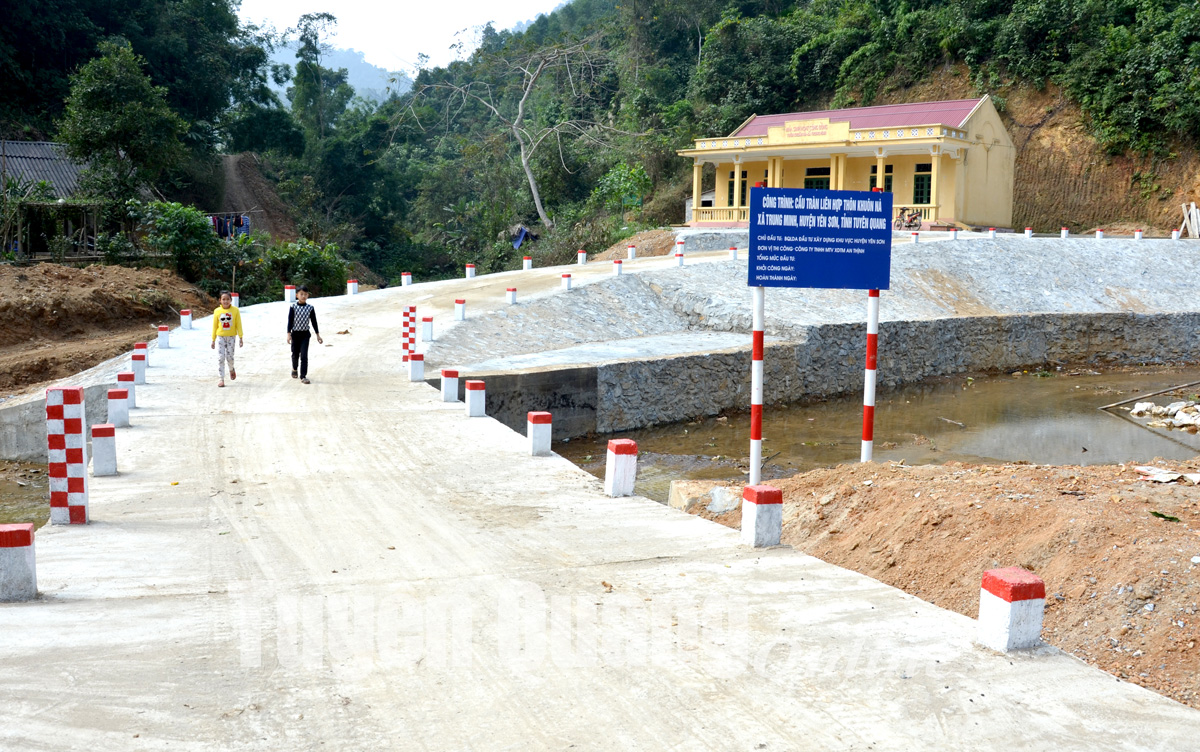 The bridge overflowing the stream into Khon Na Hamlet, Trung Minh Commune, Yen Son District was built from 135 capital sources.
In the 2016 - 2021 period, the province invested and constructed 838 projects. Since 2020, from the capital of Program 135, the province has continued investing and supporting over VND118 billion for disadvantaged regions in order to build 113 infrastructure works, including rural roads, in-field roads, village culture houses, etc.
In the coming years, the province will effectively implement ethnic policies, especially the National Target Program for socio-economic development in ethnic minority and mountainous areas in the 2021-2030 period in the locality, contributing to economic development, social security and sustainable poverty reduction.
Recently, Decision No.256 signed by Deputy Prime Minister Pham Binh Minh approved the investment policy of the project "Developing infrastructure to adapt to climate change to support production for ethnic minorities in the northern mountainous and midland regions" using Japanese loans through the Japan International Cooperation Agency (JICA) with the implementation in the 2022-2025 period. The project is implemented in 6 districts of the province including Lam Binh, Na Hang, Chiem Hoa, Ham Yen, Yen Son and Son Duong, with a total investment of 43.1 million USD (about VND998.2 billion). The project is divided into 9 sub-projects. In which, there are 6 sub-projects to renovate and upgrade 147.1 km of roads to create conditions for socio-economic development.
When infrastructure investment projects and works in remote areas are completed, it will create a connection between regions, narrow the wealth gap and contribute to ensuring social justice.