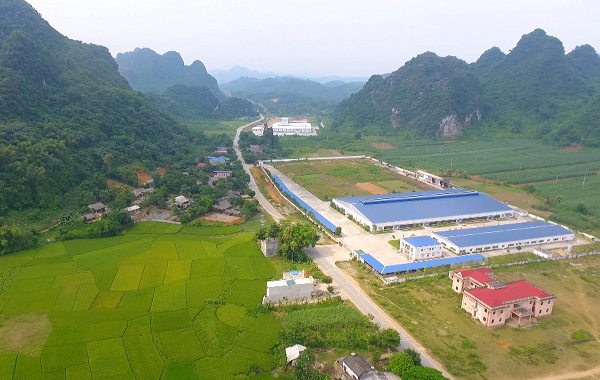 Overview of Phuc Ung Industrial Complex in Son Duong District.
The project has a total investment capital of 3 million USD. Once put into operation, the factory will purchase over 22 thousand tonnes of fresh vegetables and fruits as production materials, creating 12 thousand tonnes of frozen product each year. The project needs to coordinate with about 2,700 local farmers to develop the company's raw material region with a total area of over 1,000 hectares.
The approval of this project in line with the province's agricultural development orientation will enhance linkages between farmers and businesses, creating direct jobs for local people.