After harvesting sticky rice is bundled.
Green sticky rice is put in the mortar and pounded to separate the husk.
Local people sift rice.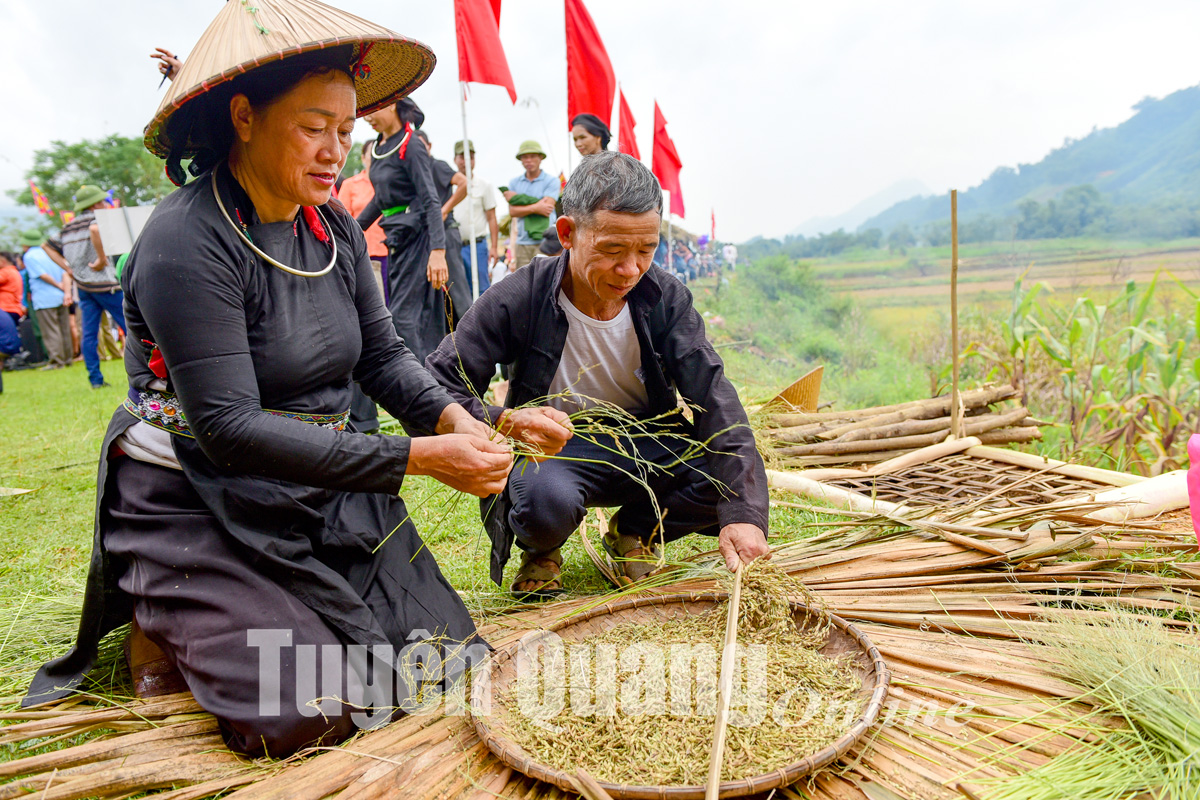 The green sticky rice is plucked with bamboo tongs.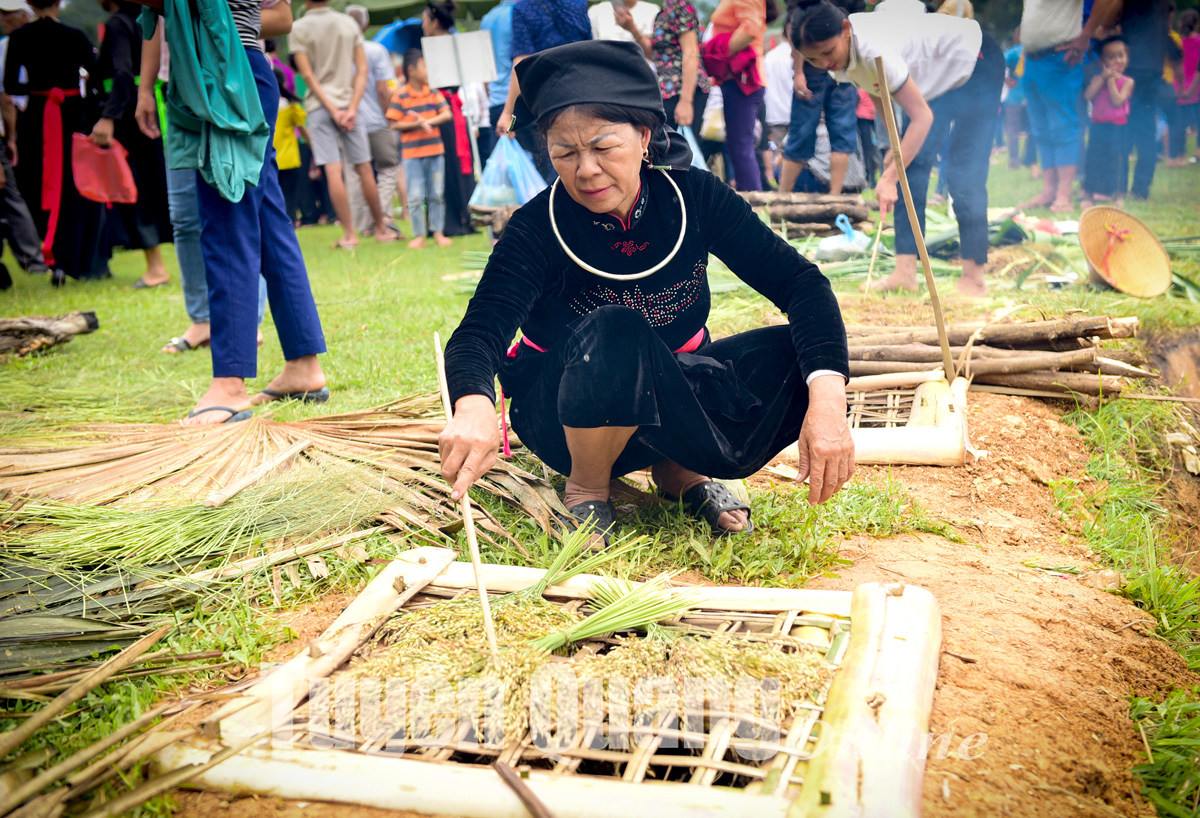 Nuggets are heated on fire to ensure ripeness and flexibility.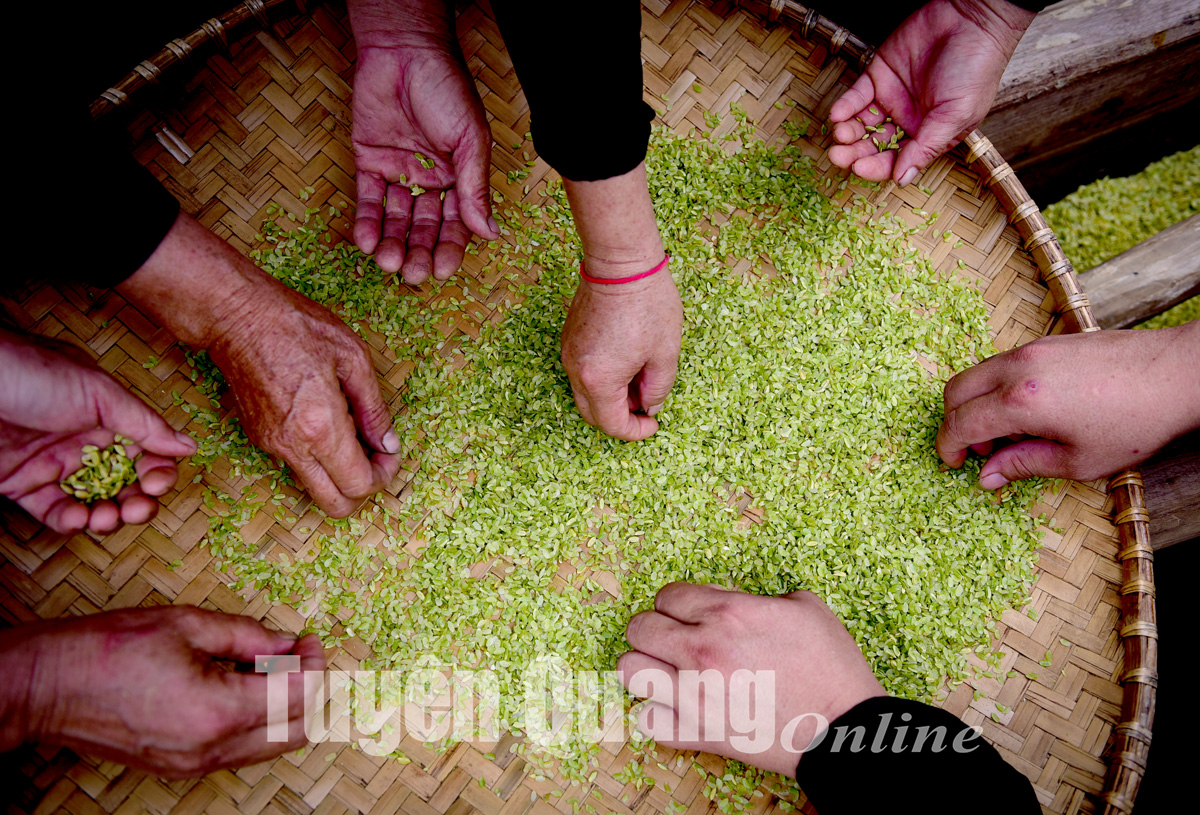 People pick up the grains after the nuggets are sieved.
Finished green sticky rice.
Green sticky rice products are chosen by people and tourists.
A contest to display the trays of the participating teams.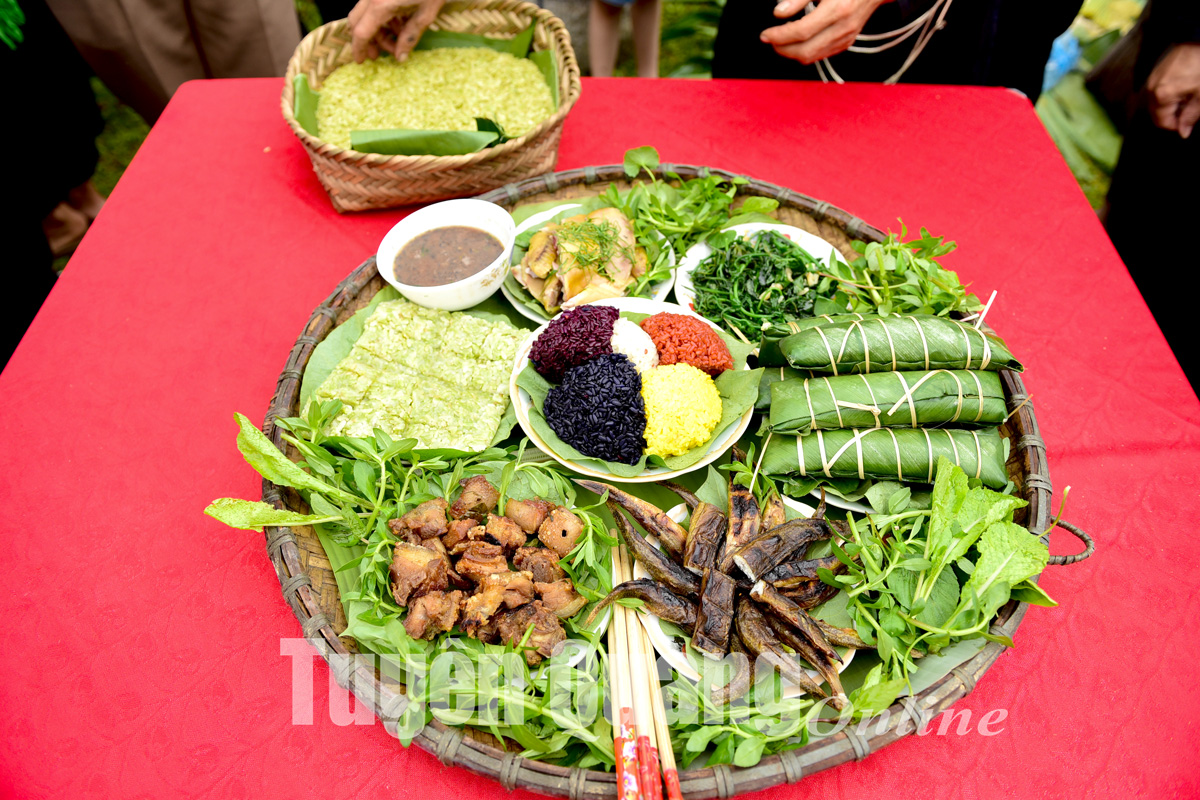 The tray with the flavour of the mountains is made by local people in Trung Ha Commune.
A large number of people and tourists participate in the activities of the festival.