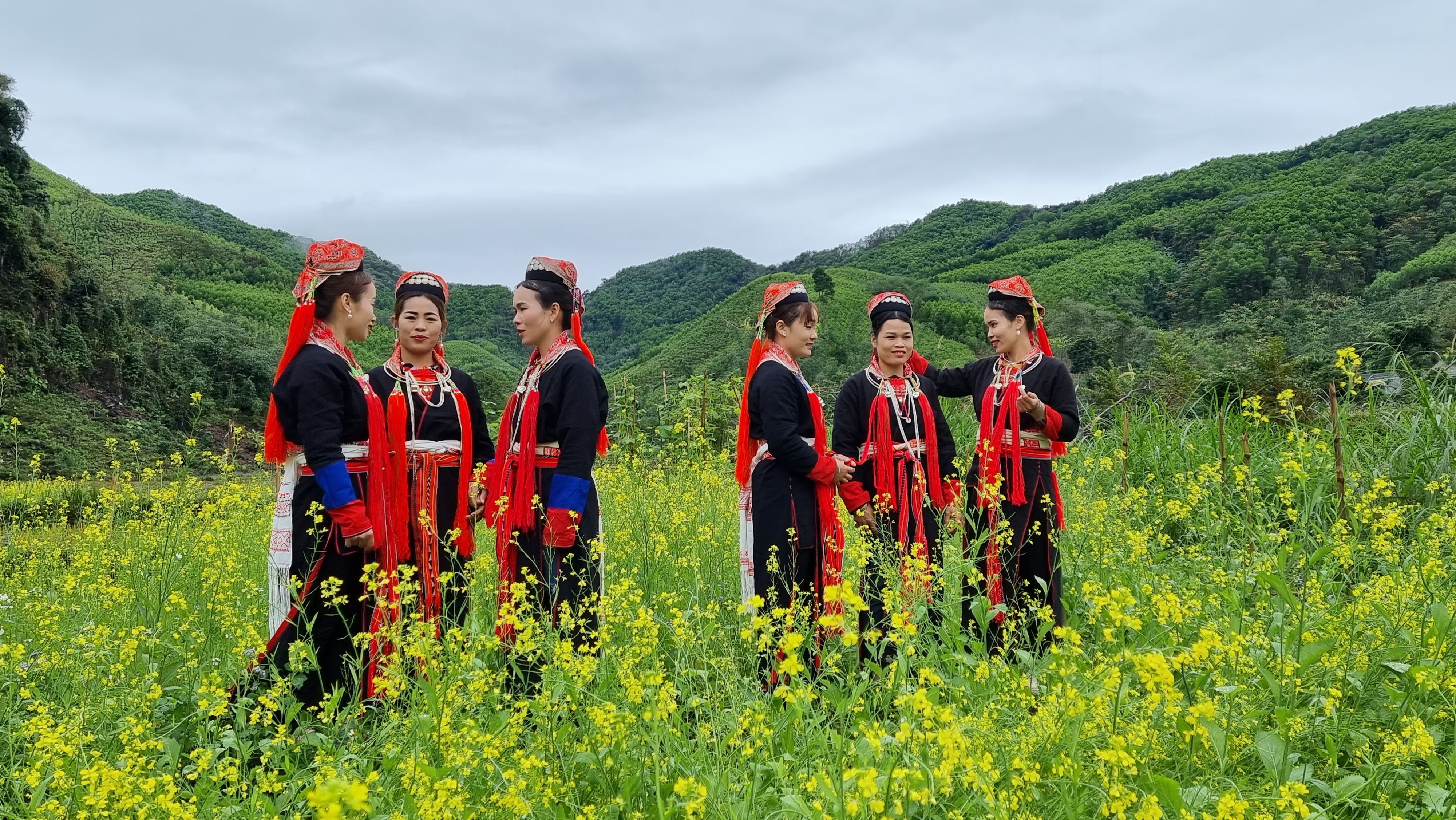 "Guy dao" is the name of the traditional costume of the Dao Thanh Y woman. For the Dao Thanh Y people in Tan Tien, the costume is a cultural beauty and contains artistic creativity.
Normally, the full traditional costume of Dao Thanh Y women includes shirt, scarf, headgear, bib, 'xa tich' (silver jewelry) and belts. Each outfit has 4 basic colors: indigo, red, white and blue. In which, red and indigo are the two main colors. According to Dao Thanh Y people, red and indigo symbolize happiness, fullness, luck, and energy.
The motifs on the costumes of Dao Thanh Y women are mainly pictures of plants, flowers, and couples.
Dao Thanh Y women often have long hair, parted in the middle, braided hair around the head and then wear a small hat. The hat is made of light wood, round cylinder with the diameter of 18cm - 20cm, the thickness of 15cm - 18cm and the height of 10cm - 15cm, wrapped in black indigo dyed fabric. The top of the hat is attached with a 12-pointed silver star, around the edge of the hat are round silver pieces arranged in 2 rows close together.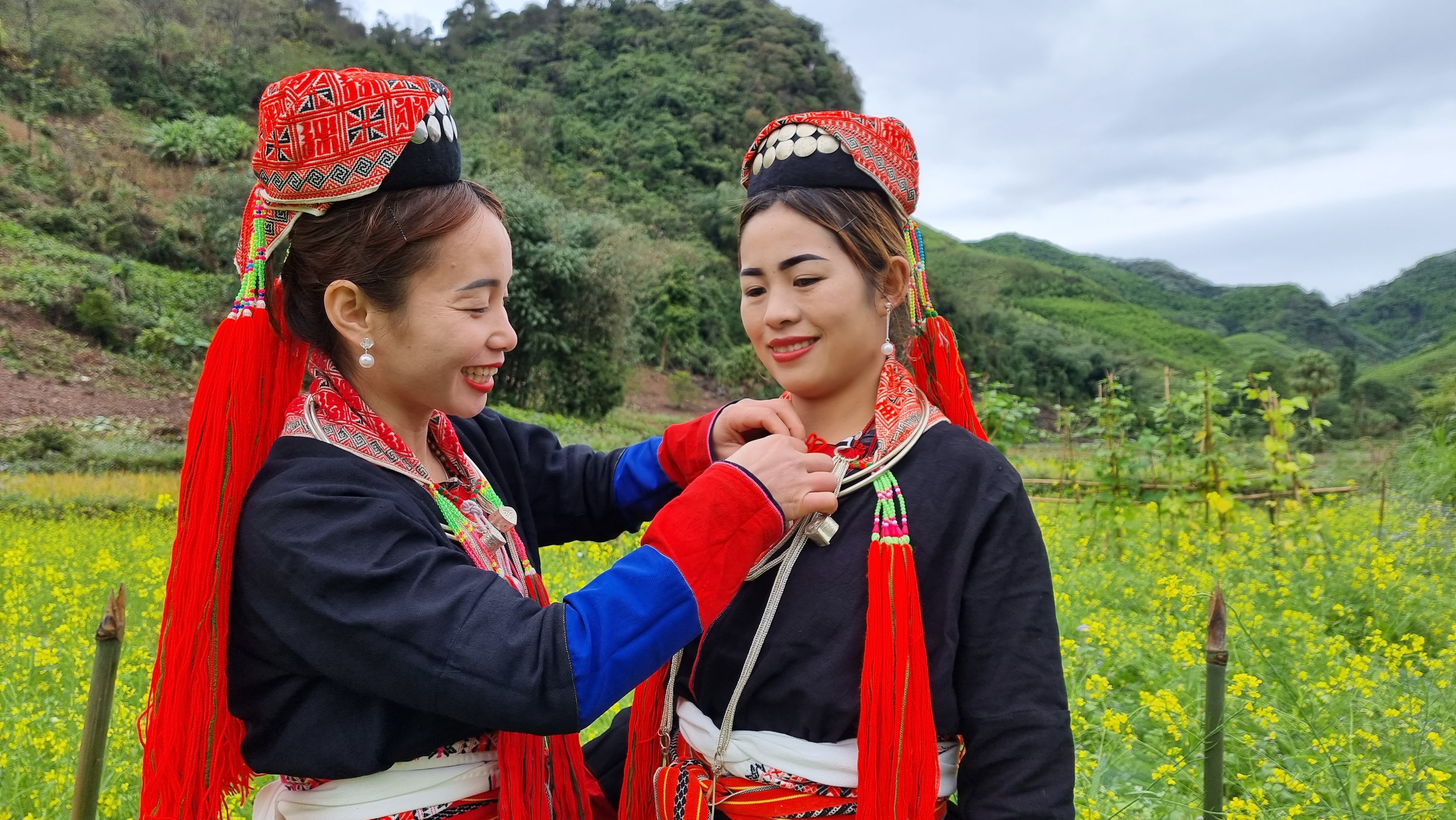 The shirt is a four-piece dress, the neckline has embroidered patterns, and the sleeves are sewn with armor. The shirt is not buttoned, so when wearing it, the two flaps can be crossed and then tied the belt out.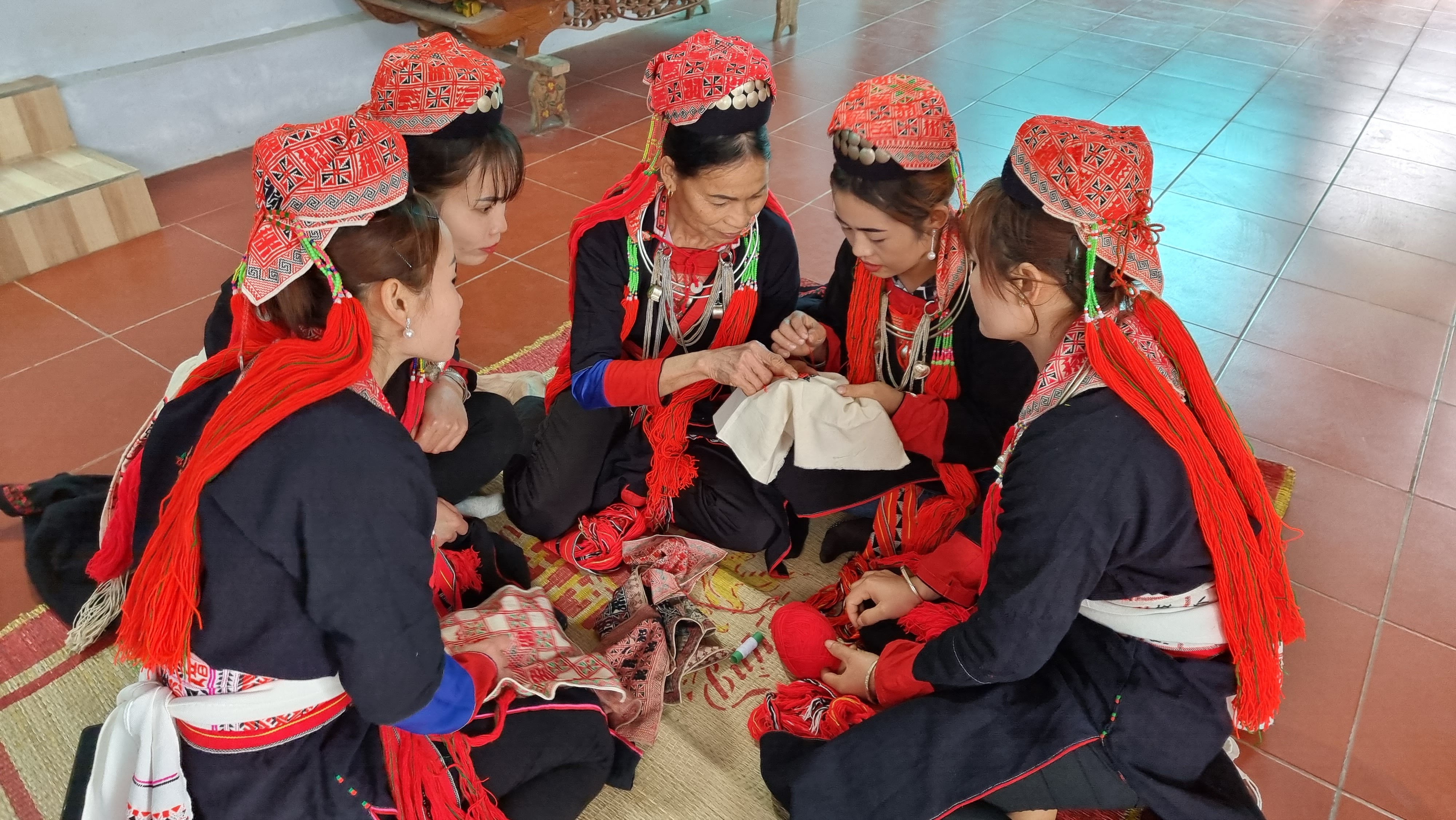 The costumes of Dao Thanh Y women are made with diligence and sophistication, so they are worn during Tet and important holidays.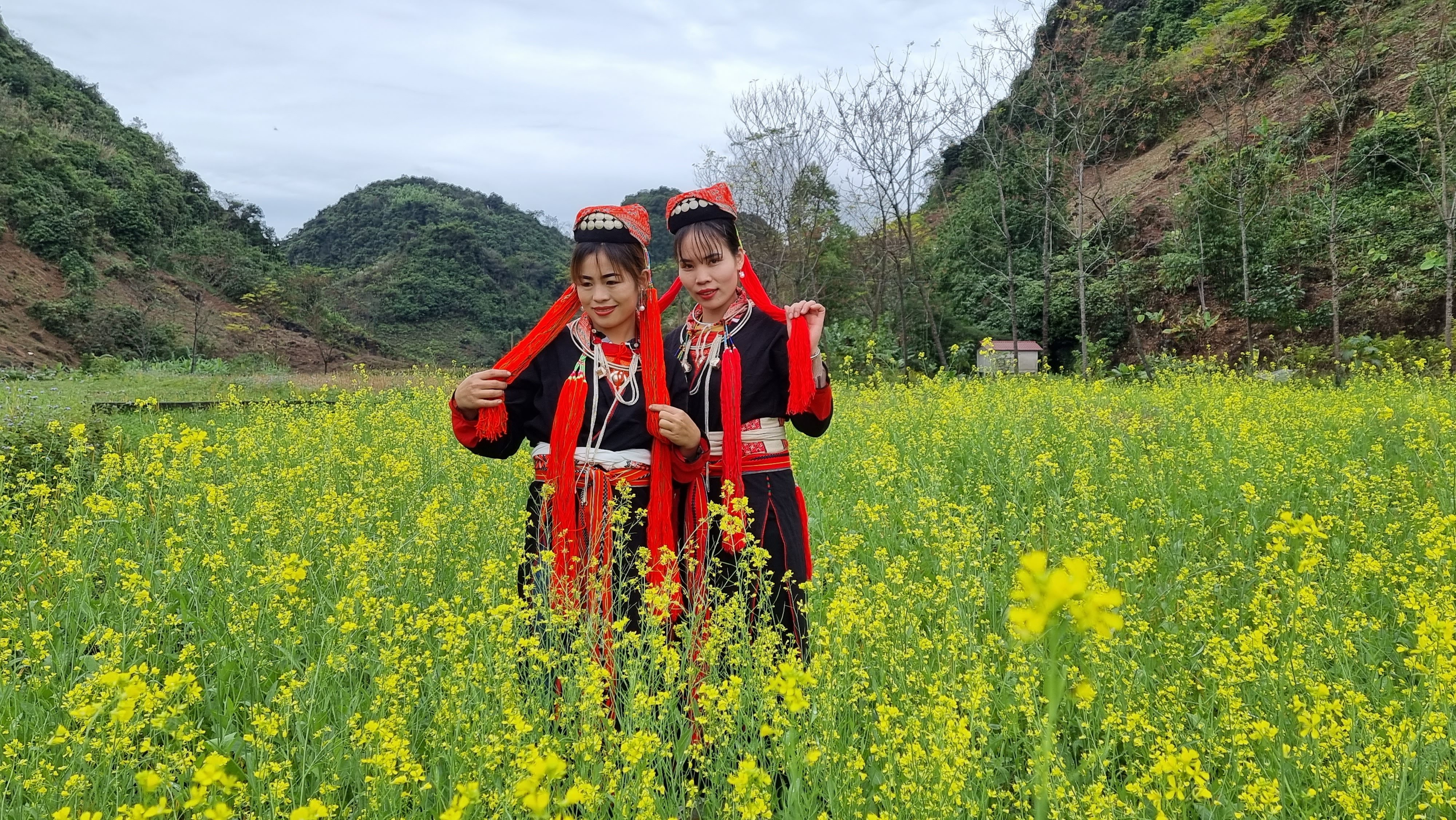 According to Nguyen Hong Hai, Secretary of the Party Committee of Tan Tien Commune (Yen Son), the Dao people living in Tan Tien mainly belong to the Dao Thanh Y group. The project to build a Dao cultural village, including Khau Lau eco-tourism area, is being built by the commune with the expectation that Tan Tien will become a "dream place", attracting a lot of visitors.