Director of Da Vi Agricultural Cooperative Ma Thi Thoa said that to color the noodles, the cooperative uses colors completely from nature and plants such as moringa leaves, turmeric powder, etc.
Rice is soaked with boiled leaf juices to create color during 2 days with a mild sour taste, then grind into a fine powder and squeeze into vermicelli fibers.
Before processing, dried vermicelli is usually soaked in water for about 30 minutes. Five-color vermicelli of the Tay people can be cooked into a variety of dishes such as crab vermicelli, fish vermicelli, beef vermicelli, chicken vermicelli, etc.
The five-color noodles look very eye-catching and can be used to process many dishes.
Da Vi five-color dry vermicelli.
Rice is soaked with the water of natural plants to create the color of the vermicelli.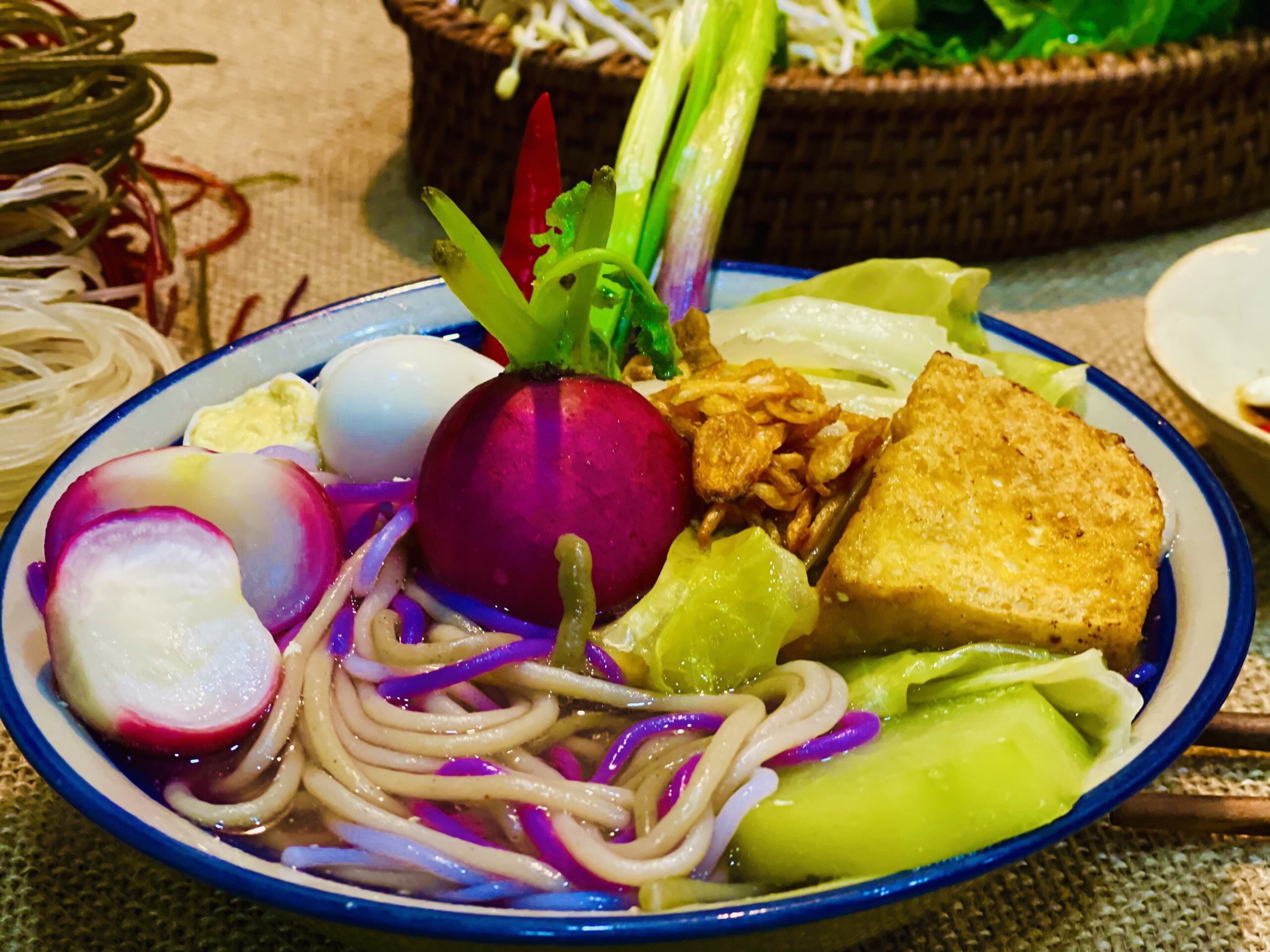 Five-color vermicelli can be cooked into attractive breakfast dishes.