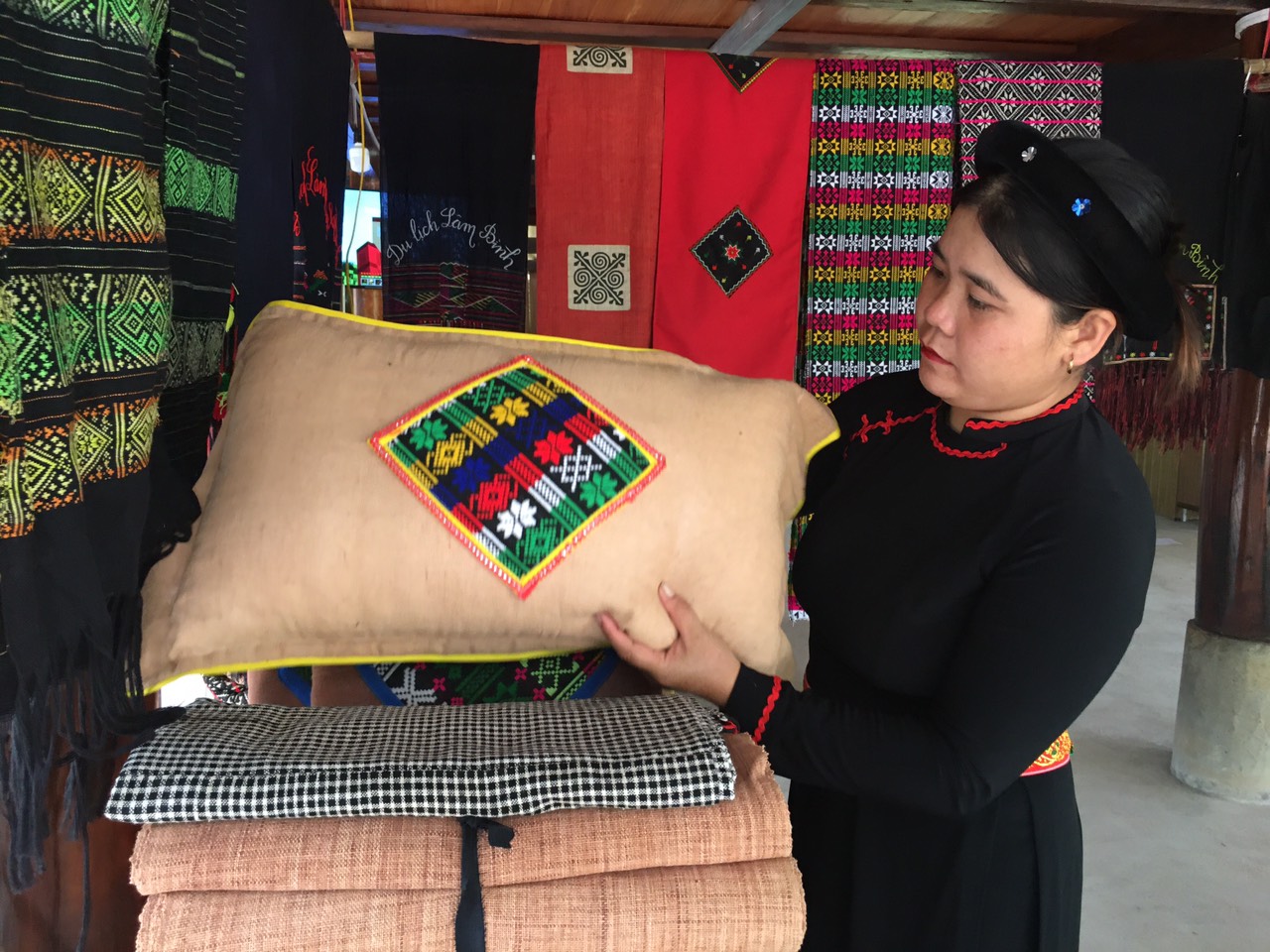 Brocade pillows are sold as a souvenir for tourists.
In the past, before getting married, Tay women made brocade blankets and pillows to give to their parents-in-law and use for both husband and wife. The more beautiful and delicate the pillow is, the more it shows the ingenuity, courage and sophistication of a woman.
Picking up the brocade pillow, Nong Thi Man in Na Tong Hamlet, Thuong Lam Commune (Lam Binh) proudly introduces: The pillow is made of natural materials, so it is very environmentally friendly. The pillowcase is a raw fabric and it is decorated with unique patterns. The patterns are embroidered mostly by the imagination of the woman, simulating the sun, moon, trees, mountains, forests, birds, etc.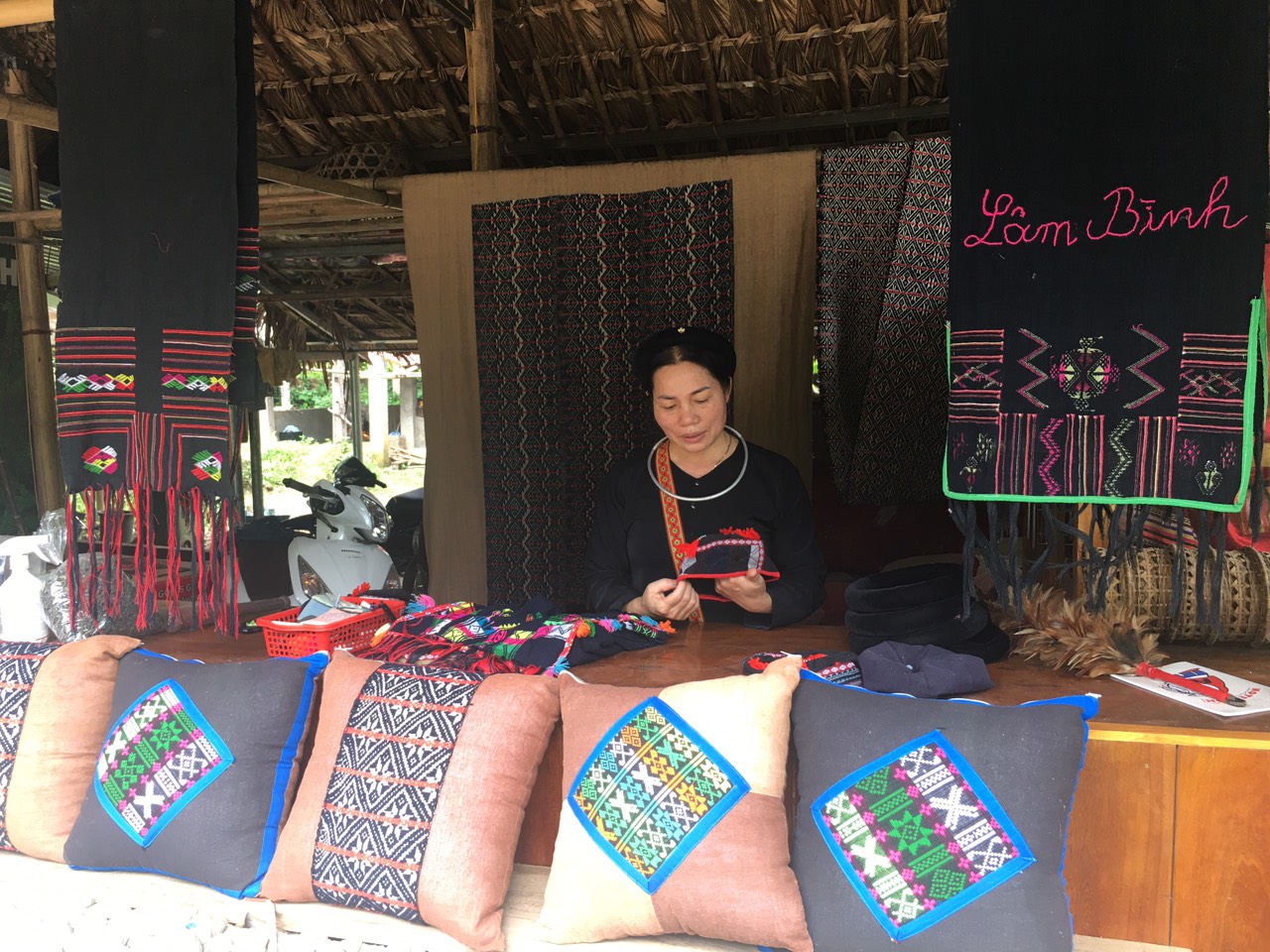 Nong Thi Man in Na Tong Hamlet, Thuong Lam Commune introduced about the brocade pillow.
"After sleeping at the homestay, visitors are delighted with the brocade blanket and pillow. They feel relaxed and comfortable when they wake up. Perhaps, due to the fresh climate plus eco-friendly blankets, sheets and pillows, many tourists need to purchase brocade pillows as souvenirs. Each brocade pillow is priced at VND250,000," Trieu Thi Xuong, owner of Hoang Tuan homestay in Na Tong Hamlet shared.