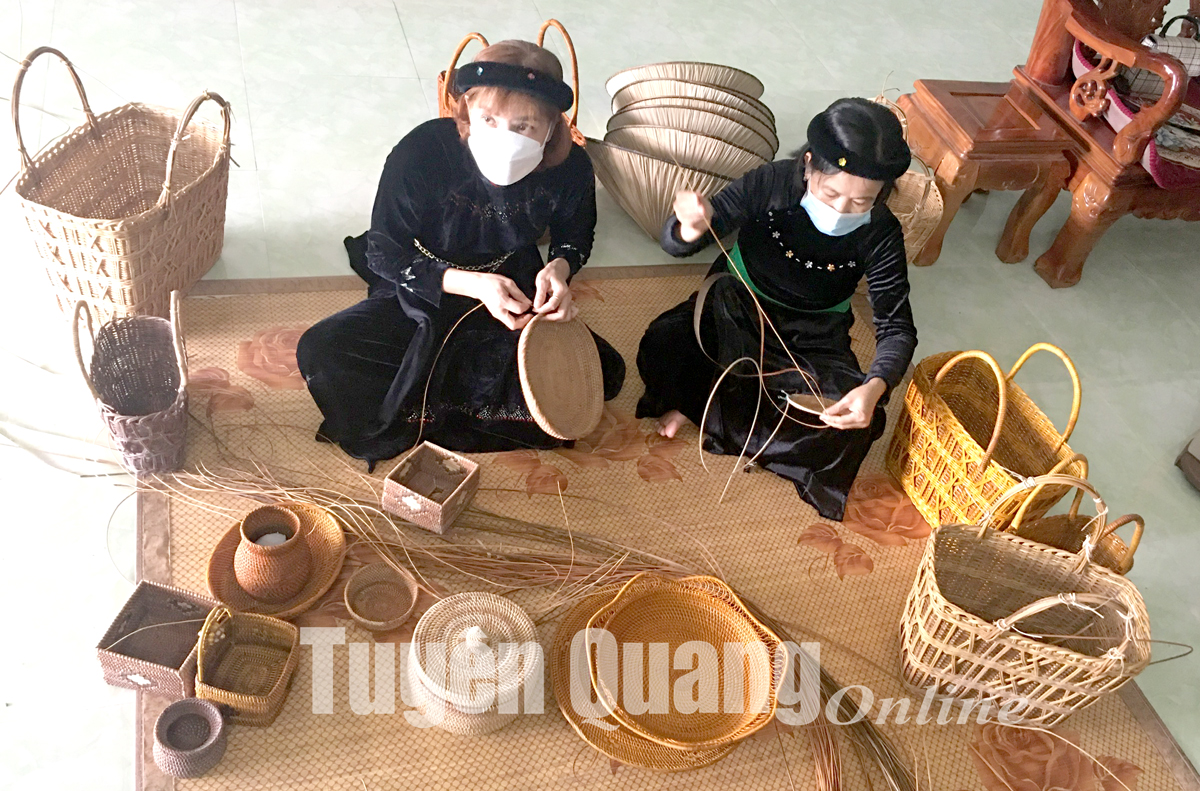 Tay women in Rom Hamlet preserves the traditional craft of knitting.
Preserving traditional costumes is a prominent feature in the Tay culture. Ma Thi Nhung is one of the few people in Rom Hamlet still keeping the ancient costume of the Tay people. She said that the shirt is made of self-woven cotton fabric, so it is very cool. Indigo colour is also hand-dyed, creating a durable colour. The Tay ethnic minority people usually wear their traditional costume on holidays or important days.
The Tay people in the hamlet has also paid attention to preserving traditional crafts such as knitting, making conical hats, etc. Currently, Rom Hamlet has established a rattan knitting club. Chairwoman of the Women's Union of Hung My Commune Ma Thi Thoa shared that handicraft products of the club are ordered by many consumers both inside and outside the province.
Along with knitting bamboo, Tay women in Rom Hamlet still maintain the conical hat knitting craft. Ma Thi Binh proudly shared that the conical hat has always been attached to the Tay people. In the custom of the Tay people, when a Tay woman got married, she brought a conical hat to her husband's home. That hat is like a roof, protecting the bride's life forever.
With specific ways, the Tay people in Rom Hamlet have been restoring and developing the beauty of their traditional culture, contributing to the cultural identities of the community of 54 ethnic groups.