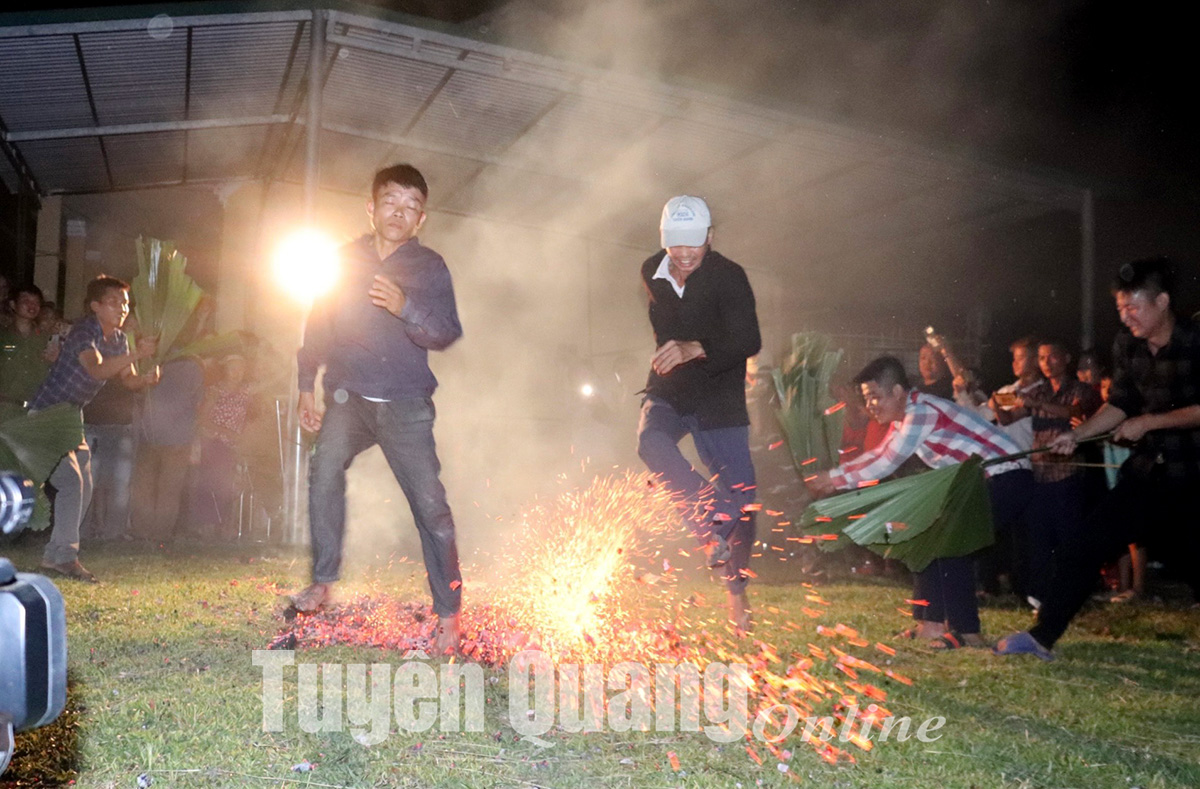 Fire bathing ceremony of Cao Lan ethnic group in Dong Son Hamlet, Chan Son Commune, Yen Son District.
Dinh Dong Son Festival is held on the 2nd day of the 2nd lunar month and the 2nd of the 6th lunar month. The festival incudings many rituals such as worship, fire bath and folk dance of the Cao Lan ethnic group.
The restoration of Dinh Dong Son traditional festival aims to preserve the cultural values of the Cao Lan ethnic group.