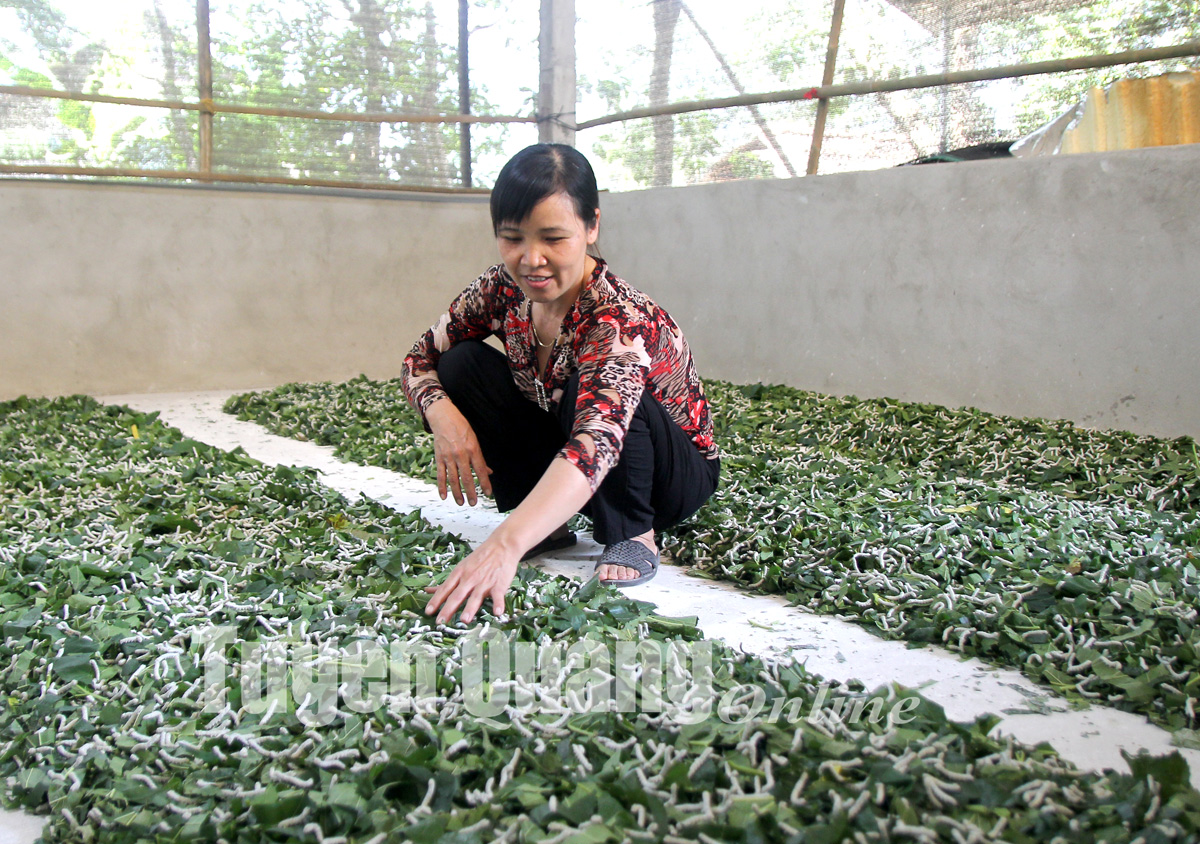 To help local people develop economy, bringing high income, Chairman of the People's Committee of Van Phu Commune Bui Xuan Luong and a number of commune officials went to Son La and Yen Bai provinces to visit and get experience of model of growing mulberry and raising silkworms. Then he cooperated with Tay Bac Silk Mulberry Joint Stock Company (Son La) to form a linkage chain of seed supply, production, purchase and consumption of mulberry products.
After 8 months, his mulberry field generated enough leaves, he raised the first silkworm litter. After 14 days, he harvested more than 30 kg of cocoons. It is estimated that he raised two silkworm litters every month and harvested nearly 70 kg of cocoons, with a selling price of VND130,000 per kg.
From Luong's success, local people in Van Phu Commune switched to grow mulberries and raise silkworms. To date, the commune has more than 6 hectares of mulberry trees.
Chairman of the People's Committee of Van Phu Commune Bui Xuan Luong said that at present, the commune has planned to develop about 50 hectares of mulberry trees in inefficient planting areas. Mulberry tree is a plant with few pests and diseases, not picky about soil, highly resistant and long-lasting harvest. Therefore, the cultivation of mulberry in fertile soil, low hill land, single-crop rice land achieves both economic goals and protects the land and the environment. Although the model has just been implemented, the average value of 1 hectare is over VND200 VND per year, encouraging farmers in cultivation.