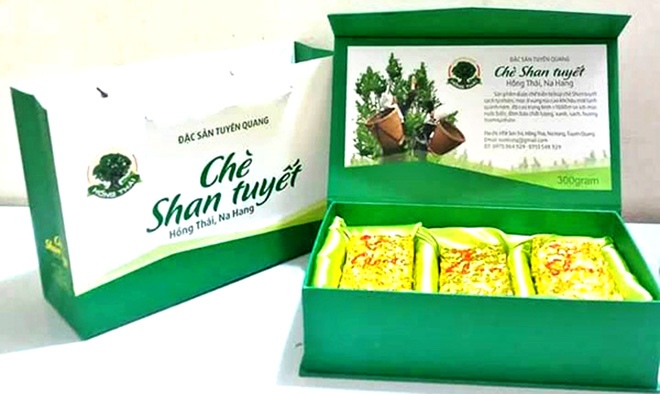 Shan Tuyet tea – A product of Hong Thai commune, Na Hang district.
The TuyenQuangprovince has identified key products including: Raw wood, tea, King orange, buffalo and specialty fish. There have been 43 products registered trademarks, including many products confirmed the market share, both domestic and international markets. Especially, Hong Thai Shan Tuyet tea (Na Hang); green and black tea of My Lam Tea Joint Stock Company; King oranges (Ham Yen); and Na Hang specialty fish.
Yen Son is the leading district in the implementation of the OCOP programme. Up to now, there have been 17 agricultural products which have built up trademarks, accounting for nearly 40% of the province's trademarks. Some products have affirmed their position in the market such as: PhucNinh grapefruit, Soi Ha grapefruit, or Bat Tien tea. Total revenue from agricultural products with trademarks of economic organisations, establishments and households has reached over VND 100 billion per year, creating jobs for nearly 1,000 rural laborers.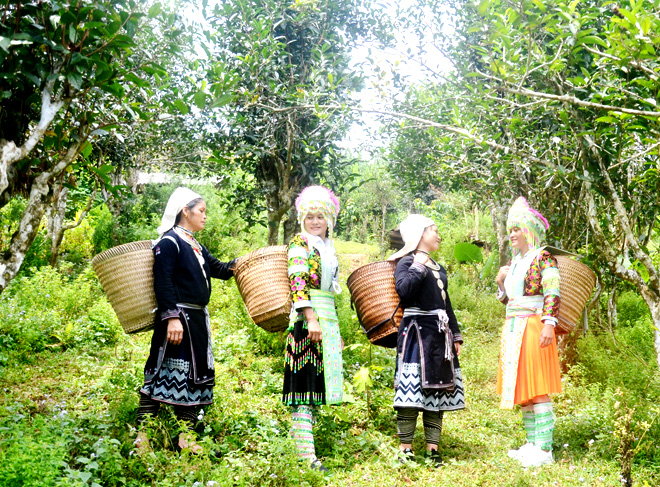 Shan Tuyet tea – A product of Hong Thai commune, Na Hang district.
In order to upgrade its products, the province provides VND 40.6 billion to standardise 74 agricultural products participating in the OCOP programme. The support programme includes: building and granting safety production certificates according to standards; promoting trade and seeking product consumption markets; providing support for trademark registration; and upgrading production and processing equipment. At the same time, the province has supported products of food, beverage, herbal, furniture, decoration and rural tourism services.