Making organic fertilizer
The story of self-discovery and research into making organic fertilizer by Pham Van Yen in Do Thuong Hamlet 6, Xuan Van Commune (Yen Son) makes many people admire. With about 30 plastic containers of organic materials, he makes enough fertilizer for his family's 7-hectare green-skinned pomelo and sugar pomelo garden.
Pham Van Yen in Do Thuong Hamlet 6, Xuan Van Commune (Yen Son) introduces homemade organic fertilizer.
The organic fertilizer includes chicken bones, fish, fresh cow's milk, molasses, soybeans, and probiotics, creating a mixed organic fertilizer with enough nutrients for plants.
After 2 years of applying handmade organic fertilizer for 2 years, Yen's pomelo garden has made a clear difference. Grapefruit leaves are darker green, the tree has more vitality and bears bigger fruit than before. On average, a green-skinned pomelo reaches 1.8 kg with the selling price of VND23,000 per kg.
Yen shared he has earned VND300 million VND at the end of the green skin pomelo crop in 2022.
Enhancing the value of agricultural product
Adapting to the market is a matter of concern for farmers.
Instead of only selling commercial fish, Lai Tien Son's family in Tu The Hamlet, Dai Phu Commune (Son Duong) came up with the idea of making 'cha ca' (tiny grilled fish patties) for sale.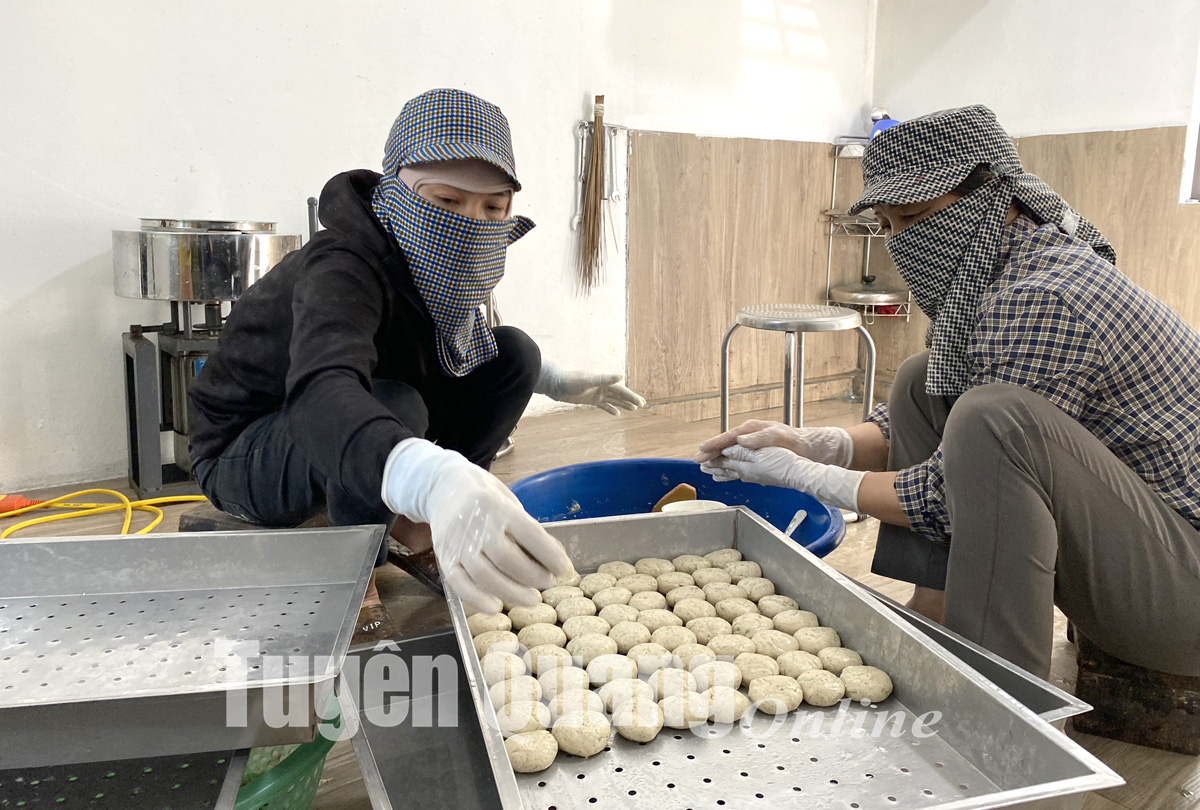 The 'cha ca' product of Nga Son Cha Ca Cooperative.
Since 2022, Son has invested more than VND200 million in building factories and machinery for making 'cha ca'. He established Nga Son Cha Ca Cooperative and linked to production development with the expectation of bringing the product to consumers both inside and outside the province.
Currently, the 'cha ca' product of the cooperative is supplying to a number of restaurants in Hanoi, Ha Giang and some schools in Son Duong District.
These are just two of many farmers in the province who have creative ways in agricultural development towards smart agriculture. From smart agricultural production, it will create high quality agricultural products, contributing to the development of the province's commodity agricultural production in depth.