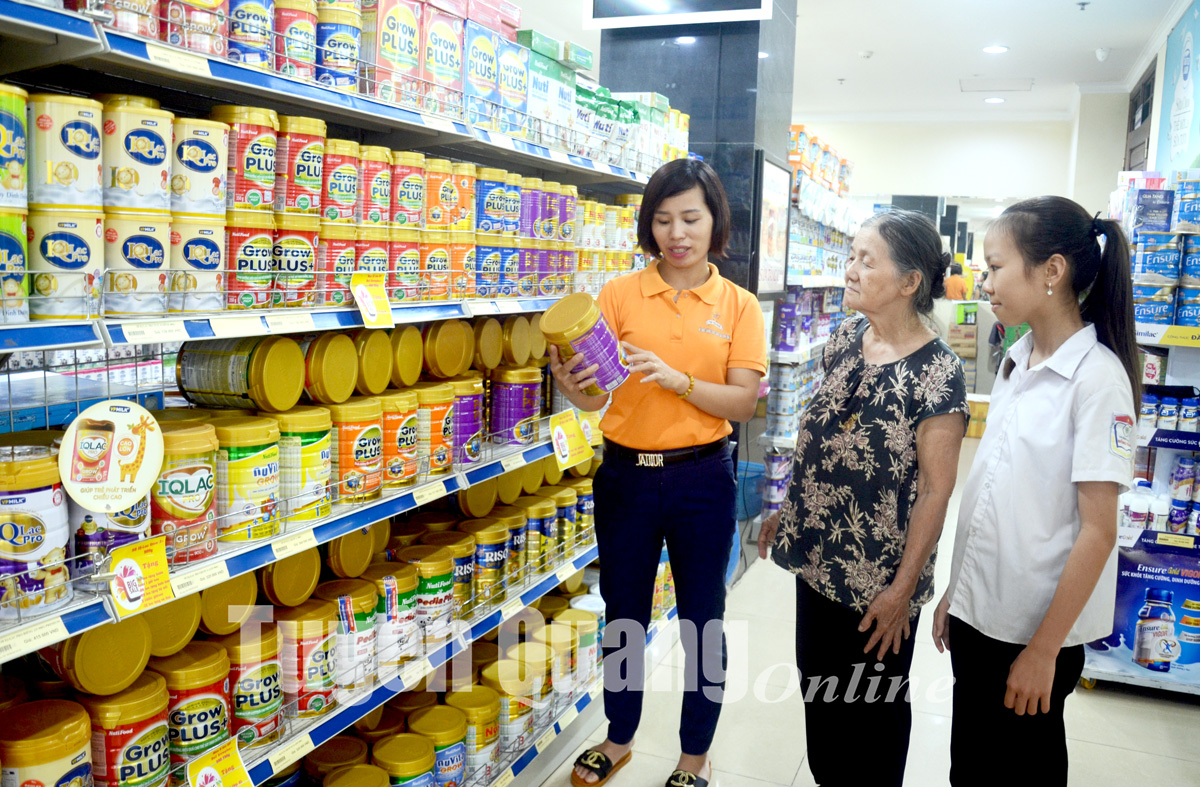 Customers shop at Tuyen Quang Supermarket.
Up to now, Tuyen Quang Province has had many units and businesses committed to preparing enough sources of goods and ready to supply according to the plan, mainly fresh food groups and essential items. Total cargo reserves are estimated to increase by 15% - 30%.
At WinMart Tuyen Quang Supermarket, in order to avoid the situation that the supply chain of goods is broken, the supermarket has actively imported and stocked a large amount of goods for Tet from the beginning of November, 2022. The amount of goods in stock increased by 70% compared to other months of the year, up by 20-30% compared to the previous year's Lunar New Year.
At other commercial centers such as Tuyen Quang Supermarket, Dien May Xanh, Vu Cong and Sang Nhung Clean Food Store, the shopping atmosphere these days is also "hot" with stalls decorated with Traditional Tet space.
This year, the stocking up fỏ Tet holiday of Tuyen Quang Trade Center costs firms over VND20 billion. The company has planned to import goods from the beginning of the fourth quarter of 2022, the imported items for Tet are mainly household appliances, cosmetics, etc. Besides the operation of the supermarket in Tuyen Quang City, the center also maintains and supplies enough goods for the system of 5 mini supermarkets in Ham Yen, Yen Son and Son Duong districts.
Deputy Director of the Department of Industry and Trade Loc Kim Lien said that the commodity market on this occasion is stable, the supply of goods is abundant in both types and quantities, fully meeting consumer demand. The system of supermarkets and trade centers continues to be attractive places for consumers thanks to the origin, brand as well as food hygiene and safety standards and prices.