Currently, An Thinh Industrial Complex has five operating enterprises and two potential investors, Woodland Tuyen Quang Joint Stock Company and Thanh Hung Investment and Construction Company Limited's concrete factory. To date, the complex has generated jobs for nearly 300 local workers.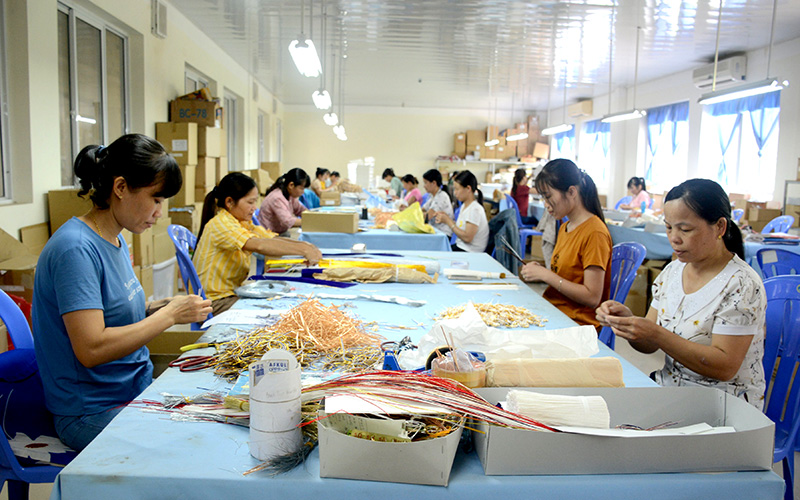 Workers processing envelopes at an envelope production facility of Phuc Lam Trading- Production-Exporting Joint Stock Company.
Phuc Lam Trading-Production-Exporting Joint Stock Company built a factory manufacturing wooden chopstick and envelopes for export in An Thinh Industrial Complex in 2006. Over the past three years, the factory has achieved a turnover of over VND20 billion, attracting nearly 150 employees.
As an enterprise operating in the manufacturing and processing of forest products at An Thinh industrial complex, Thuan Gia Thanh Company Limited specialises in manufacturing industrial plywood for export. The company has an annual capacity of about 10.000 m3 of plywood with an annual turnover of nearly VND4 billion, creating jobs for 40 labourers.
In order to promote industrial development, Chiem Hoa District's authorities have focused on enhancing local industries with strong advantages, such as the production and processing of forest products and minerals. In addition, the local authorities continue to create favourable conditions in administration procedures while facilitating land clearance to lure investors to An Thinh Industrial Complex.