The cave has dome-shaped entrance.
Some floors of the cave contain water, so the cave is called Tham Nam (Water).
The third cave floor is large and can accommodate about 100 people.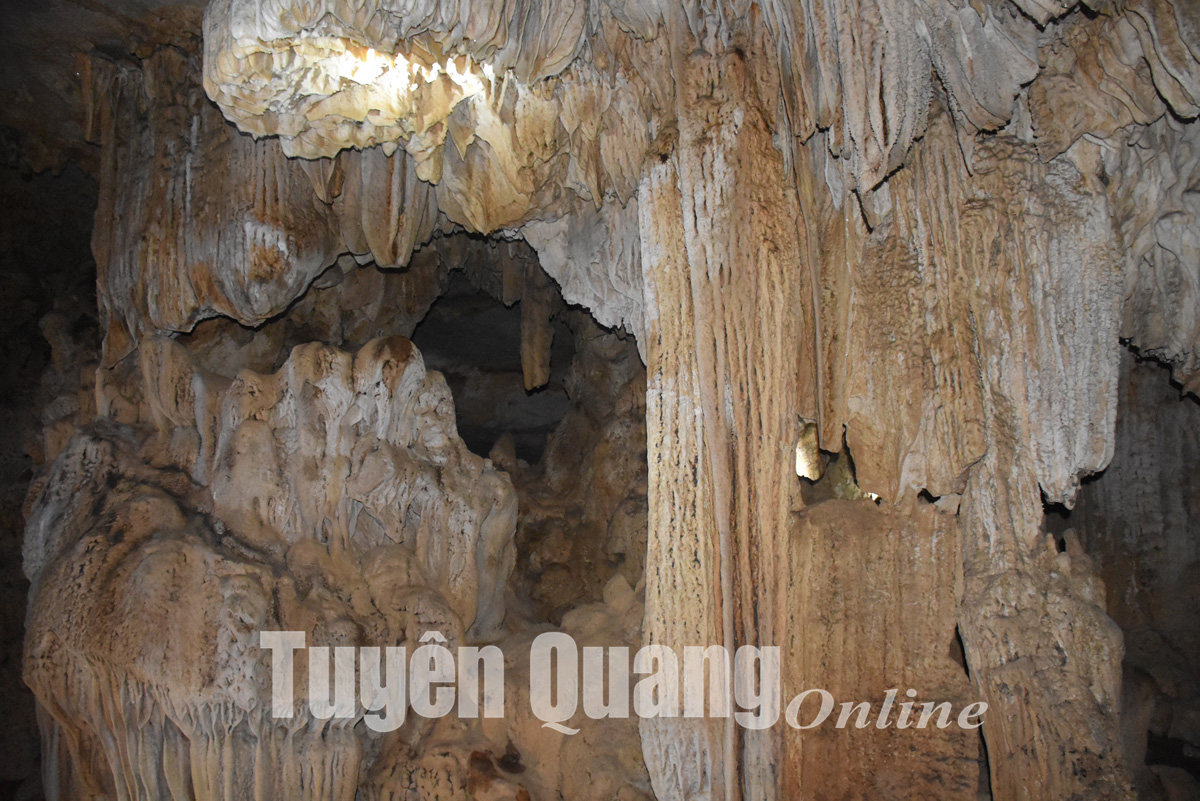 The stalactites from thousands of years ago are still being formed.
The second cave floor is low and narrow.
Visitors are delighted with the giant stalactites in the cave.
Giant stalactites.
A corner of the ceiling of the 4th cave foor.
The entrance to the 6th cave floor.
7th floor of Tham Nam cave.