Planted on Hong Thai's suitable soil and weather conditions , the pear grow very well and always produce ripe sweet and juicy fruits. On average, each pear tree brings local people an income of VND3 - VND4 million per crop, 1.5 times higher than other crops on the same area.
Hong Thai Commune currently has 106 hectares of pear trees, including 20 hectares of harvesting pears with an output of over 100 tonnes.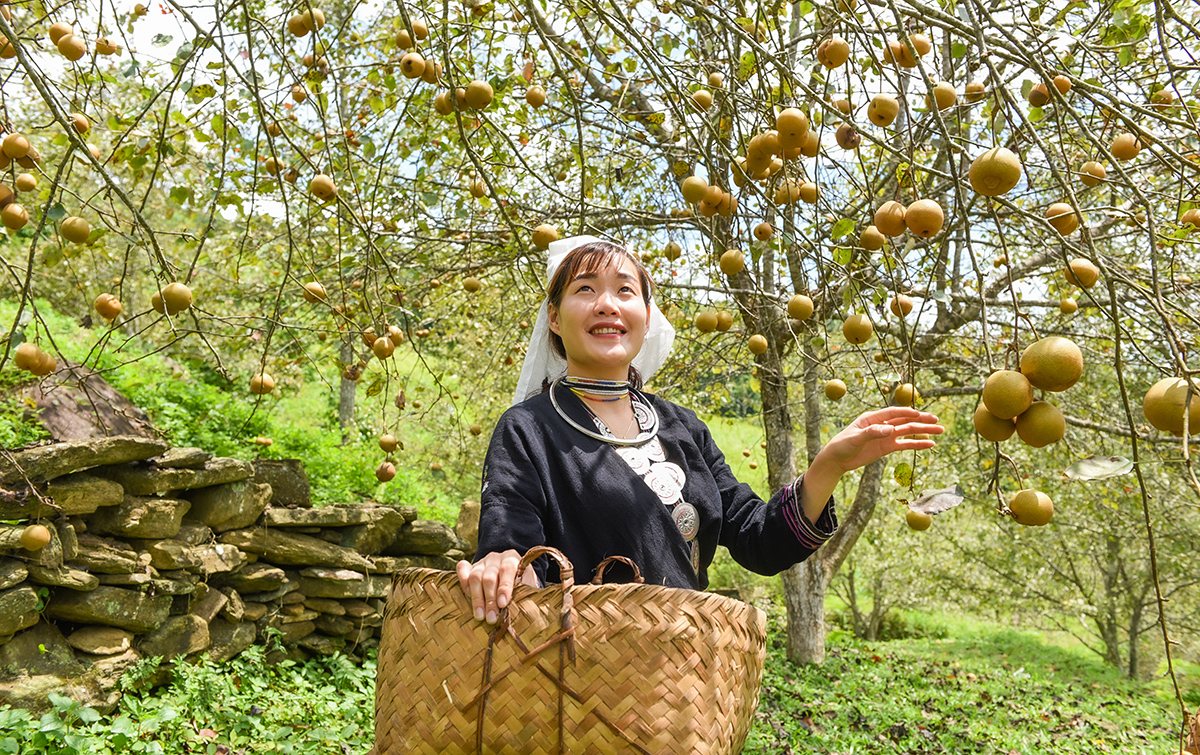 Fruitful pear trees.
The Dao Tien girls in Khau Trang Hamlet harvesting ripe pears.
After being harvested, many big, round and tasty pears will be selected and sold to consumers.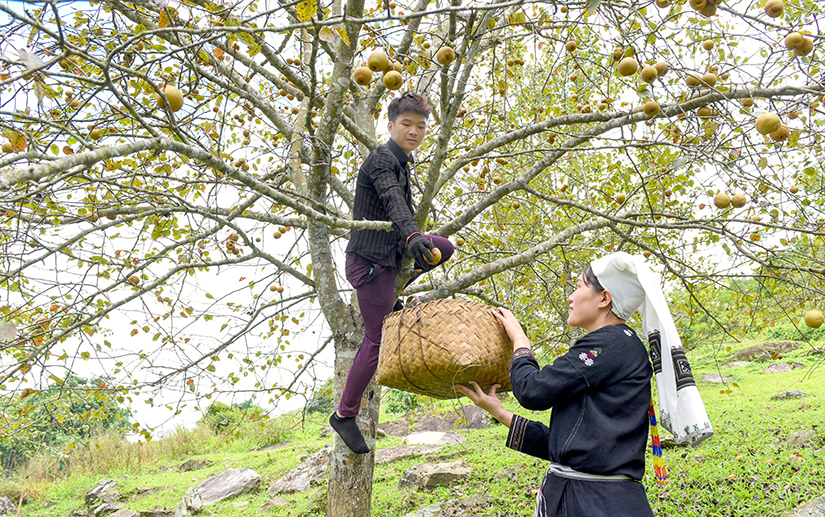 On average, each tree can generate from 50 kg - 1 quintal per season.
Pear growing area in Hong Thai Commune has become an indispensable destination of many tourists both inside and outside the province.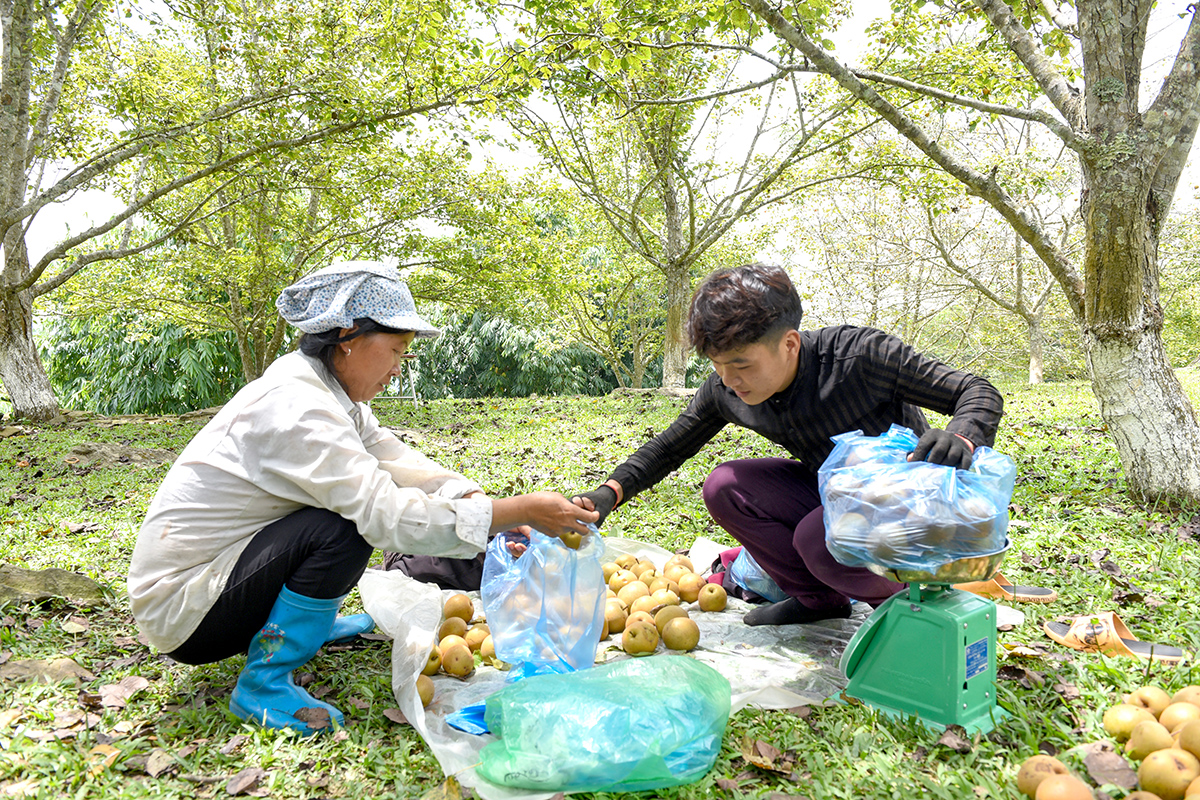 The ripened pear regions also attract a large number of visitors during the harvest to visit and buy pears from local farmers right in their fields, costing VND20,000 each kg.
When ripe, the pears are succulent, soft and sweet.