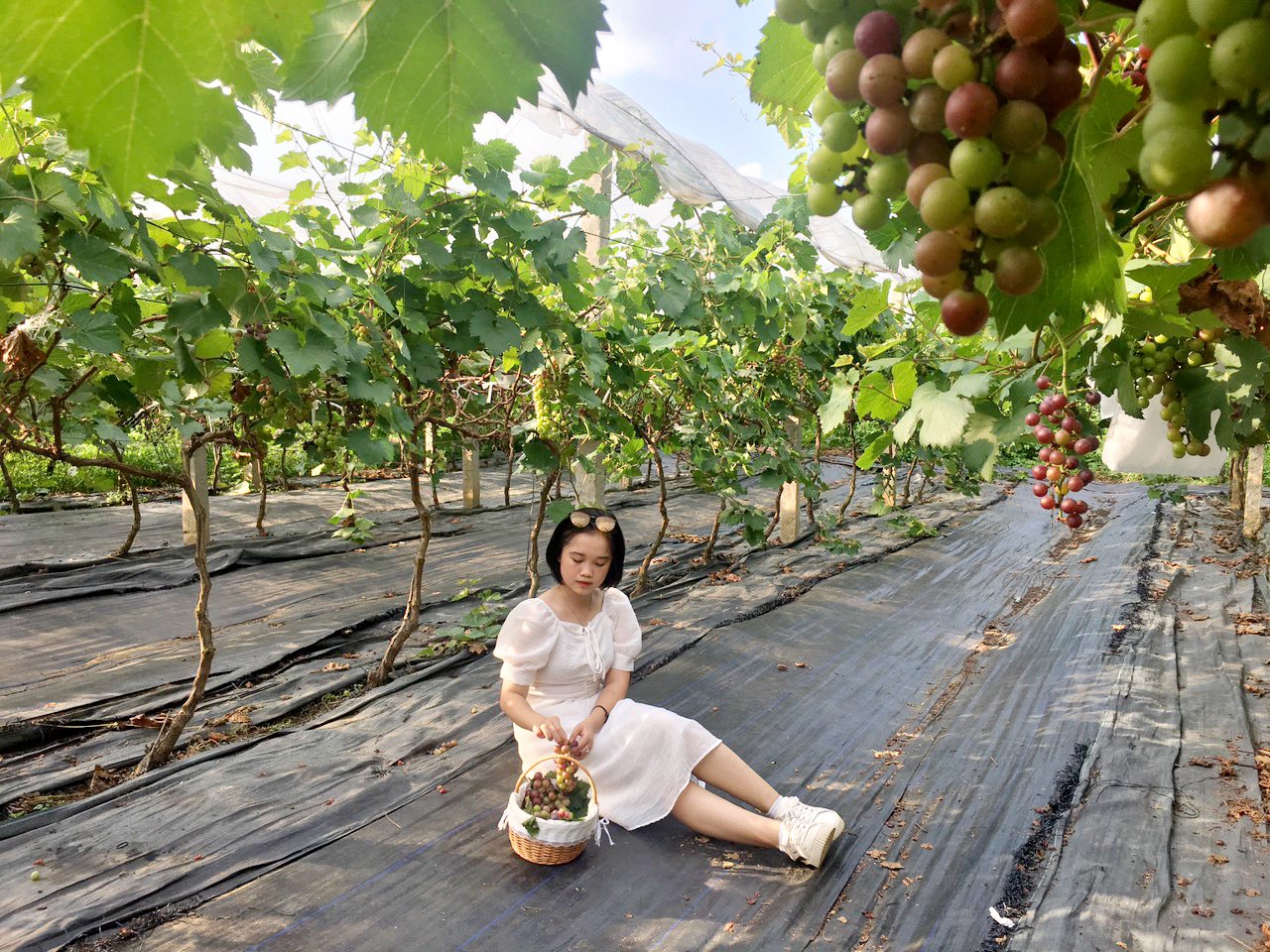 A visitor posing a photo amidst the beauty of grape garden in Phuc Loc B Hamlet, An Khang Commune, Tuyen Quang City.
This garden is owned by the family of Mrs. Nguyen Thi Binh. It covers an area of over 700 square metres and uses modern cultivating techniques.
She shared that the first grape crop in 2020, her family got more than 1 quintal of fruit and had an additional income of about VND20 million. However, during the ripen grape season, many local people came to the garden to visit and take pictures. Therefore, her family decided to welcome sightseers to this grape garden.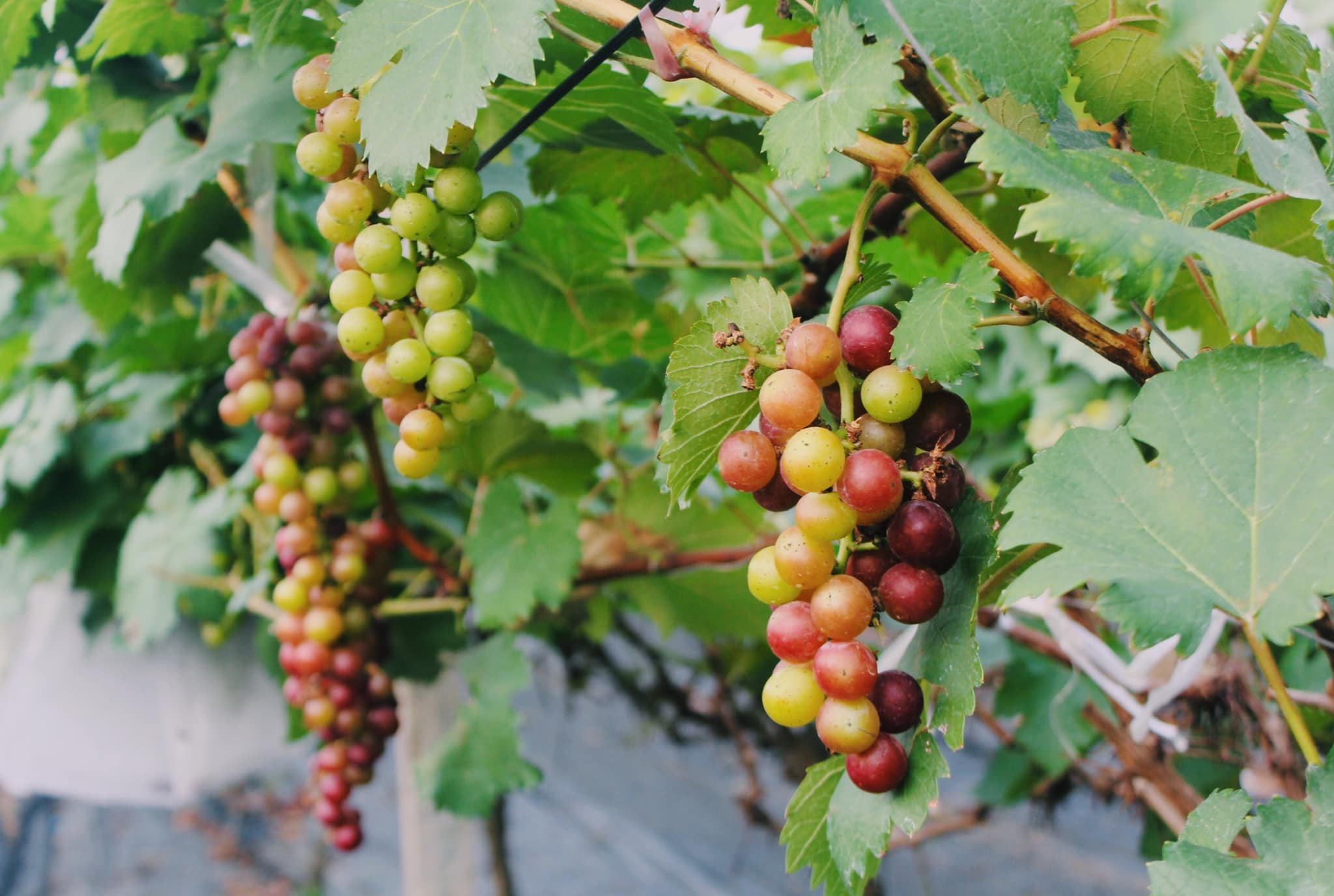 The bright purple of ripen grapes.
The gardens' owner also added more tourist services and arrange romantic spaces for visitors to check- in. Entrance fee is VND20,000 per person.
Although the garden was opened for a short time, it created a 'fever' for tourists. They can pick up grapes right in the garden and buy them with price of VND100,000 per kilogramme.
A baby is very excited about the beautiful bunches of grapes.
With the friendly production model, the grape garden not only bring economic benefits to grower but also contribute to tourism development in Tuyen Quang Province.