In particular, an audio system has been installed at Na Nua Relic Complex and Tan Trao Special National Relic Site, providing visitors with stories and songs praising the homeland, the country's revolution, and Uncle Ho. In addition, the beautiful voice of the speaker who narrates the tour can evoke profound emotions among listeners.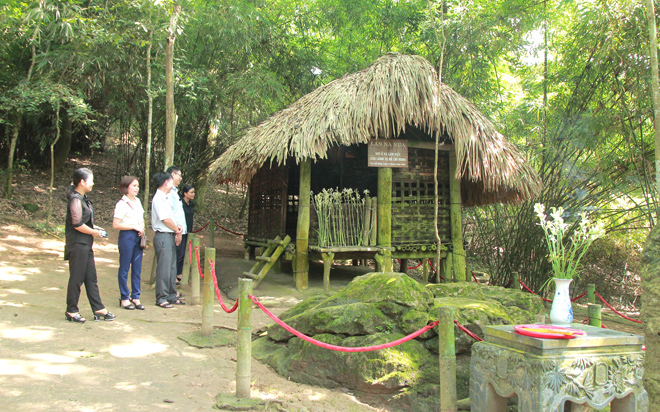 Na Nua Shack in Tan Trao Commune welcomes many groups of tourists every day.
Tan Trao area has been changed as the local people's livelihood has bene improved and their houses now have a more spacious and beautiful look. Previously, tourists only listened to the voice over provided by tour guides, but now they can listen to voice over with revolutionary music on the background, which brings about much excitement for visitors.
While preserving the value of the relic sites, the Provincial Museum has coordinated with the local authorities to work out solutions for the effective management and use the audio system.
In the coming time, local people will be popularised about the meaning of the audio system, thereby raising their awareness of the equipment as an effective communication channel to advertise the places as an attractive destination.