There are 63 households running homestay services in the locality, concentrated in the districts of Lam Binh, Na Hang, Yen Son, Chiem Hoa, and Son Duong. Most of the community-based tourism sites have formed homestay performance teams.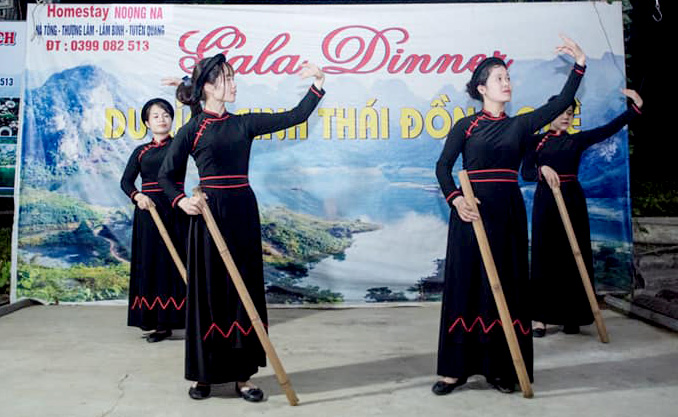 A traditional dance performed by Na Tong homestay art troupe in Thuong Lam Commune, Lam Binh District.
The team members are mainly local farmers having a talent and passion for art performances. They normally perform more than 120 shows at local homestays each year.
Performers who participate in the teams are always conscious of preserving and transmitting their ethnic traditional culture. Many members have opened classes to guide the younger generations on how to play the Tinh (gourd) lute and practice Then, Pao Dung and Sinh Ca singing.
With a focus on developing homestay tourism, localities in the province have formed homestay art troupes and gradually promoted the performance into a typical local tourism product to meet tourists' demand.