Pu Hoanh looks like a whale from above.
Le Tuan Vu and Mai Thi Le Quyen (Na Hang town) accompany each other in the journey to awaken that lonely island of Pu Hoanh (Na Hang).
Fishing is an indispensable experience for visitors when coming to Pu Hoanh.
In the context of the complicated developments of the Covid-19 epidemic and the stagnation of Na Hang tourism, Vu decided to apply for an investment in Pu Hoanh to wait for opportunities after the epidemic. Preserving the forest and respecting nature are Vu's criteria when investing in this island.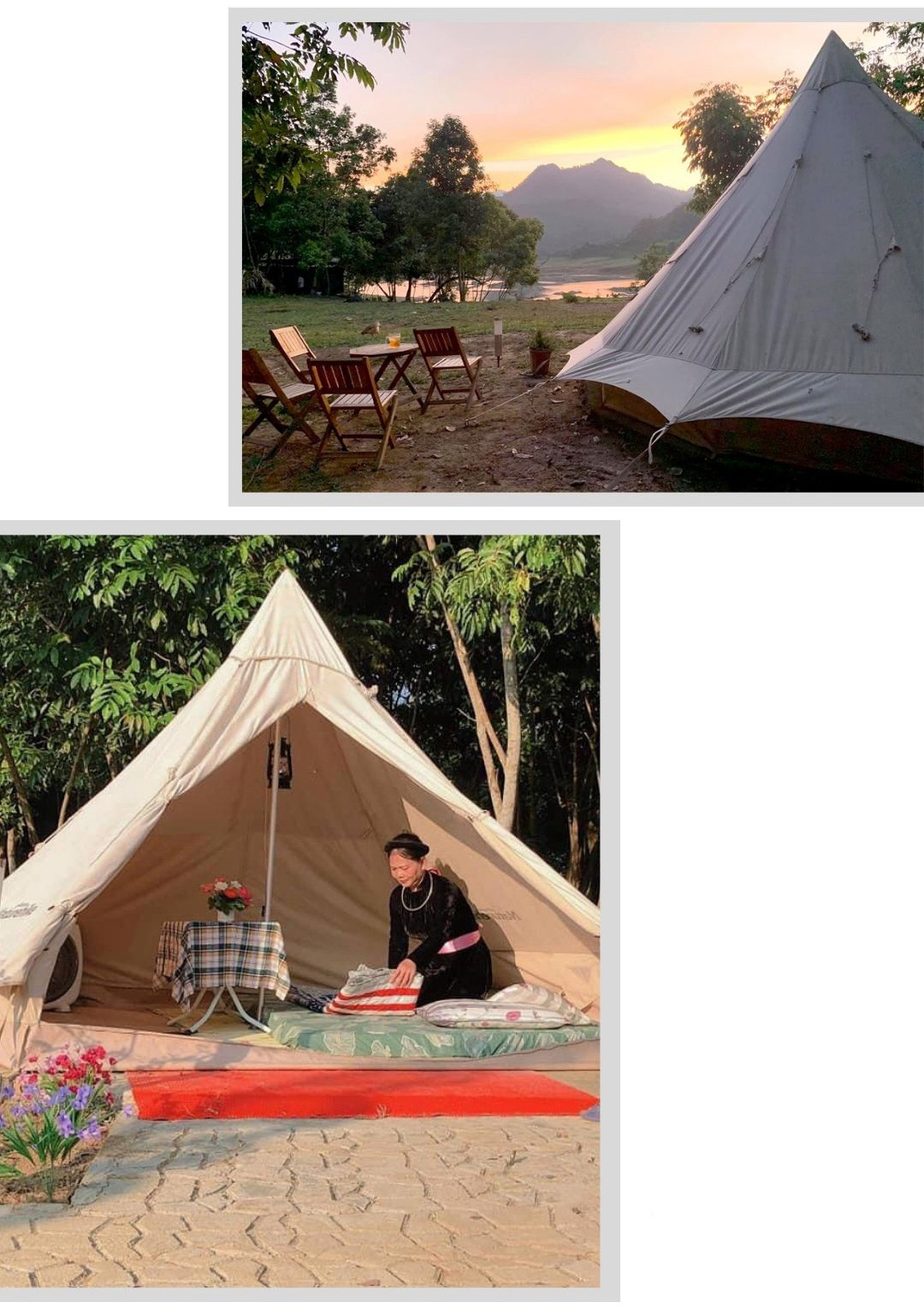 The wild and romantic beauty of Pu Hoanh at sunset.
The forests of oak and ngelhardia roxburghiana were preserved intact. Le Tuan Vu planted more palm trees and many perennial flowers such as senna siamea, pine, and cinnamon, etc.
Food is also an impressive highlight for holidaymakers.
After more than half a year, Pu Hoanh has taken on the appearance of a tourist island. Mai Thi Le Quyen, accompanying Vu in the conquest of Pu Hoanh, supported Vu to welcome and receive visitors as well as learning from the experiences of tour guide.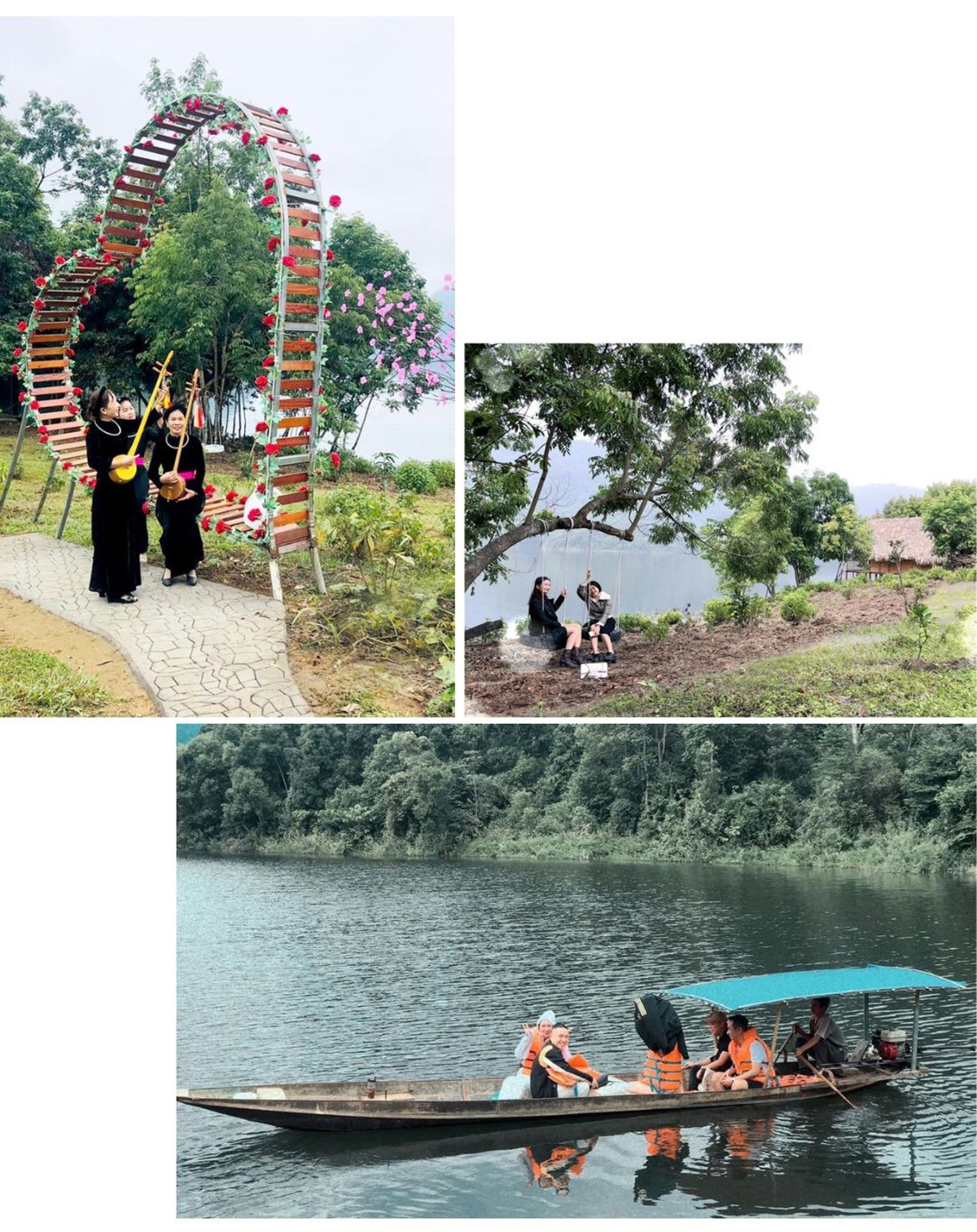 Everything on the island is kept almost intact.
The tourist activities are detaily planned by Quyen and Vu. They regularly organise small fishing competitions to attract guests. Going fishing, fire camping, or performing "then" singing and practicing 'Tinh' (lute gourd) by "artists" in Nang Kha, Thuong Lam (Lam Binh) impress many visitors.
The accommodation facilities are made entirely from natural materials.
At the end of 2021, the Government's Resolution 128 was issued, Na Hang developed a plan to restore tourism in the district, in which Pu Hoanh was also included in the journey to discover Na Hang with the main experiential activity is fishing. On the island, Vu raises more black pigs and goats and takes advantage of the fertile land at the end of the island to grow seasonal vegetables. At this time, visitors to the island are mainly young people, most of them want to experience and harvest themselves so this is also the direction for Vu and Quyen to "turn" this lonely island into an indispensable place for tourists.