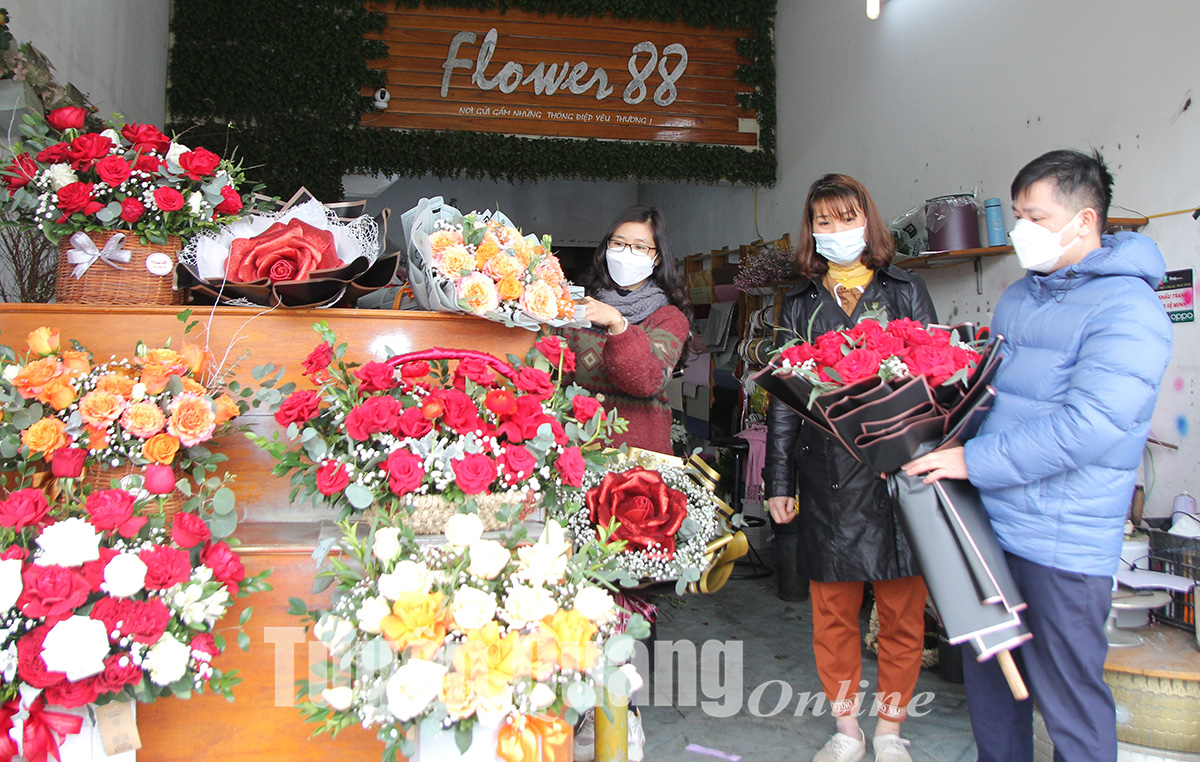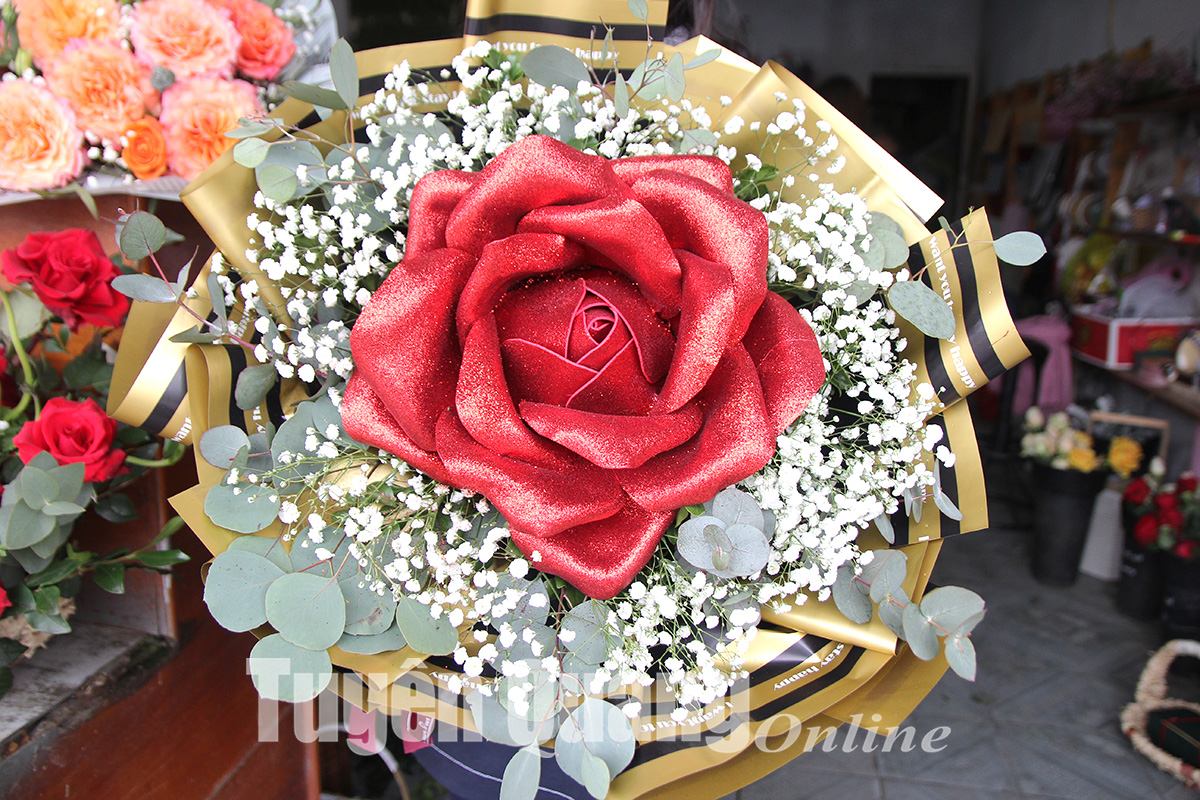 The key flower Valentine's Day this year is still rose, with prices ranging from VND15,000 to VND70,000 VND per fresh flower, an increase of 2-3 times compared to last year due to the impact of the Covid-19 epidemic.
Besides fresh flowers, some shops also sell dried flowers, wax flowers, chocolate boxes and stuffed animals to meet the need of customers.
Chocolate boxes are diverse in style, size, gift box design, having price from VND100,000 to VND400,000 per product.
This year, due to the influence of the Covid-19 epidemic, online shopping has become a new trend.