In the traditional conception of the Tay ethnic group in Ban Chua Hamlet, "Kin Khau Mau" ritual is only held at the shamans' houses. The shamans practice this ritual twice a year, including in the spring and autumn with wine and green rice flakes as offerings.
The event is held to celebrate the end of the harvest and pray for a peaceful, happy and prosperous life for everybody.
Currently, mostly Tay people in Ban Chua Hamlet who has still preserved their stilt houses, customs and practices. The hamlet authorities have planned to rebuilt the the annual traditional "Kin Khau Mau" ceremony to serve the development of homestay tourism in the locality.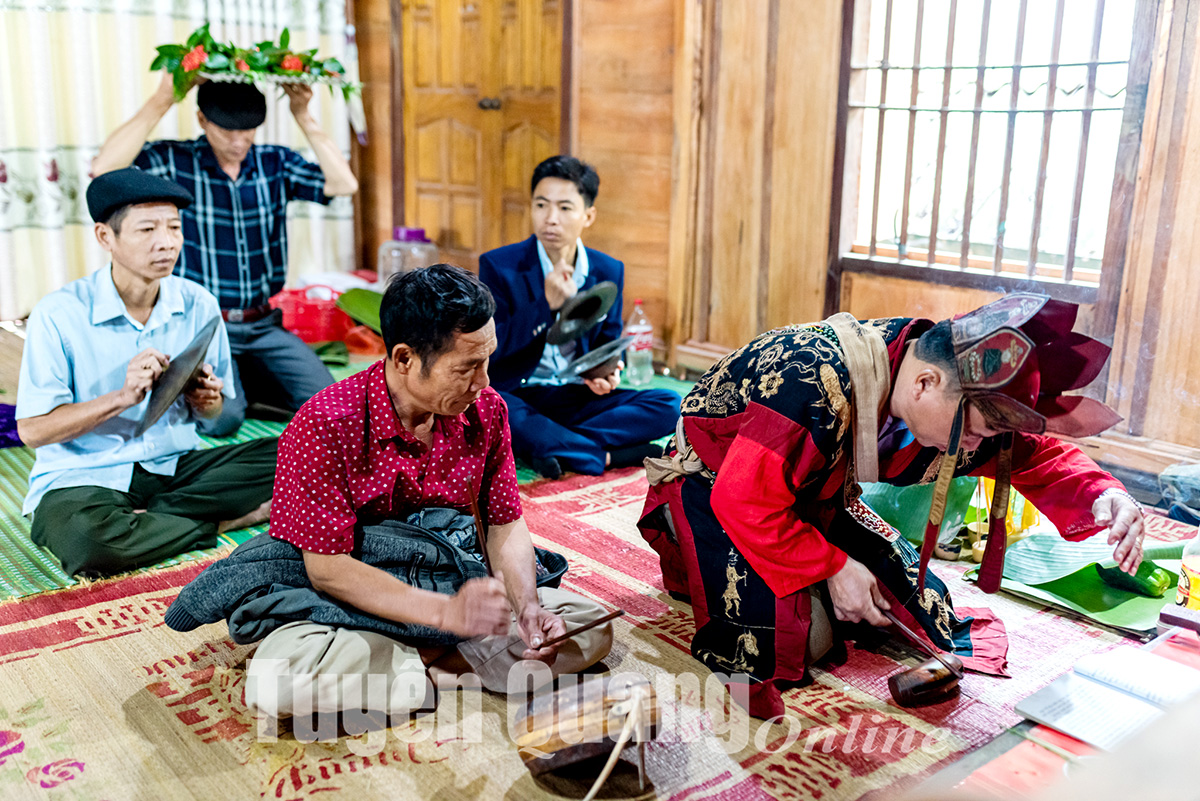 The shaman Quan Van Tuong must wear a flower offering and sit at the end of the worshiping room.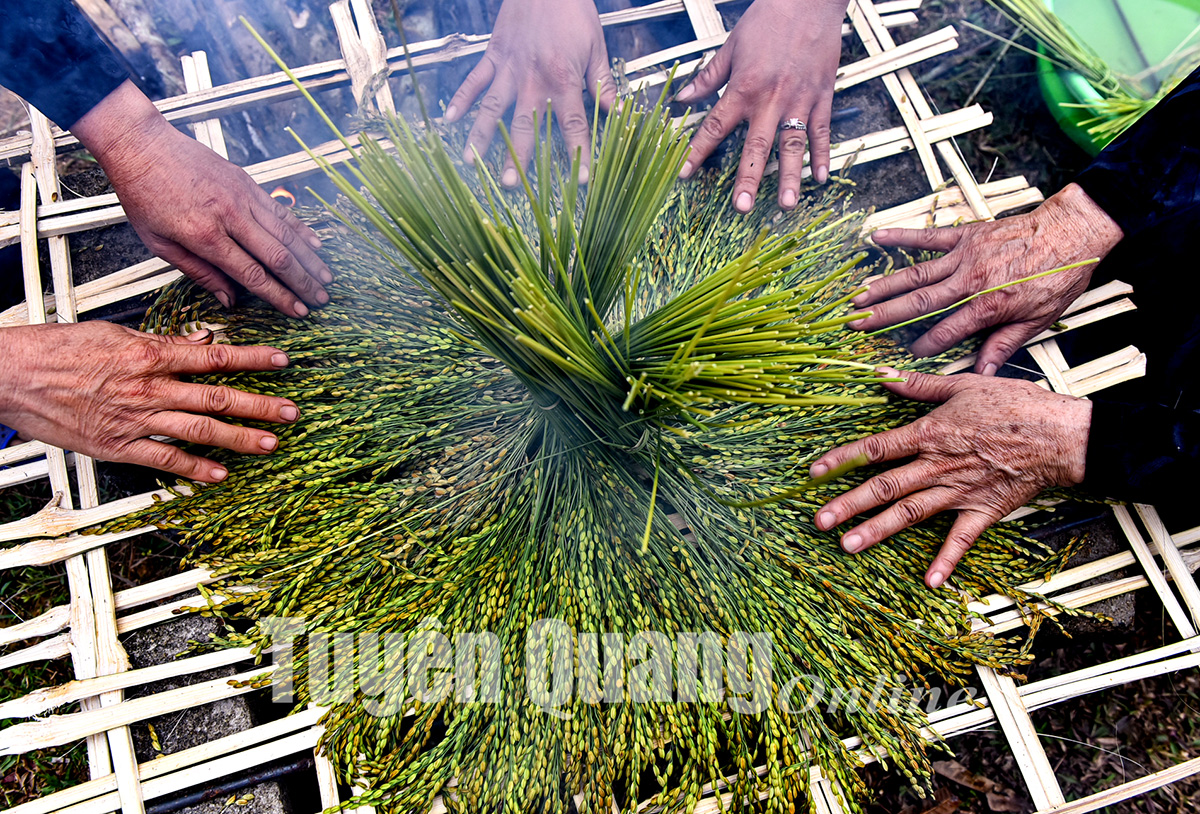 After harvested, glutinous rice is put on a bamboo stand to make green rice flakes.
Fragrant and flexible batches of green rice flakes.
A Tay woman cooks freshly harvested rice to invite people to enjoy.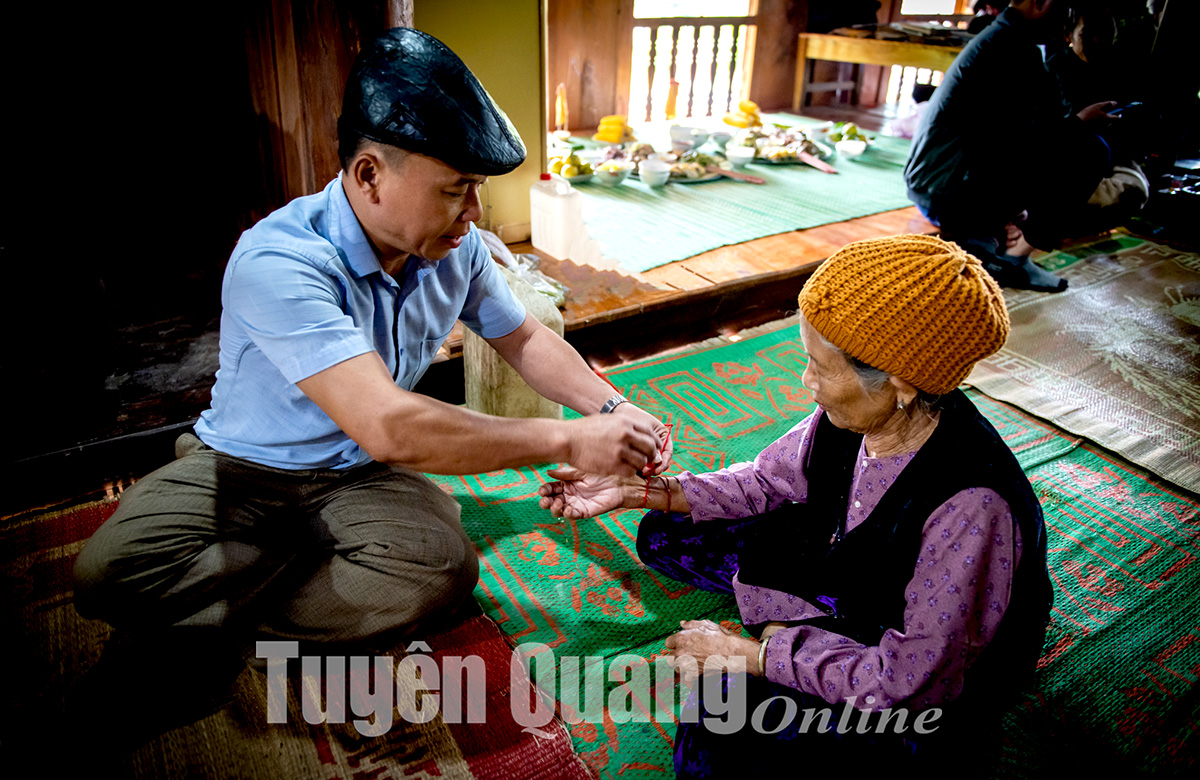 The shaman ties the red thread at an old woman's wrist to get lucky for her.
Along with the worshiping ceremony of the shaman, green rice flake-pounding ceremony is performed by family members at the yard.