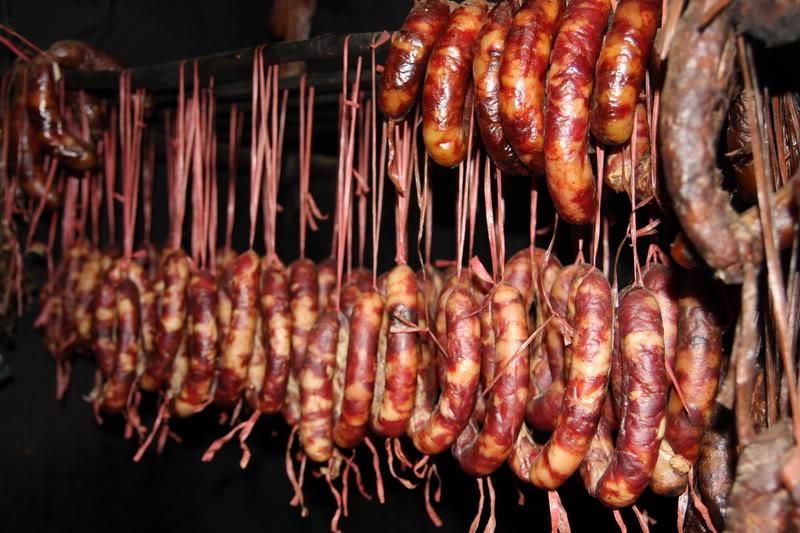 Smoked sausage in Na Hang District.
The sausage cover is the black pig's small intestine - a pig breed that is naturally grazed on the hills. The pork used to make sausage is also black pig meat, so it is very fragrant.
Depending on their preference, people select different kinds of pig meat to make the sausage. The pieces of meat are sliced, mixed with spices of Northwest cuisine including "hat doi", "mac khen", pepper, and salt. Especially, the upland people also add a little honey and rice wine to the mixture for a slight fermentation.
After being stuffed meat into the cleaned pig's intestine, sausages are dried in the sun for 2 - 3 days and then hung on the wood burning stoves. Many households even cut sugarcane for firewood to smoke the sausages. The aroma and the sweetness emanating from the sugarcane will make the sausage taste more fragrant and delicious.
The sausages can be stored during a year without using preservative. Enjoying the chewy and sweet sausages with chili sauce on winter days will be an unforgettable feeling.