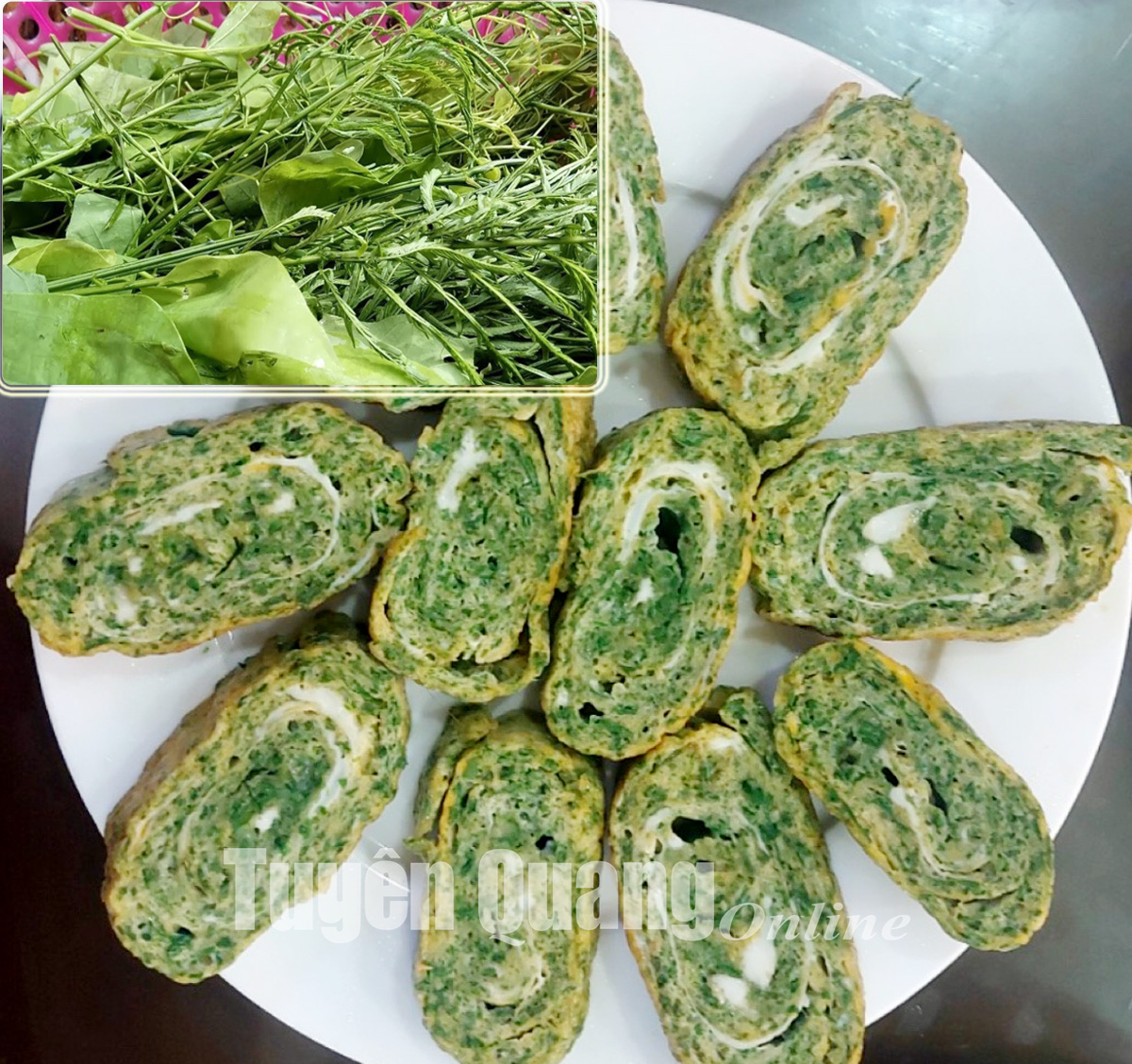 'Gai' vegetable is a plant that grows wild in the forest. It has dark green compound leaves and grows symmetrically. This vegetable has a characteristic pungent smell. However, when fried 'gai' vegetable with eggs, it gives off an attractive aroma and taste. With the unique taste of this vegetable, now a number of households in the highlands have brought the seeds to plant in their home gardens.
The cook usually cut the tops of 'gai' vegetable, then wash, chop and stir it with duck eggs and spices. Then, put the oil in a hot pan and then pour the mixture of eggs and 'gai' vegetable into the pan, turn both sides until golden, then roll the eggs and put them on a plate.
Fried eggs with 'gai' vegetable served with hot rice is the best. This is an indispensable dish in meals at homestays in the highlands of Tuyen Quang. The dish is rustic but equally delicious and attractive.